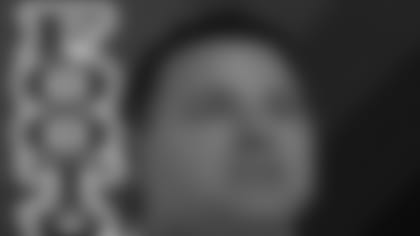 A former linebacker, 49ers radio color analyst Gary Plummer is well versed on the X's and O's of football. Throughout the offseason he will break down many football schemes and concepts in these Football 101 segments, which can also be seen on TV49. Enjoy this piece on kickoff return.**
Today we're going to look at special teams and kickoff return.  We're going to look at a return from the 49ers and Allen Rossum, one of the best in the business.  But, you can't do it by yourself.  You have to have great blocking in front of you.  It actually is a great motivator when you have a guy like Rossum who is one of the top guys in the NFL.  He finished last year in the top three and he's just got unbelievable speed. 
Normally, when you have a kicker like Neil Rackers for the Arizona Cardinals get a deep kick here, all the way four yards deep into the end zone - a lot of guys won't return it.  But, Rossum has an awful of confidence and it can sometimes it even helps if you take one of those out from deep in the end zone because it throws the timing off for all those guys in coverage. 
But again, it starts with your blockers up front.  They are very motivated because they know if they just hold that block for one more split second; it could go all of the way.  We're looking at the guys up front and the first thing they have to think about is:  is going to be an onside kick?  They have to hesitate because there is about a 10-yard difference.  They are going to run back, turn, and try and make their block. 
This ball has not even come down yet. When it comes down, the coverage unit should be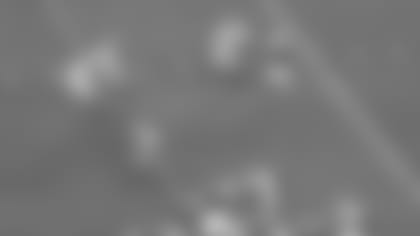 approximately at the 30 (yard-line) when the returner catches the football.  That gives the cover team the opportunity to make the play somewhere between the 20 and 25 (yard-line), which is considered to be good coverage.
Now what does Rossum do here? You're going to see him run straight up the field for about 10 yards.  What that does, is hold everybody.  Because, if he immediately ran towards the left sideline, it's going to draw all of these guys up front and also, the safety who is responsible if things break to keep the returner from breaking for a touchdown. 
Rossum goes straight up the field then bounces to the outside.  Rarely in the NFL do you see a play where somebody goes untouched.  But, it's going to happen right here because of some great blocks by some guys with some great effort on this special teams unit.  (Rossum) He starts up the field then breaks to the outside and is at full speed so quick.  Michael Robinson is the guy leading him up through the hole. 
This man over here is the safety. He's responsible for stopping returns if they break.  He is the last line of defense, but he wants no part of Robinson.  He turns his back!  Robinson is a big dude. He's a former quarterback, who now plays fullback and really loves to hit people.  He understands the game.  So, he takes the first guy on and then he gets another one.  That's the kind of effort you need on special teams to win.
A lot of people have been very critical of Kentwan Balmer, because he is a first-round draft choice who didn't make a lot of plays. But you know what? He's doing his job right here on special teams.  His block is what helps to spring Rossum through the hole.  Then it is God given ability being able to outrun everybody for a touchdown.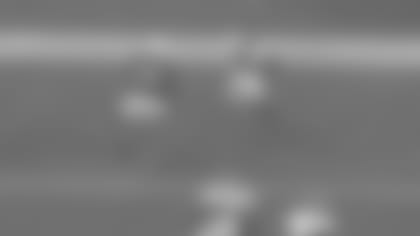 This is the first play of the game for the 49ers.  It is a pretty good deal to go into an away city and start off the game with a kickoff return for a touchdown.  It changes the whole complexion of things. 
We're going to see it here from an end zone view. Here, all of these guys are responsible for a certain lane.  Players understand that and work hard on taking care of their lanes.  A lot of the time if there is a big-time player on the other team you will have two guys on him to double team him.  These two guys for the 49ers have to work hard, but they get their guy eliminated from the area, right there.
You are talking about a big area on special teams that these guys are responsible for.
For example, Billy Bajema is responsible to come and block no. 5.  He knows he has to be on the left side because after coming up the field, breaking to the outside is Rossum.  That's what freezes some of these guys coming straight up the field.  But also, Bajema knows that all he has to do is make his guy go around him to the right side.  It doesn't have to be a great block, but just enough to make that guy veer to the outside. 
Rarely do you see that in the NFL, a guy who goes completely untouched.  That is fun to watch!