The 49ers took notice of how their interim head coach carries himself, and they went out and emulated it on Sunday.
Jim Tomsula is light-hearted. He enjoys himself. He likes to have fun. And that's just how the 49ers played in their 38-7 victory over the Arizona Cardinals in the season finale.
There were smiles from the opening kickoff. Guys were laughing on the field and one the sidelines. But just like Tomsula, when it came time to take care of business, that's exactly what they did.
"He brought a lot of energy this week, and as a player you love that," linebacker Takeo Spikes said. "That man is all smiles, but he works hard and he knows what he's doing as a coach.
"The season didn't go the way we wanted it to, but to end the season with a win is great. And it was good to get a win for Tomsula too."
Wide receiver Ted Ginn Jr. doesn't have much hair, but he said when he and his teammates took the field they let theirs down. The players felt relaxed heading into the game and it was obvious in the way they played.
Ginn got the 49ers on the scoreboard first when he caught a 37-yard touchdown pass from Alex Smith early in the first quarter. If the wide receiver had a smirk then, he was all smiles from there on.
"Once we get it going, it's hard to stop that camaraderie," Ginn said. "Everyone played comfortably and we just enjoyed ourselves."
But as much fun as Ginn had in recording first receiving touchdown as a member of the 49ers, perhaps nobody had more fun than the man who led the team to victory, Tomsula.
He couldn't hold back his elation during his post-game press conference. He couldn't help but flash his trademark smile, and even let out a laugh from time to time.
The players said that's the way he ran things all week, and that's why it was so important for them to get Tomsula his first win as an NFL head coach.
"Tomsula did an amazing job all week, fighting adversity and coaching us the best he could," said cornerback Tarell Brown, whose fourth-quarter pick-six put an exclamation point on the victory. "We wanted to win one for him."
As time wound down, the players showed Tomsula how much they appreciated his effort. Defensive tackles Justin Smith and Isaac Sopoaga snuck up on their coach and dumped a Gatorade jug full of water on him in celebration.
In typical Tomsula fashion, all he did was smile and laugh.
"I've got great guys here, you know, great guys here, good people," Tomsula said through a smile.
Dominating DefenseThe 49ers defense always seems to play solid football against Arizona, and Sunday was no different.
They forced two turnovers, recorded six sacks and made things difficult for the Cardinals all day. Most of Arizona's 279 yards came in the second half after the game was out of reach.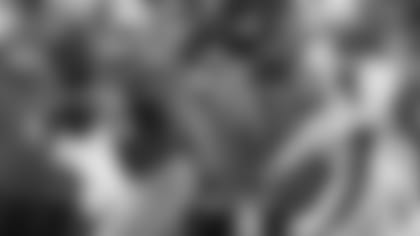 "We're familiar with those guys and we know how to slow them down," safety Reggie Smith said. "We played pretty well today across the board. You never say it was a perfect game, but any time you limit an opponent to seven points it's a pretty good performance."
Brown's 62-yard interception return for a touchdown was the highlight of the defense's game, and the unit almost had another score when linebacker Ahmad Brooks returned his interception to the Arizona 8-yard line before being pushed out of bounds.
"I wish I could re-live that down so I could have made it a touchdown," Brooks said of his first career interception. "I should have stiff-armed that guy a little harder.
"But still, that was fun."
Big Shoes to FillWith Pro Bowl linebacker Joe Staley sidelined due to a broken hand, NaVorro Bowman made his first career start and took full advantage of his opportunity.
The rookie out of Penn State finished second on the team with eight tackles, but more importantly, he gained valuable experience and finally got to feel the rhythm of an NFL game.
"It was a long time coming for me," he said. "I've been working hard since I got here. I knew coming in I was going to be behind two great guys (Willis and Spikes) I could learn from. I was just waiting for my turn and my shot was called."Valuable ExperienceBowman wasn't the only young 49ers player who saw extra playing time on Sunday.
A slew of young players including Alex Boone, Chris Maragos and Tramaine Brock received their most playing time of the season, and they all believe it will pay huge dividends going forward.
"It's one thing to do it in practice, but it's different to do it in a game," Boone said after playing in his first NFL game. "It was a lot of fun out there and I think I played pretty well. That will definitely help me in my development."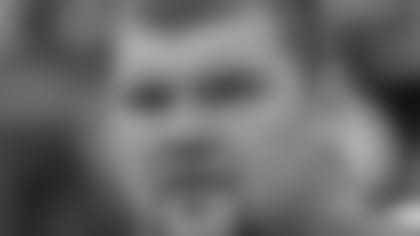 Mustache Mania**In sticking with the light-hearted theme of the week, several 49ers sported handlebar mustaches for the season finale.
Boone said he and guard Adam Snyder were the first players to shave theirs, and then players like David Baas,*Eric Heitmann, *Barry Sims, Nate Byham and Keaton Kristick followed suit.
Boone admitted his was probably the weakest mustache of them all ("I'm young, I did the best I could"), and he gave the award for best mustache to Baas and Snyder."But I think we all pulled it off pretty well," he said.