With no opponent this weekend, the 49ers kept things business as usual in two days of preparation. But things will pick up next week with the return of Frank Gore and the first career appearance of first-round pick Michael Crabtree.
The 49ers practiced twice this week, and will have the next four days off until they reconvene on Monday.
But just because they've been afforded the opportunity to visit family members they haven't seen since the start of training camp doesn't mean the 49ers that will be traveling out of state will lose focus on what awaits them on Oct., 25 – a road matchup against the Houston Texans.
The same goes for the ones who will stay in the area.
For the time being, four days without football will serve the players well as they rehabilitate their mind, bodies and spirits.
"You have to maintain that focus of what we're trying to achieve here and the work that we've done so far," quarterback Shaun Hill said of his bye week mentality. "Keeping those things in the forefront of your mind as we're able to take a step back and exhale a little bit – that has to be in the forefront of our minds. I don't think we'll have a problem with that."
The 49ers practiced for the second consecutive day without pads on Wednesday before breaking for the next four days. This time around, the 49ers practiced at team headquarters in dry conditions rather than at a nearby indoor soccer facility because of heavy rain.
"We want to work on fine-tuning the little things we need to correct," tight end Vernon Davis said. "We have to keep our minds on the next game coming. We don't have time to mess around. This bye week isn't used for vacation. It's used to get yourself right, clear your mind and get ready to go."
The 49ers have several tough opponents left on their schedule. With the team controlling its own playoff fate having started divisional play 3-0, the 49ers have to utilize this time to get ready for their remaining games.
The 49ers next 11 opponents have a combined record of 22-29 through week 5, but eight of those teams remain in the playoff picture with Tennessee (0-5), Detroit (1-4), and St. Louis (0-5) needing a lot of help to get back in the mix.
But the 49ers say it's not about their opponents, it's about what they're doing. And through five games, the offense is ranked 30th in the NFL and the defense is ranked 16th. Both units aren't satisfied with those rankings and the bye week is the time for them to address whatever ailments that need to be solved.
"Our focus is what it's been the whole time and that is continue to improve," Hill said. "We'll be able to pinpoint some things to work on and not necessarily game planning. It will be more of improvements on the things we are doing.
"There are things that each group has to work on. We'll get to work on those smaller things, not necessarily applied to the defense we're playing, but applied to ourselves and how we play offense."
Starting free safety Dashon Goldson spoke along the same lines as Hill, saying that the 49ers focus should be directed at themselves rather than the next team on their schedule.
"It's more about what we need to do. It's important that we stay in the meeting rooms and in the weight room and not get sidetracked with the time off," Goldson said. "Nothing really changes. We know what we have to do, just make sure we stay focused and see what we can do to get a jumpstart on Houston."
The most significant change heading into the next game at Houston is the return of running back Frank Gore who has been sidelined the past two weeks with foot and ankle injuries.
"I feel good, I'm happy," Gore said in regards to his health. "I missed being out there with my guys. I'm just going to go out there in Houston and I'm going to try to be the best man on the field. If I feel like if I'm the best man on the field, my team has a great shot at winning."
The 49ers were 2-0 with Gore in the lineup, and have gone 1-2 since he went down on his first carry against the Minnesota Vikings.
"I think we'll be fine. When we get everyone on the page and stop making small mistakes – the offense will be fine," Gore said.
Without Gore's services, the 49ers have rushed for 54, 96 and 100 yards as a team against Minnesota, St. Louis and Atlanta.
"It's going to be awesome to get Frank back. He's a big piece of the puzzle," Davis said. "You really can tell when Frank's not there. Just his spirit and what he brings to the game, everything speaks for itself. Having him back will be a good deal for us."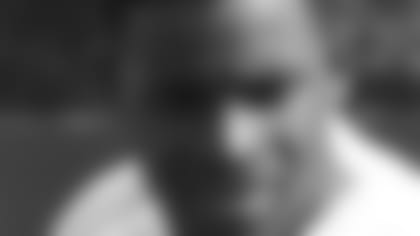 Speaking of deals, the 49ers will have the services of Michael Crabtree, their recently signed first-round draft pick when the team plays in Houston.
For the rest of the bye week, Crabtree will be in town, working with Gore and backup quarterback Alex Smith to get the offense down. Gore said he would be in town to help Crabtree out and rehab his injuries so he's ready to go for Houston.
"He's in a tough position," Smith said of Crabtree. "Right now, he's in the process of taking in as much as he can, then going out on the field and trying to play fast. I think the goal is to find that balance where he knows what he's doing and he's able to be effective."
Gore said he got a chance to give Crabtree advice during the Atlanta game as the two were both inactive for the game, Gore with the injury and Crabtree with a roster exemption.
"I told him it's tough when you don't know what you're doing, but when you know the offense and you know what you're doing on the field – it's football again," Gore said of his message to Crabtree. "It's like when you we're going to college as a freshman, if you don't know what you're doing – it seems fast. But once you know everything, the game is nothing really."
Although he's in the midst of learning an NFL playbook in a short period of time, the 49ers have been impressed with Crabtree's work ethic so far.
"He's working his tail off," head coach Mike Singletary said. "Every rep that he takes it just makes him that much better. He's been studying his tail off, it shows when he's out here. He's running the right routes; he's doing the right things. It's just a matter of us taking a step with every second to get him up to speed and ready to go."
Even with two weapons joining the offense, Hill and the rest of the 49ers are going to curb their enthusiasm for the time being and value the time off as they prepare for the rest of the season.
"This time is about resting and recovering," Hill said. "It will be nice to kind of get away from a little bit, but on the forefronts of all our minds is what we're trying to accomplish and the things we're doing here."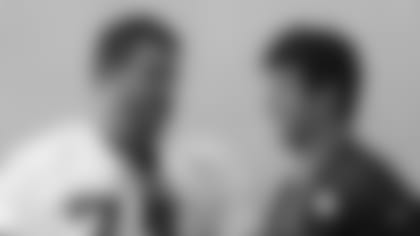 -Tackle Joe Staley hosted another episode of his TV49 show, "The Joe Show." Staley caught up with Hill, his reoccurring guest, as the 49ers quarterback stepped off the practice field. Thursday's show involved a number of different guests from Gore to head strength and conditioning coach Duane Carlisle. Check 49ers.com later in the week to see the episode.
-Singletary was asked after practice about two difficult roster decisions the team had to make, releasing return specialist Allen Rossum and allowing running back Kory Sheets to sign with the Miami Dolphins off the practice squad.
-He said of Rossum's release, "It was a tough decision, but in all three phases of the game we want to be as effective as we possibly can be. We thought right now, Arnaz [Battle] can handle the ball back there and we have a couple of guys who can handle the ball back there on kickoffs and punts. Rossum has really helped us, but this year we felt like we need to make that decision because the help we needed on special teams."
-Singletary said Crabtree or any other player is not required to be at the team facility, but "Crabtree wants to play. Alex knew Crabtree was going to stay and he was throwing the ball to him some in the spring, so he said he would stay and throw the ball. It's a good thing."
-Singletary said safety Michael Lewis and linebacker Jeff Ulbrich will both undergo neurological test at Stanford later on Wednesday to determine the severity of their concussion injuries.