In a short turnaround after their Monday night victory, the 49ers will travel to the East Coast to take on the Philadelphia Eagles in a game that will seal their postseason fate if they don't return home victorious.
The Eagles too, have a lot riding on this one.
They're looking to extend their four-game winning streak, as well as their one-game lead over the Dallas Cowboys in the NFC East. Philadelphia's objective is to hold serve down the stretch with the hopes of hosting a home playoff game.
They'll be hosting one this weekend though, just an unofficial one.
The 49ers are fairly familiar with Philadelphia's personnel having played them last season in a 40-26 loss at Candlestick Park. The Eagles scored 23 unanswered fourth quarter points off three forced turnovers to pull out the win going away.
Some of the key figures remain from that game, but both teams have added to their sides since then, which should make for a competitive contest.
Under head coach Andy Reid, Philadelphia has been a dominant offense for years. This season has been no different, except Reid has been getting in on the celebration act.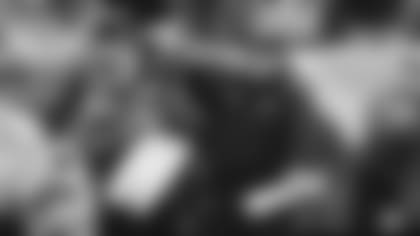 The Eagles have the league's 11th best offense, averaging 360.2 yards per game. The passing attack ranks 10th while the run game ranks 19th. With all the offensive firepower Philadelphia has on offense, it's no surprise that Reid continues to favor the pass.
The Eagles have more athleticism at the quarterback position than any team in the NFL with Donovan McNabb and Michael Vick taking snaps from center. Both quarterbacks can make plays with their throwing arm and their feet, making them difficult matchups. McNabb has been his typical self even with the Vick addition. He's completed 61.3 percent of his passes (206-of-336) for 2,702 yards, with 18 touchdowns and seven interceptions.
Vick has been used primarily from the "Wildcat" formation, completing six of his 13 pass attempts for 86 yards and a touchdown. As a runner, he's carried 22 times for 93 yards and two touchdowns. Vick has been featured even more as of late, with all of his touchdowns coming in the Eagles last two victories.
Vick is a dangerous runner and so is second-round draft pick LeSean McCoy. With Pro Bowl running back Brian Westbrook out of action because of a couple of concussions he had this year, McCoy has been the center of the Eagles run game. He leads the team with 139 carries for 558 yards and three touchdowns. Before the injuries, Westrbook was averaging 5.5 yards per carry and had 19 receptions for 156 yards, but he hasn't played since Week 10.
In the passing game, McNabb has a plethora of targets to choose from. Receivers DeSean Jackson, Jeremy Maclin, Jason Avant and tight end Brent Celek all have at least 35 catches.
Celek leads the group with 61 catches, but Jackson is tops in yards (947), and average (18.9 yards per catch). Celek and Jackson share the team lead with seven touchdown catches.
Without longtime starter Brian Dawkins, the Eagles have maintained a solid defensive effort in 2009. Dawkins signed with the Denver Broncos in the offseason, but Philadelphia ranks as the NFL's 10th overall defense (10th vs. run, 18th vs. pass).
Quintin Mikell has stepped in for Dawkins at the strong safety position and leads the team with 73 tackles. He's joined by some explosive defensive play-makers on the Eagles back end.
Cornerbacks Asante Samuel and Sheldon Brown have seven and five interceptions respectively. Philadelphia's 20 interceptions rank as the fourth most in the league. Opponents are averaging 218.6 yards in the air against the opportunistic secondary.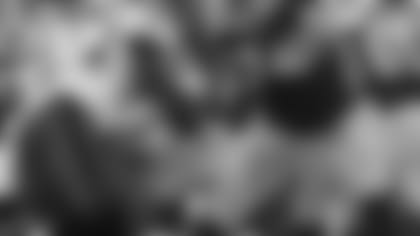 A possible cause in all the interceptions could be the pass rush applied up front from defensive ends Trent Cole (9.5 sacks), Juqua Parker (6.5 sacks) and Darren Howard (5.5 sacks). With Joe Staley possibly returning to the 49ers starting lineup, a matchup against Cole could be a key in Sunday's outcome.
Philadelphia has also played well against the run this season, averaging 101.5 yards per game. Last week in a 45-38 win over the New York Giants, they held Brandon Jacobs and Ahmad Bradshaw to under 4.0 yards per carry. The longest run of the day came from Bradshaw for 17 yards.
The Eagles run defense has a familiar name at middle linebacker. Because of a number of injuries, the team brought back Jeremiah Trotter to help settle things down. He had nine tackles last week and has 23 for the season.
Philadelphia made a trade to acquire another one of its starting linebackers, picking up a player the 49ers are quite familiar with. In late October the Eagles acquired Will Witherspoon from the St. Louis Rams in exchange for wide receiver Brandon Gibson and fifth-round draft pick in 2010.
Witherspoon has been a big addition in Philadelphia, with 44 tackles and one interception returned for a touchdown in his first game with the team.
With both sides contributing in the team's four-game winning streak, Philadelphia is performing at its best as the team prepares for the playoffs. For the 49ers, matching that level of competition and surpassing it will be a great test as they too, prepare for the postseason.