If the 49ers want to pick up their first victory of the 2010 season in Kansas City – it won't come easy, especially considering the location of Sunday's game. The 49ers haven't won in Kansas City since 1982. However, they can change that glaring fact, if they're able to overcome a tough environment like the one they'll soon experience in the New Arrowhead Stadium.
In 2007, the Chiefs began renovating their famous venue known for its deafening crowd noise that rivals a college atmosphere. With a new-look, same-feel stadium for the 2010 season, Kansas City won its home opener against San Diego, and followed it up with a road win over Cleveland.
Now the Chiefs are looking for their first 3-0 start since 2003.
They'll have to do it against a 0-2 49ers team that ranks fourth in overall defense (264.5 yards allowed per game) and 11th in total offense (340.0 yards per game).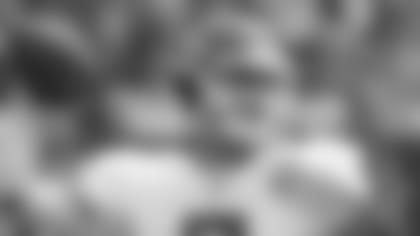 Simply put, Kansas City has been inconsistent offensively to start the season and will need more production from that side of the ball if it wants to maintain its lead in the AFC West.
Matt Cassel is in his second season quarterbacking the Chiefs, and while he hasn't faced the 49ers in his current uniform, he has experience playing them as a member of the New England Patriots.
Filling in for an injured Tom Brady for most of 16 games in 2008, Cassel completed 22-of-32 passes for 259 yards with one touchdown and two interceptions in a 30-21 win at Candlestick Park. Cassel also completed a 66-yard touchdown to Randy Moss.
Despite the impressive stint in New England that led to him being acquired by Kansas City, Cassel's not having quite the same success these days with his current team. The Chiefs rank 30th in pass offense (117.0) and total offense (254.5).
So far this year, Cassel has completed 26-of-50 pass attempts for 244 yards with one touchdown and two interceptions. His longest pass was a 27 yarder to running back Jamaal Charles last week.
The strength of Kansas City's offense so far has been the two-headed running attack of the shifty runner Charles (22 carries, 141 yards, one touchdown) and veteran Thomas Jones (33 carries, 122 yards). Charles serves as the Chiefs home run threat, averaging 6.4 yards per carry, while Jones provides a between-the-tackles option. It's worth noting, he carried the ball 11 more times than Charles last week.
Kansas City's leading receiver this year has been rookie tight end Tony Moeaki, a third-round pick out of Iowa. Targeted more than any other Chiefs player, he has caught eight passes for 79 yards and a touchdown. No. 1 receiver Dwayne Bowe has been targeted 10 times by Cassel, but only has five catches for 58 yards. Cassel's other passing options include veteran Chris Chambers (four catches, 47 yards), and rookie slot receiver Dexter McCluster, who is also likely to impact the game on special teams as a returner.
Up front, the Chiefs are led by veteran left guard Brian Waters, who has four Pro Bowl appearances in 11 seasons in Kansas City. The group is mixed with experience and young players with upside, like left tackle Brandon Albert who was selected 15th overall in the 2008 NFL Draft.
Like the 49ers, the Chiefs have only given up two sacks in two games.
Kansas City instantly upgraded its defense with their first pick of 2010 by adding Tennessee safety Eric Berry with the No. 5 overall pick. He's second on the team with 12 tackles, behind inside linebacker Derrick Johnson's 19 stops. But Berry has shown his play-making ability, making two of the team's six tackles-for-loss.
In addition to Berry, the Chiefs have four other first-round picks on their starting defense. That talent has proved itself in two wins. The defense is one of six teams in the league to allow fewer than 14 points in each contest to start the season.
Two of those first-round picks are Louisiana State teammates Glen Dorsey at right defensive end, and Tyson Jackson at left defensive end. Dorsey, the No. 5 overall pick in 2008, has .5 sacks with eight tackles, while Jackson, the No. 3 overall pick of 2009, has recorded six stops. The line as a whole has been stout against the run, allowing 91.5 rushing yards per game, tied for ninth-best in the NFL.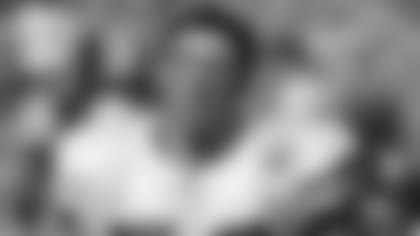 The heart of the Chiefs defense might be veteran Mike Vrabel, who forced a key fumble on Browns running back Jerome Harrison last week. The Chiefs outside linebacker totaled 50.0 sacks since 2001, third highest total during that timeframe.
The other outside 'backer is former defensive end Tamba Hali, another one of the team's first-round picks. He's totaled four tackles, and 1.5 tackles-for-loss on the season.
On the back end, the Chiefs have two young cornerbacks in Brandon Flowers and Brnadon Carr to compliment Berry's talents. Flowers has seven tackles to Carr's four. Flowers also has Kansas City's only interception, which he returned 33 yards last week.
After the 49ers improved passing performance against the Saints, the Kansas City defense will have its hands full with an offense that ranks as the league's 10th-best passing attack (244.5 yards per game).