It's been awhile since the 49ers and Carolina Panthers last played in the regular season, not since 2007 to be exact. The last time they met, Trent Dilfer and Vinny Testaverde were the respective quarterbacks and the 49ers lost 31-14 in Carolina.
This time around, both teams are looking for a momentous win. The Panthers are in search of win No. 1, while the 49ers are looking to build off their first win of 2010 last week against the Oakland Raiders.
Still winless at 0-5, Carolina has made a quarterback change this week, hoping to jump-start its struggling offensive attack. Head coach John Fox announced in a statement released by the team that veteran Matt Moore would be back as his starting quarterback ahead of second-round pick Jimmy Clausen.
But in order for Moore to turn things around in Carolina, he'll need help from his offensive teammates against a 49ers defense that's coming off a dominant performance against the Raiders.
It won't be any easy task, but one that the Panthers will need to take on with gusto if they hope to march out of the bottom of the NFC South standings.
On OffenseMoore began the season as the Panthers starting quarterback, but a difficult beginning to his season forced Fox to make a change and bring in the rookie signal caller out of Notre Dame.
Moore has completed 25-of-59 passes for 342 yards with two touchdowns and six interceptions. In comparison, Clausen and has completed 43-of-91 passes for 454 yards with one touchdown and three interceptions.
In replacing Clausen two weeks ago against Chicago, Moore threw two interceptions and completed five-of-10 passes for 35 yards in a 23-6 home loss.
It's been a struggle for both signal callers. Moore entered the season as the starter, thanks to strong play at the conclusion of the 2009 season. But interceptions, coupled with a lack of touchdowns led to his benching. Clausen didn't fare much better in his place. He completed nine-of-22 passes last week for 61 yards with one interception before being pulled.
As a result of inconsistent play, Carolina ranks 32nd in the league in points (10.4 per game) and passing offense (136.4 yards per game). Fox believes Moore's time on the bench will pay off now that he's been able to observe the Panthers offense from the sideline.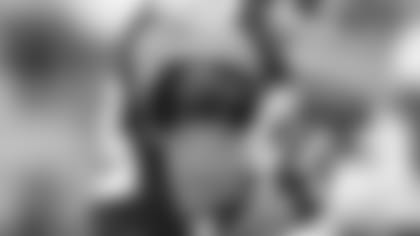 Moore has a pair of talented running backs at his disposal in DeAngelo Williams and Jonathan Stewart. The duo combined for 17 touchdowns a season ago, but only have two scores in five games this year.
The Panthers unquestioned leader happens to be one of the team's longest tenured players. But four-time Pro Bowl wideout Steve Smith has struggled too with the changes at quarterback and with a high ankle sprain. This year, the 10-year veteran has caught 13 passes for 174 yards with two touchdowns. Other than Smith, Carolina has relied on three rookie draft picks, Brandon LaFell, Armanti Edwards and David Gettis. The Panthers also recently acquired Devin Thomas off waivers from the Washington Redskins.
Like Smith, the Panthers have another stalwart leading the offensive line. Eighth-year left tackle Jordan Gross has been a constant for the team ever since he was drafted No. 8 overall in 2003. Gross is joined by an entire starting line of home-grown talent. Left guard Travelle Wharton, center Ryan Kalil, right guard Mackenzy Bernadeau and right tackle Jeff Otah were all drafted by Carolina.
On Defense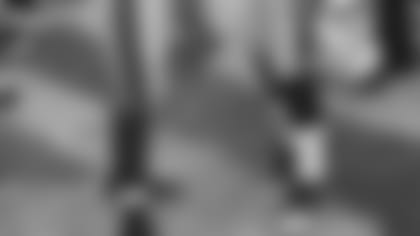 If Panthers linebacker Jon Beason and Joe Staley swapped uniforms, it might be difficult to tell the two apart. Both stand out as two of the best young linebackers in the game today as Beason was the reason Willis hasn't been a unanimous first-team All-Pro in each of his first three seasons. Beason beat Willis out on the first team in 2008.
But Carolina has a different team leader in tackles this season. Strongside linebacker James Anderson leads the team with 53 tackles, including 38 solo stops. Perhaps teams are running away from the perceived strength of Carolina's defense. Inside linebacker Dan Connor also has 39 tackles, forming a strong linebacking core in Fox's 4-3 defensive scheme.
The Panthers defense took a hit in the offseason when longtime defensive end Julius Peppers signed with the Bears during free agency. But in his place fourth-year defensive end Charles Johnson has lined up at left defensive end and has a team-leading 2.0 sacks. Besides Johnson, only four other Panthers have recorded sacks. The unit has totaled 7.0 for the year, which is tied for the 27th most in the NFL.
Without success in the pass rush department, you'd expect the pass defense to struggle, but that's not been the case for Carolina. Led by strong safety Charles Godfrey's league-leading four interceptions, the secondary enters Sunday as the league's fifth-best pass defense surrendering 182.4 yards per game.
Cornerbacks Chris Gamble and Richard Marshall have largely been responsible for the blanket coverage. With injuries to free safety Sherrod Martin, rookie Jordan Pugh made his first start in the loss to Chicago and made his first-career interception. It was one of three first-half interceptions by the Panthers defense against the Bears.
The 49ers are all too familiar with how bad an NFL team wants its first game, they'll have to be prepared for a game Carolina squad looking to accomplish what they did one week prior.