Everyone keeps writing about the personnel additions needed to make Mike Martz' offense go in San Francisco, but the 49ers new offensive coordinator was a little surprised that even the team's personnel department was wondering about that wish list as well.
"This has been the first time in a long time that anybody in personnel has asked us that so that's pretty refreshing to be honest with you," said Martz. "They're really concerned about it and they do a great job trying to identify what your needs on that side of the ball are and by each position. Scot McCloughan is concerned about it, he's interested in it and wants to know what we need."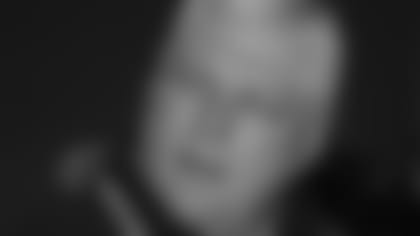 McCloughan and Martz met for about an hour before heading to Indianapolis, and in the end, McCloughan's assignment appeared easy enough.
"Martz was just like defensive coordinator Greg Manusky was last year coming in and that is that he wants good football players," said McCloughan. "He said that if I find him good football players, he'll find a way to get them on the field. There were no requirements, none of 'no matter what you have to be 6'2, 200 to play receiver.' If a guy is a good football player, they are going to find a way to do it."
McCloughan also talked about Martz' track record for putting together productive offenses, but that being said, there are admittedly a few needs on offense.
"Coach Martz has a history of running successful offenses and we want his experience to help us, and we understand we need to find him some more players to work with," said McCloughan. "We want to get to the point where we are one of the better offenses and there are some ways we can help with that on the personnel side."
The team picked up veteran wide receivers Darrell Jackson and Ashley Lelie last season and drafted Jason Hill in the third-round, but a steady and big-time bread winner has yet to be found at the position. Martz admittedly likes quick and speedy receivers but he said that wasn't the first thing he planned to study during Sunday's workout for the receivers.
Instead Martz said, "Just how easily they catch the ball. You can tell as a ball gets closer to them whether the fight it or not or whether they catch the ball running full speed and can adjust to the ball. Then, I will look at their times, and how fast they run."
Given an offense predicated on timing and accuracy, the protection up front can make or break a play, and the 49ers could also use a few more offensive linemen with Jonas Jennings coming back from injury and Kwame Harris and Justin Smiley about to hit the free agency market.
Good news is that McCloughan said this is one of the deepest drafts, particularly at tackle, that he's seen for offensive linemen in ten years. The team picked up Joe Staley last year by trading away this year's first-round pick to New England. Staley is expected to work some at left tackle, but that could depend on what happens in the Draft.
Lastly, for the first time since drafting quarterback Alex Smith three years ago, the 49ers brass said they'd also consider drafting a quarterback. Smith is expected to compete with recently re-signed Shaun Hill for the starting spot, but the 49ers could look for another young quarterback to groom as a backup.
Developing quarterbacks just happens to be a strong suit of Martz, who has transformed relatively unknowns into Pro Bowlers – Marc Bulger, Trent Green and Kurt Warner.
Down at the Senior Bowl, Martz already worked with three of the quarterbacks who are here at the Combine in Erik Ainge, Colt Brennan, and Andre Woodson, but he'll closely scrutinize the entire group which also includes Brian Brohm, Chad Henne and Brian Brohm. (Matt Ryan is waiting to throw until his Pro Day at Boston College.)
"Accuracy, accuracy, accuracy. And then after that, accuracy," is what Martz said he looks for. "The accuracy is what I fall in love with. That's what I'm enamored with, the ball location and where the ball is put, because it takes great skill on their part, awareness and their ability to see. It's kind of like a pitcher. Do you want a guy who can throw it fast or a guy who can get it over the plate?"
Aside from viewing the workouts, Martz has also participated in the nightly interviews with the offensive players. In the past, he said he has asked players to get on the board and draw up plays but with only 15 minutes these days, he just listens.
"I think that they are so prepped, and the preparation on their part for this interview has taken some of the luster off of it," said Martz. "But, I think when you get around them when you're walking around here, you can also get to visit with them a little bit on a personal side. Even in the interviews though I think you can always find out a little bit about their personality. All you're trying to do in this whole interview process is try to see some competitiveness and see their passion for the game come out."