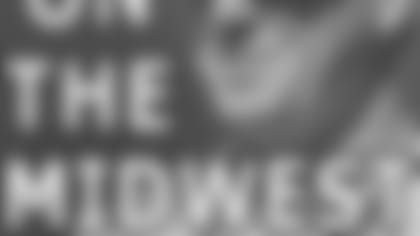 Player Personnel Assistant Ethan Waugh is in his fourth season with the 49ers and has become a jack of all trades for General Manager Scot McCloughan with duties that cover both the pro and college side of scouting. In this latest blog, Waugh updates everyone on training camp and the first stop on his scouting schedule.**
I arrived at the 49ers facilities a week ago Tuesday. Immediately, our scouting staff went through our procedures and started setting up our schedules for the fall, as Todd Brunner discussed in hid blog.
Throughout the first ten or so days of camp, we've spent a lot of time watching practice film and evaluating the tape from each practice. It has gone very well so far during camp. We've had a couple guys dinged with injuries but overall our team looks good and healthy.
When we watch tape, we're checking out everyone's athleticism, how fast they are, how strong they are and then after that, how they fit in to what we're doing. Are they executing the way they're supposed to? How competitive are they? How do they stack up and how they are going to fit our roster? Those are all things that we look at. Is he a young guy who's going to make our team? Or is he better suited to be on our practice squad for a year? And then as you get later in the week and you've had a chance to see everybody, we're trying to put together a 53 man roster, put together an eight man practice squad and a 45 man active squad. We're envisioning where everyone is going to be. I think it's a good exercise. Guys move up and down all the time based on what they did that day. Obviously it will take the rest of camp and the preseason games to fully finish that list out.
During our camp stay, each scout gets assigned a group of players. I was assigned quarterbacks, tight ends and fullbacks. It's one of the more interesting races at quarterback, but, there's a lot of other position battles on this team as well.
I think from the team perspective the defense has picked up from where we left off last year. We added Justin Smith and having a healthy Manny Lawson back is big as well. I think we're deeper and better and we'll continue to build on that.
Offensively, we're doing a better job, we have multiple quarterbacks making big plays and getting the ball down the field more. With the addition of two experienced wideouts, that helps too.
Once I leave camp, I'm going to be checking out 43 schools, mostly in the Midwest, primarily the Big 10 conference and the Mac conference as well. Also, I look at various small schools.
The Midwest is a new area for me. Last year I had California and the West Coast. I started in San Diego and ended up in northern Washington on the Canadian border.
Covering a new area will be a good experience. I grew up in the Midwest, so I have a lot of friends, contacts and co-workers up there. It will be nice to get in touch with them and see how different the football in the Midwest is.
I fly back home today, and then the rest of the scouts get out early because most colleges are beginning practices. I'll hit my first school on the 6th and I'll be gone for two straight weeks. The first Division I games will be played on the 28th of August, so I'll be out there on that night.
The first school on the trip will be North Greenville College. It's a small college in South Carolina. It's really Matt Malaspina's school but it's 15 minutes from my house, so I took it for him so he doesn't have to waste a whole day driving in the car to get there. After that, I'll hit the road and get to Eastern and Western Kentucky.
The way we go into visiting schools is helped by National Football Scouting. We belong to the NFS, which has 19 or 20 teams in it now. Each team contributes a scout or money into a pot to help the scout in the area. They go out in the spring and cover a lot of the junior pro days. They time and measure every rising junior in the country and watch tape on them, get background information and issue a grade which basically says if the guy is a prospect or not. We take those grades and that's our starting point.
North Greenville has a guy on that list so that's the guy we're concentrating on when we go there, but we're going to look at every guy. The way you go about it is you look at North Greenville's roster and see that one guy who is a prospect and then you see if anyone draws interest in height weight and speed.
It's fun to go to the smaller schools, because they are so happy to have you. They go out of there way to help you out and let you do your job. They make you feel comfortable. Every two or three years, a small school will have a big guy go through to the NFL and it's a big deal for them. It's thrilling to have a chance to find somebody.
I think it's great that a guy can play at a smaller school and it proves you don't have to go to Notre Dame to play in the NFL. You can go to a small school and as long as you're a good athlete and you play hard, someone is going to find you.
And finding them is our job...