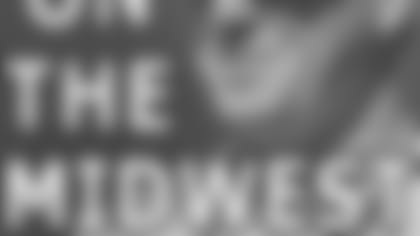 49ers area scout Ethan Waugh is busy attending various college pro days in the Midwest. Waugh took some time to update 49ers.com of his findings at the various pro days.**
It has been a busy couple of weeks for me.
Since the close of the Combine, it's been pretty steady with pro timing days almost every day of the week. The first workout I attended was at Ball State, immediately after the close of the Combine – since Muncie is less than an hour from Indianapolis, it was extremely convenient to stop in for the day before heading home to regroup for a long month on the road.
On Monday the ninth, I attended the Grand Valley State workout. GVSU is a powerhouse Division II school and they hosted essentially all of the prospects from the GLIAC conference. It presented a great opportunity to see a lot of players in one place rather than chasing them across the state. The brand new indoor practice facility kept us out of the cold weather as well!
The following day I went to Western Michigan, just an hour down the road in Kalamazoo. It was a well attended pro day because of the strength of the Broncos' senior class – specifically their defensive backs. All four starters in the secondary are draft eligible and a number of scouts and secondary coaches from around the league were on hand to take part in the evaluation.
Early the next morning, I attended Kentucky's pro day. Not only were we able to time the senior class, but the staff also gave us a tremendous amount of background information on next year's class as well – It is never too soon to get a jump on the class of 2010.
After leaving Lexington, I drove five hours north to Kent State's pro day. In addition to offensive lineman and Combine attendee Gus Parrish, the Flashes had a number of skill players post some impressive times. Some smaller school players attended as well, including quarterback Greg Micheli of Mount Union – he was the Division III player of the year, and possesses some incredible statistics.
That night I drove to Columbus to prepare for Ohio State's pro day. Obviously, the Buckeyes have a great deal of prospects and they attracted a number of media outlets, head coaches, and general managers. Despite all of the hoopla and potential distractions, the workout went off without a hitch. Each of the participants was in great condition and extremely well prepared for the drills.
Although the atmosphere at big school pro days is very different from that at a smaller school, the tests remain the same for all players. Everyone is measured against the same standards.
I flew home from Columbus on Friday night and then back to Detroit on Sunday. Monday was a productive day because I was able to cover the Eastern Michigan pro day in the morning, drive two hours, and still make the Central Michigan workout in the afternoon. As you can expect, many of the players at Central wanted to check on Joe Staley – they now have one of Joe's jerseys in their dining area.
After leaving Mount Pleasant, I made the long drive to Champaign, IL for the University of Illinois workout. As expected, Vontae Davis worked out well, as did both senior defensive ends, Will Davis and Derek Walker.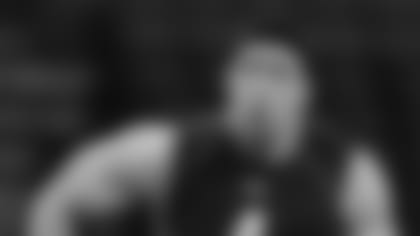 After Illinois I drove to the University of Cincinnati. The Bearcats drew a crowd of scouts and coaches for their three senior defensive backs, defensive end Connor Barwin, and offensive lineman Trevor Canfield. Barwin had a busy day. Not only did he run the 40 and do all the physical testing, but he did the position work at tight end, linebacker and at defensive end – he was in tremendous condition and handled all of the drills with ease.
Miami University in Oxford, OH, was my next stop. They have a pair of tight ends, who are solid players and a very good punter as well. Those players have not been to the Combine, so it was important to see them, measure them and get a solid evaluation of their workout.
After Miami, I went home for the weekend in South Carolina. From there, I'll be driving back to Kentucky to see the Louisville workout. Louisville had three players attend the Combine – center Eric Wood, quarterback Hunter Cantwell and defensive linemen Adrian Grady. They also have a number of other prospects that I will need to give a closer look.
The pro days are more than just timing 40 yard dashes and measuring broad jumps. It is one more opportunity to talk to the player face to face and get a feel for his personality and demeanor. Additionally, it is one more chance to talk to the coaches, strength staff, and training staff to clear up any gray areas. We do not focus only on the highly rated players, but we also try to spend time with the potential free agents and get to know them as well – hopefully we can strengthen our rookie class with some solid undrafted prospects.
This is an exciting time of the year – I have been able to gain a more comprehensive view of the players in my area and how they fit into the larger picture of the draft as a whole. I am really looking forward to returning to Santa Clara for a final round of meetings and to help put the final touches on our draft board.
I will report again in just a few weeks from the draft room!