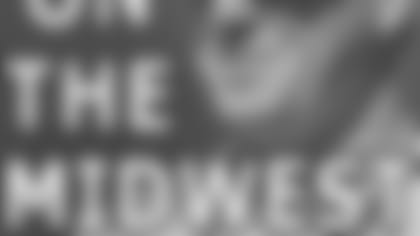 49ers college scout Ethan Waugh checks in to give his first blog on his new area. Check out his three week whirlwind in August. **
We came home from 49ers Training Camp on August 3, and I spent one day at home and then hit the road for 20 plus straight days. So, it was a long one.
I started in South Carolina at North Greenville College which is only 45 minutes from my house. It was their first day of practice so they were doing a conditioning test and more of a walk-thru. However, it was a 103 degrees that day and so hot. I always wear pants on my school visits, so I was soaking thru my khakis. I think it was the hottest I've ever been in my life. The kids were running gassers left and right and it just goes to show how important football is to them because that could not have been fun.
It's a small Division II school, but they look the part, and one of my former players is the defensive coordinator so it was good to catch up with him, and I got some good background information on his group.
From there, I drove to Eastern Kentucky which was about a five hour drive. I spent a lot of time with the coaches, and in fact their practice field is a mile from their office so the head coach drove me down. It's his first year as the head coach so he was really excited about the season. In terms of potential prospects, they have a big, physical, strong safety who really looks the part.
That same day I drove the two or three hours to Western Kentucky for my second practice of the day. They just opened their new facility which is located in their stadium. There were still cranes and concrete and dust everywhere, but it's really nice.
They had a very intense afternoon practice, and my eyes were on a left tackle who is a pretty good player. He's got a chance to probably play guard at the NFL. He redshirted last year, not because of injury but because Western Kentucky is going I-A this year. So, the coach gave them all an opportunity to redshirt if they wanted to play this year in their new stadium and at a I-A level. This tackle took that option and it should really pay off for him with an extra year of development.
It was another four or five hours over to Eastern Illinois and it was a drive I made late at night so it seemed even longer. I stopped to eat at a Taco Bell trucks top and got in to my hotel around midnight. I was able to watch them scrimmage the next day. They've got a big, physical defensive end who was the preseason defensive player in the Ohio Valley Conference. He's as good a looking kid as there is. It's also Tony Romo's alma mater and they have a huge Tony Romo propaganda center there.
From there I hit Illinois State and saw them scrimmage as well. They are a really good looking team for IAA. They've got a big lineman, and a safety who has been a four-year starter.
I finished up my Illinois stops with a visit to Illinois which is in Champagne, but for training camp, they go about 15 minutes away to a former Air Force Base. There's a hotel, a conference center, and all kinds of fields and a ton of space, and they make use of it for their training camp. They scrimmaged at the high school stadium while I was there, and invited all the public to come out so it was jam-packed. That got over around 9 that night and then I drove up through Chicago to Kenosha, Wisconsin which is where Northwestern goes for training camp.
They take excellent care of you at Northwestern, primarily because our scout Justin Chabot is a former player there, and his former teammate is the head coach there now. I think he's one of the youngest head coaches in the country, if not the youngest. As you'd expect with a young coach, they have a very up-tempo practice. Everything is also incredibly organized, and it's really fun to watch them work because there's a lot of energy. Northwestern has a defensive lineman from San Jose – John Gill. He went to Bellarmine High School. He's a big, strong kid who has a chance.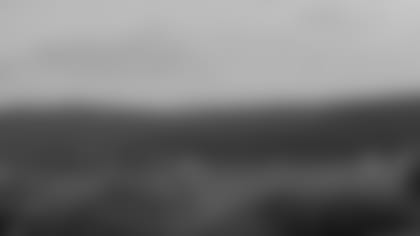 Next up, I drove up to Northern Michigan University, which is in Marquette. Once you get to Green Bay, you basically go four hours straight north. It's on Lake Superior, and in fact, their practice field touches Lake Superior, and it's just about as far north as you can go in the United States. They had a great practice and the reason I wanted to go there in August is because I didn't want to get there in October once the snow starts falling. They've got an Olympic Training center there and they play in a dome, which they need, because winters can get long.
From there, I drove about five hours across the bridge into the mainland of Michigan, and straight down to Mt. Pleasant which is where Central Michigan is, home of Joe Staley. I went to practice there – it was a night practice under the lights. It was an awesome tempo. They really practice hard. There's no standing around, and they really get after it.
I stayed in Mt. Pleasant for a couple of days and from there I hit a number of small schools – Saginaw Valley State, Ferris State and Grand Valley State. Those are all in Northern Michigan – GLIAC, which is a very good Division II conference. Just about every school in that conference has an NFL prospect almost every year. Even though they are small schools, you are never disappointed when you go there because they always have a legitimate candidate.
Next up I hit Notre Dame and saw the Irish practice. As you would expect, it's a beautiful place. The athletic facilities are beautiful and there's a very pro feel to their practices which is no surprise with Charlie Weis being there. They've got a number of prospects – a linebacker Maurice Crum. He's a four-year starter and he's really been a productive player. They also have David Grimes, a receiver who has also been very productive. He's very quick, and built like a slot receiver. He's made some great plays for them. They've got a couple of linemen on each side of the ball and a good looking safety in David Bruton. He's a tall, lean and covers a lot of ground.
I stayed right downtown in South Bend, and my hotel was right across the street from the College Football Hall of Fame. It's really a great place to have it because South Bend is very important to the history of college football.
South Bend is also very close to Valparaiso, which is known more for its basketball program. If you are a big basketball fan you probably remember Bryce Drew, who made one of the most famous shots in NCAA tournament history. Although they are known for basketball, they do have some quality football players. One thing that threw me off is that even though Notre Dame and Valparaiso are in the same state and about 45 miles apart, they are in different time zones . So, I was just there a little bit early.
I bypassed a couple of schools in that area in order to get to Ohio State because they are only open certain days during training camp. I wanted to make sure that I got to see them because they are loaded with prospects. I'll go back there probably three more times this season. They have played in the last two national championship games, and they have a number of great players. Their standout player right now is probably linebacker James Laurentiis, who has won about just every award you can win, and on top of that, he's a great person. It will be fun to follow his senior year.
The next day after my visit to Ohio State, I hit three schools in one day. I started the morning at Youngstown State, home of our owners, John and Denise York. I saw a very spirited practice there. They are a spread team so they play music over the loud speakers during practice to make it hard for the quarterbacks to communicate. I think their opening game was at Ohio State so they were trying to get ready for that atmosphere.
From there I drove to Malone College, which is a NIA school, and checked out a big, tall receiver who has been very productive. They practiced pretty early in the afternoon, so from there, I went about ten minutes up the road to Kent State and got to see their practice. They practiced in their stadium and they are also a spread team and were doing the same thing as Youngstown, and piping in the music.
I enjoyed seeing one of Kent State's best players, quarterback Julian Edelman practice. He is from Woodside, California and played at Woodside High and then went to College of San Mateo before heading to Kent. He's not your prototypical NFL quarterback size wise, but he's really fun to watch. He's athletic, runs around, is hard to tackle and is a really good football player.
From there, I went to Akron, which is also down the road from Kent, so I could have hit four schools in one day if the practice times had worked out. They've got a good group of seniors at Akron, but one of the first guys I saw when I went into the building was Luke Getsy, who was with us last year. He wanted to know about some of the guys he had become friends with when he was here. He's helping them coach now, and doing a great job. They've got a full indoor practice facility and they are building a brand new stadium that will be done next year, and since it was so hot, they practiced indoors that day. I got steamy even in there so it was another bad day for scouts.
The next day I hit Ohio University which is in Athens, Ohio. I watched practice, watched tape and talked to a bunch of their coaches. They have a pair of tight ends, both of whom transferred in, and they do a lot of interesting things with their offense using both of those guys.
From there I was planning to make a visit to Cincinnati but they actually cancelled practice and gave the players the day off, so I found myself in the corner of Ohio with nothing to do, so one day ahead of when I was planning to, I drove home.
The 20 days on the road was made fun because in August, every school is still really optimistic and excited about the upcoming year.