When Dre' Bly looks back at the 2009 season, the first thing that comes to his mind aren't the highlights.
The two-time Pro Bowl cornerback doesn't immediately think about his three interceptions that gave him 43 for his career, his two forced fumbles or his 13 passes defended. He doesn't conjure up memories about being a member of one of the top defenses in the NFL. Instead, what Bly remembers is perhaps the biggest blooper of his 11-year professional career.
With the 49ers trailing Atlanta 35-10 in the teams' Week 5 match up, Bly picked off Falcons quarterback Matt Ryan at the 49ers 10-yard line and began to celebrate prematurely. He started high stepping towards the end zone and put one hand to his ear while carelessly holding the ball in the other.
But at this point, Bly was still 80 yards away from a pick-six.
Instead of scoring like Bly thought he would, Falcons wide receiver Roddy White stripped the ball and all Bly could do was watch helplessly as Atlanta recovered.
"It was totally inappropriate," Bly said in an apology the next day. "I got caught up in the moment. It was wrong.
"I've played the game 11 years, played it well. I like to have fun… But it was a poor choice by me."
That play is etched in Bly's memory, but looking back at the season he realizes it made him a better player. Bly took a step back to reevaluate himself after that play and realized he needed to work even harder over the next 12 weeks.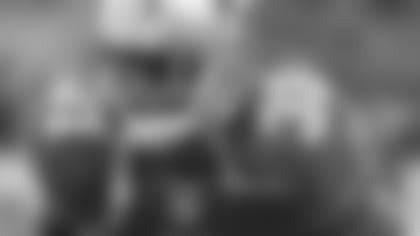 "Everybody makes mistakes," Bly said several weeks after the Atlanta game. "But it's about how you fix those mistakes that proves what type of person and player you are."
But Bly's Week 5 slip-up wasn't the only adversity he faced in 2009.
Early in his career Bly was primarily a nickel back, but he became a starter in 2002 and had started every game but one over the next six seasons. Then last fall he came into 49ers training camp battling for a starting spot, but was beat out by teammate Shawntae Spencer.
At that point Bly had two choices: hang his head and accept that role or do something about it.
The consummate professional chose the latter.
"The beginning of the season didn't start the way I wanted it to," Bly said. "But I stayed with it and when the opportunity came for me to get out there and do more I did what I could to help the team."
Bly's effort earned him a starting spot in Week 12 and he wasted no time proving why he has had such a successful career. Bly played nearly mistake-free football the rest of the year and was a major reason why San Francisco had such a dominant defense when the year ended. Bly finished strong with two interceptions in the final three weeks of the season.
"Guys came together at the right time, the chemistry was good and we were flying around making plays," Bly said. "It was a great way for all of us to finish off the year."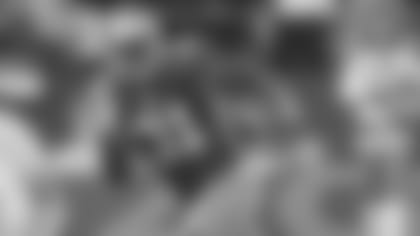 As Bly and his teammates cleared out their lockers a day after the season ended, Bly said there were a lot of mixed feelings in the room. While the 49ers knew they had taken steps in the right direction, nobody was happy about missing the postseason.
They were all thinking about what could have been.
"We were so close," Bly said. "We were better than what that record shows."
Bly signed a one-year contract with the 49ers last year and wants to be back in San Francisco in 2010. The unrestricted free agent believes the team will be in the playoffs next year, and he knows this defense is among the best in the league.
But before then, Bly has work to do away from the field.
Earlier this week he returned to his family in Denver and will coach his sons' baseball teams this spring.
All the while though, Bly will be thinking about how good the 49ers were in 2009 and what lies ahead in 2010.
"We just have to use this as motivation and use it to get where we need to go," he said. "This team is a talented team and this team will be a playoff-contending team for a long time."