Coach Benny Saia remembers the sounds more than anything.
They were unmistakable. And so were the resulting gasps from the Dutchtown High School crowd.
On a suburban New Orleans team that featured the likes of Eddie Lacy, now the starting running back for the Green Bay Packers, and Landon Collins, a starting safety for the New York Giants, it was Eric Reid who stole the spotlight on most nights.
"He tried to undress people," Saia recalled. "Some of the licks that he laid on kids… not many people wanted to come across the middle against us."
But they still tried. And Reid was always there waiting with open arms – or a lowered shoulder. Opposing teams underestimated how much ground Reid could cover. They saw the big-bodied safety playing center field, but what they didn't see was more dangerous.
"Eric was a freak," Saia said. "A kid that size who could run the way he could run and was as smart as any of the coaches – that's a once-in-a-lifetime kid."
The irony of Reid's aggressiveness is obvious. Those close to the San Francisco 49ers safety describe him as quiet, reserved and even a little nerdy. Those qualities show up in interviews and public appearances as well. But while the juxtaposition between Reid's on-field and off-field temperaments may confuse some, it makes perfect sense to him.
"It's a good balance," Reid said. "There aren't many things you can do to take your aggression out. So football is my outlet."
---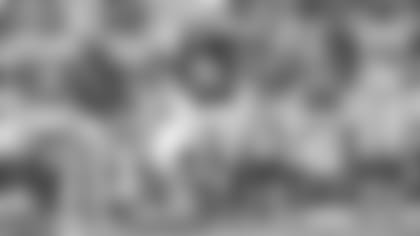 Reid inherited his speed from his father, Eric Reid Sr., who was a three-time All-American hurdler at LSU in the 1980s. His toughness on the other hand, doesn't only come from his dad.
Sharon Guillory-Reid, an Army veteran, was a two-way player for the Baton Rouge Wildcats of the Independent Women's Football League in the early 2000s. Her children have vivid memories of watching their mom in full pads on the gridiron.
"She took people out," said Ryan Reid, one of Eric's two younger brothers. "She messed her finger up real bad one game and just kept playing. She wasn't afraid of anything."
Eric called his mom's games "real-deal football." He credits his parents not only for his physicality, but for his studious approach to the game as well.
Growing up in the Reid household meant that sports came second after academics. So before Eric developed his athletic ability, he first learned how to succeed in the classroom. And when he finally received his parents' blessing to play football – as a freshman at Dutchtown – Eric applied the same work ethic that made him a straight-A student.
When he first started high school, Eric weighed close to 115 pounds. When he left to play collegiately at nearby LSU, he tipped the scales at 220.
He transformed his body with the help of Dutchtown's athletic trainer, Ronnie Harper, who moonlighted as a dietitian. The two met every week to plan meals and a workout regimen.
"He is instrumental in the way I eat even to this day," Eric said. "Putting on a ton of weight in high school allowed me to move and play the way I wanted to. I needed my body to be able to do what my eyes were seeing on the field. He helped a lot with that."
Of course, the lifestyle required to make those gains didn't exactly mesh with the typical social calendar of a teenager.
Eric didn't mind. He had his core group of friends, yes, but he mostly focused on school and football. He spent many afternoons in his backyard listening to music and lifting weights on an old, makeshift bench press.
"He was the golden child," said Justin Reid, Eric's youngest brother. "He never really got in trouble. He took care of his responsibilities and didn't say much else. We made fun of him, but we also admired him for that."
The results of such dedication were substantial. Scouting services ranked Eric as the state's top defensive player his senior season at Dutchtown. The accolades continued with First-Team All-State honors, an invitation to the All-American Bowl and scholarship offers from prestigious schools like Notre Dame and Stanford.
Eric chose to stay home at LSU, where he amassed 199 tackles, six interceptions and two forced fumbles in three seasons for the Tigers. He was a unanimous First-Team All-American as a junior.
While preparing for the 2013 NFL Draft, Eric returned to Dutchtown to train. He asked Saia to time his 40-yard dash, one of the key metrics scouts use when evaluating prospects.
"He ran a 4.38, but I had never timed anybody that fast," Saia said. "I figured I had screwed up, so I told him he ran a 4.43."
Eric's response? Look again.
"He got real mad," Saia laughed. "So I showed him the watch with the real time and he said, 'That's more like it.'"
The 49ers selected Eric with the 18th overall pick that year. He soon rewarded the team by becoming the first rookie safety in franchise history to be selected to the Pro Bowl. In three years in the NFL overall, Eric has intercepted seven passes and broke up 23 more. He recorded his first career sack on Dec. 20 of this season against the Cincinnati Bengals.
Although he carries himself like a grizzled vet, Eric is still only 24 years old. But on a team that has undergone heavy turnover in recent seasons, he has stepped into a leadership role. He is a team captain, he frequently gives pregame speeches and he was elected as the 49ers representative for the NFL Players Association.
He also hosts a golf tournament, the Eric Reid Invitational, in the offseason to raise funds for the Baton Rouge Sickle Cell Anemia Foundation. And for each of the last three seasons, Eric has supplied team cleats for Dutchtown through his deal with Under Armor.
"He hasn't forgotten where he came from," Saia said. "He's who you'd want your son to grow up to be."
Eric's younger brothers view him in a similar light. Ryan, a soccer player at Coastal Carolina, said that if he ever got in trouble or needed advice, he'd look to Eric for guidance.
The same goes for Justin, who is a freshman safety for the Pac-12 champion Stanford Cardinal.
"I didn't realize it at the time, but one of the biggest advantages I had over Eric growing up was Eric himself – an older brother to push me and teach me the right way to do things," Justin said. "If you have great talent and great work ethic, you're going to be a special player. That's my mentality. And that's because of Eric."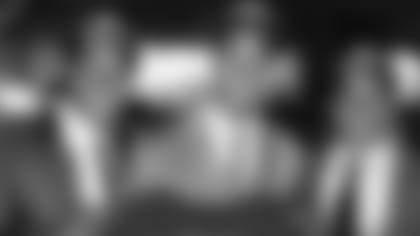 Justin chose Stanford over LSU in part to live close to Eric. That decision paid off with a memorable experience on Dec. 5, when the Cardinal faced USC at Levi's® Stadium in the Pac-12 Championship game.
As the designated home team, Stanford got to use the 49ers locker room as its own. The one name plate that didn't need to be switched out was Reid, as Eric made special arrangements for Justin to be assigned his locker.
"It was surreal," Justin said. "It allowed me to put myself into his shoes for a night. I felt like when I stepped onto the field, I was going to play exactly like him."
Stanford won the game, 41-22, and Justin contributed with three solo tackles and one pass breakup. He added that he jarred the ball loose with a "big hit" across the middle of the field.
Eric was unable to attend the game with the 49ers playing on the road that week, but he made sure to watch on TV. Days later, when asked what his favorite hit of his own career has been – he recently leveled Seattle Seahawks tight end Jimmy Graham in Week 7 – Eric didn't choose that or any other on his résumé. What came to mind instead was his brother's work against USC.
"Just like I taught him."