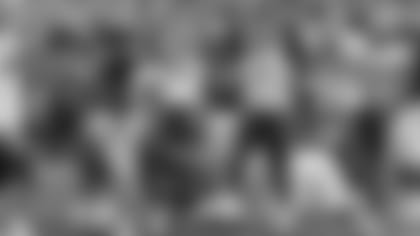 When you have a dozen representatives at the 2011 NFL Scouting Combine, one spotlight is just not enough.**
The Tar Heel football program found itself in a sticky situation prior to the 2010 season. The ascending program had to suspend several key performers, and in some cases, remove them from the team altogether.
Despite the hardships they faced, the remaining players rallied to go 8-5, finishing third place in the ACC's Coastal Division.
But those who received impermissible benefits and took part in academic fraud are names soon to be drafted into the NFL. And they definitely could have helped North Carolina compete for ACC and BCS Championships.
Instead, they won the 2011 NFL Scouting Combine school participation headcount. No other school could lay claim to having 12 invitees.
In having to face the national media in Indianapolis, the remorse and maturity the players displayed when talking about difficult issues was a positive development.
Currently, the most sought after of the group is defensive end Robert Quinn. The 6-foot-4, 245-pound pass rusher registered 11 sacks in 2009, but was ruled ineligible this past season for receiving improper gifts.
At the combine, Quinn did his best to move on from the circumstance he put himself in prior to the 2010 season when he accepted jewelry from an agent. It certainly sounded like Quinn was contrite in his words. At one point, he said he was practically in tears watching his teammates play in a double-overtime Music City Bowl victory over Tennessee.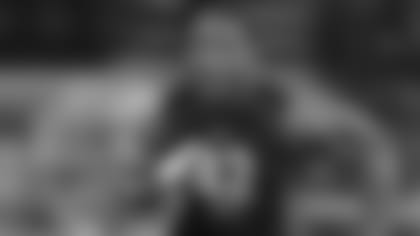 "I definitely cared," Quinn said of his absence from the team. "I made a selfish mistake and couldn't be out there. That's never my mindset. God gave me a talent, any second he can take it away from me."
That's precisely why Quinn is attacking his chance to play in the NFL. It just so happens to be the same way he rushes the passer which makes him one of the top edge rushers available in this year's crop of prospects.
Since he was ruled ineligible, Quinn finished up the fall semester at Chapel Hill, before heading to multiple training spots to prepare for the draft.
Believe it or not, the NCAA suspension wasn't the biggest ordeal of Quinn's 20 years of living. Five years ago, he underwent surgery for a benign brain tumor. Quinn said he's been receiving regular checkups every six months, but hasn't had a headache since the procedure.
Now, he hopes to provide headaches to opposing offensive coordinators.
Though Quinn's former teammates didn't get to enjoy his presence in 2010, many know what he can bring to a football team.
Quarterback T.J. Yates was the leader of the North Carolina team and was quite familiar with how much talent Quinn possessed.
"He's a guy that will never stop. I think that's one of the things that's really going to shoot him up when people watch film on him and see what type of high motor he has," the senior signal caller said.
That film will showcase another Tar Heel defensive lineman who did not play in 2010 as well. That being defensive line prospect Marvin Austin, who was thrown off the team for receiving improper gifts too.
And just like his former defensive line-mate, Austin wished it had never happened.
"It was just something that made you sit back and think about the opportunity and makes you realize that you have to take every day as if it may be your last, because it possibly could be," the 6-foot-2, 309-pounder said. "Going through that has made me and my teammates grow and I think we'll be better professionals because of it."
Professional is a key word. Austin and several of his former teammates are slated to be selected throughout the draft.
On the offensive side of the ball, Yates, running backs Shaun Draughn and Johnny White, as well as tight end Zack Pianalto and wideout Greg Little could all be selected.
Yates (6-foot-3, 219 pounds) completed 66.8-percent of his passes last season, posting a 19-9 touchdown to interception ratio in addition to throwing for 3,418 yards. Draughn and White rushed for 614 and 677 yards respectively. Pianalto caught 30 passes thanks to Little's absence.
Like many of his previously mentioned teammates, Little (6-foot-2, 231 pounds) was ruled ineligible for the 2010 season for receiving gifts and travel accommodations.
Despite the mistakes he made, Little presents a lot of qualities teams covet this time of the year. Not many receivers possess his size.
Linebackers Bruce Carter and Quan Sturdivant are also names to know. Same goes for defensive backs Deunta Williams, Kendric Burney and Da'Norris Searcy.
Carter's services are still in demand despite tearing his ACL at the end of the 2010 season. But many, including NFL Network's Mike Mayock believe the 6-foot-3, 235-pounder will be fully healthy in time for the 2011 NFL campaign.
There's also high expectations for Sturdivant at inside linebacker. Although he struggled with a hamstring injury in 2010, he totaled 49 tackles and 2.0 sacks in seven games. But he's proven to be a productive player. He led the NCAA with 87 solo tackles in 2008 and totaled 79 tackles the following year.
Likewise, North Carolina's defensive backs have inconsistent statistics. Not because of injury, but academic fraud cost Williams, Burney and Searcey, a combined 13 games last season.
The NCAA's investigation into Tar Heel players receiving improper benefits led to allegations of academic fraud.
Burney was suspended the longest, six games to be exact. And it affected his production to say the least. He only intercepted one pass as a senior, after intercepting five passes as a junior.
Though he made several plays at the Senior Bowl and performed well at the combine, like many of his teammates, personality questions remained.
To his credit, Burney did his best to explain his side of the story and the emotions that he felt.
"We talked every day during the suspensions we would still get together and help other guys plays and what to look for and certain things, there was never a point where any of the players were mad at each other about anything that happened.
"We are family, one heart we all stick together we all fought through. At the end of the day we were all right with each other."
And at the end of April, they could be all back together, just this time it'll be in the NFL.