There's nothing more versatile than a defensive end who can play linebacker, speak Spanish and recite Shakespeare passages.
To be an outside linebacker, or not to be? That is the question Texas defensive end Sam Acho is asking himself prior to April 28.
The 2010 third-team All-American is poised to make an immediate impact in the NFL next season, he just needs to settle in at one position first.
At 6-foot-2, 259 pounds, Acho is the perfect example of a hybrid defensive end. He's athletic enough to play outside linebacker in a 3-4 defense and has a big enough frame to play end in a 4-3 scheme.
The position resolution will take place at the 2011 NFL Draft, when one team will make his football future known.
"I think the toughest part will be seeing the game from a different perspective," he explained at the 2011 NFL Scouting Combine. "I'm so used to seeing the game as a defensive end… but I think I'll be able to make the transition pretty smoothly."
No matter the defensive system Acho ultimately ends up in, he'll be a reliable student from day one. The pass rusher excelled in the classroom during his four years at Texas.
Acho was a two-time Academic All-American in addition to winning the William V. Campbell and Danny Wuerfful trophies, two awards passed out for exemplary performances in academics, athletics and community service.
He is the type of player you want in your locker room, on the field and in your community.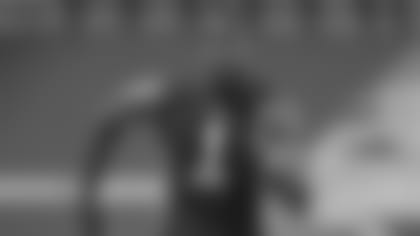 For the past five years, Acho has visited his parent's homeland of Nigeria to assist them in giving free medical care. He's even brought along a couple college teammates in the past and has plans to continue the annual trip once he gets to the NFL.
On the field, Acho isn't as generous as he is away from it. This past season he recorded 59 tackles (17 for loss), 9.0 sacks, five forced fumbles and five fumble recoveries. Acho led the nation and set a school record with those five recoveries.
"A good bit of it is luck," Acho bashfully said. "but a good part of it is full effort and pursuit to the ball."
Effort is another one of his calling cards, without it, he wouldn't have had a significant role in Texas' defense since his freshman year.
If Acho's asked to play outside linebacker in the NFL, he has been preparing for it, embracing each new aspect of the position in his pre-draft training.
"I don't see it as a challenge," he said. "I see it more as an opportunity."
If Acho can recite Shakespeare passages, he'll try his hardest to become the best at whatever position he's asked to play.
Acho doesn't need to look far to find advice on his current situation. Several former Texas defensive ends have made the transition and Acho takes comfort in seeing their successful pro careers.
Time and time again, Acho has witnessed work ethic as the underlying reason for their success.
"I think hard work is going to allow me to be one of the best players," he said. "But also my faith in God is huge, it's the biggest thing that's gotten me this far and is going to keep me going. He's blessed me with a lot of talents."