No sweets or sodas enter one UCLA defensive back's body, but interceptions from unsuspecting quarterbacks certainly do.
Rahim Moore exudes confidence unlike any other 2011 NFL Draft prospect.
All you need is to hear a snippet from his 2011 NFL Scouting Combine press conference to get the point.
"If a team drafts me," Moore stated from a podium inside Lucas Oil Stadium, "they won't have to worry about the safety position for the next 10-12 years."
As a two-time, first-team All Pac-10 performer, Moore enters the draft perhaps as the top safety in the nation. He left school early to be considered as such.
"I felt like it was time for me to move on," the junior said after he intercepted 14 passes in three seasons. "I've been dreaming about the NFL for 21 years. I saw an open door, and I had to walk through it."
Moore probably felt pro-ready after leading the nation with 10 interceptions as a sophomore, three of which he intercepted in the opening game of the season. But Moore only totaled four pass breakups and one interception in 2010. Teams smartened up when throwing in his vicinity according to the 5-foot-11, 202 pound playmaker.
"I had to switch my game up, play more of a strong safety-type," Moore reasoned.
Though his interception total went down, his tackling statistics went up. Moore's interchangeable role in the Bruins defense as a three-year starter allowed him to show the physical aspects of his game.
He went from 49 tackles as a sophomore to 71 this past season.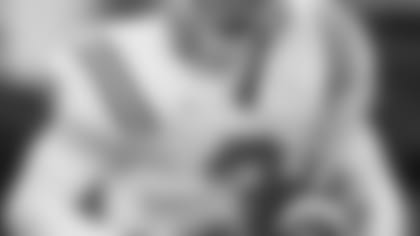 "I mixed it up, showed teams I can be physical down in the box and be an overall football player," Moore said.
That versatility has Moore in position to be the first safety selected in the draft. He hopes it happens in the first round.
"I believe I have first-round talent," Moore said. "I believe I'm special. I believe my hard work and my film and my accolades have spoken a lot."
He also points to his remarkable 2009 season. It all began from a perceived slight from the media which rated him a preseason fourth-team All Pac-10 safety.
"I saw how somebody projected me… I just felt embarrassed," Moore said. "I felt I was better than that."
From that point on, Moore studied his freshman tape and began to improve on the mental aspects of his game.
"I told myself if I want to be remembered at UCLA and be mentioned as one of the best safeties in college football I have to have a good season."
And that's exactly what Moore did.
Only former Bruin Carlton Gray's 11 interceptions in 1991 rank higher in school history than his 2009 total.
Moore's ball-hawking skills even have some teams wondering if he can play cornerback too. If that's what's asked of him in the NFL, Moore said he has no problem with returning to a position he played occasionally in high school as a challenge.
"Whatever a team needs – strong safety, free safety, corner. When you play secondary and love football you should be able to play all three positions," he said.
And Moore thinks he should be able to start right away as a pro. He's never familiarized himself with the bench.
"I've never sat down," Moore said. "I started 37 consecutive games."
But it's not like he's coming in overconfident, Moore's willing to work for everything he gets.
"My main goal is to go in there and learn, then be able to succeed and make plays. Wherever I go, I hope to start every game and have a good career," he said.
Whoever brings Moore into their organization will be rewarded according to this unique prospect, who refuses to eat candy and fast food or even drink soda.
"I believe I'm special, and I mean that in the most humble way," Moore said. "I'm going to get in early. I'm going to leave late. I'm going to put in the same amount of hours, maybe more as the coaching staff."