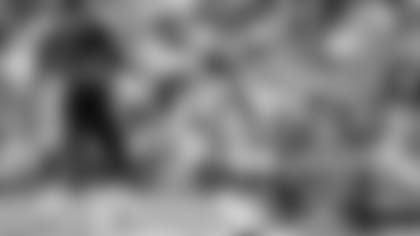 SEC Week on 49ers.com kicks off with a "Draft Spotlight" on a Louisiana State cornerback known for speed and a knack for making game-changing plays.**
Patrick Peterson performed profoundly, prompting personnel to prioritize portions of pre-determined prognostications.
Translation: The LSU cornerback dominated the recent NFL Scouting Combine in such a fashion that well-known draft experts now have him atop their list of prospects.
Peterson could potentially be the highest cornerback taken since the Seattle Seahawks picked Shawn Springs third overall in 1997.
Not even the player Peterson emulates (Charles Woodson of the Green Bay Packers) can lay claim to being so coveted before the draft, and Woodson was the only defensive player to ever win the Heisman Trophy.
But there's plenty of time to debate the merits of each top-flight player between now and April 28, Peterson included. Pro days will take place, so will more extensive interviews between prospects and teams. A lot can change, but if Peterson keeps performing the way he did in Indianapolis, one team will race their pick in the same way Peterson torched his way around Lucas Oil Stadium.
His middle name is De'Mon and when you think about it for a second, it's perfectly appropriate since Peterson is a speed demon, clocking a 4.34, 40-yard dash at the combine.
But there's more to the 6-foot, 219-pound junior than speed. He's a physical specimen, who posted a 10'6" in the broad jump, 38 inches in the vertical jump and pumped out 15 reps at the 225-pound bench press.
You better respect his ball skills and toughness too.
If not, he'll remind you all about them in a press conference.
"I'm an all-around cornerback and that's what I wanted to do coming out of college," Peterson said, shunning the notion that he's best suited to play safety in the NFL. "I definitely want to continue that trend going into the NFL."
Not only is he the nation's best cornerback, he's the nation's best overall defensive player. Taking home the 2010 Thorpe and Bednarik Awards give him such distinction.
As Charlie Sheen would say, Peterson is winning.
And that 4.34, it vaulted him atop Mel Kiper's latest draft board as the potential No. 1 pick in April's draft.
If NFL prospects were stocks, a financial advisor would demand you pick up the phone and order several shares of Peterson Inc. Capable of delivering big hits, big kick returns, and big interceptions to whoever selects him, Peterson hopes to make an even bigger return on investment.
The consensus All-American seemingly has more awards than the collective draft competition at his position. And that's even after playing in the SEC, considered by many to be the top conference in the country.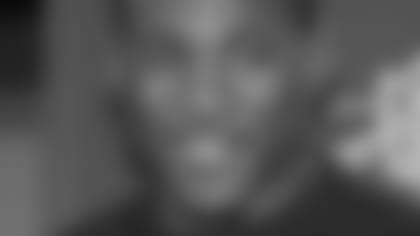 Such competition made Peterson the cornerback he is today.
"I got a chance to go up against Julio Jones (Alabama) three years straight. I got a chance to go up against A.J. Green (Georgia) two years straight," Peterson explained. "Those guys definitely helped me elevate my game to the next level each and every time we played."
Asked how many touchdowns he gave up last year, Peterson didn't hesitate to answer, it was like he had re-looped the play in his mind on a consistent basis.
"One. Julio Jones," he said.
Peterson doesn't like to give up touchdowns, but he does enjoy returning the favor. He scored in three different ways in college, two punt returns for scores, a pick-six and he brought back a blocked field goal for a touchdown too.
Peterson followed in the footsteps of previously talented LSU return men, but had to wait patiently to be featured on special teams. But as one of the top cornerbacks in the country, he didn't have to risk injury returning kicks either.
Peterson didn't look at it like that by any means. He wanted to do whatever necessary to help LSU win games.
He certainly did that and more.
In 39 games, Peterson finished his career with 135 tackles, 22 pass breakups and seven interceptions. More than the defensive dominance, in 2010, he led the SEC in punt return average (16.1) and kickoff return average (29.1) and ranked fourth and ninth in the nation in those respective categories.
Take a breather? Not for Peterson. He was too busy making plays and helping the Tigers win 28 games over his three-year career.
"I believe I left LSU in good hands with the great secondary guys they've got there," Peterson said. "I just wanted to take my game to the next level and that's pursue a NFL career."
But with any promotion, more will be asked of you. Peterson knows there's additional tasks and lessons to be learned. By no means is he on the level he wants to be at, but he is willing to put in the work necessary to get there.
"I want to work on my zone coverage. We barely did that at LSU," Peterson said. "A lot of people are saying I can't backpedal and things like that, but I definitely can."
If he's asked to return kicks, Peterson will work hard to excel in that area too.
"Whatever decision (coaches) come up with, I'm down for it," he said. "I just want to play the game of football and play the game I love."
So how primed is Peterson to perform against prolific passing professionals?
"You definitely need a solid secondary because every NFL team is throwing it all across the yard."