Our latest "Draft Spotlight" focuses on one of college football's most disruptive players. Believe it or not, that's a compliment to an Auburn athlete based on the nature of his position.**
Talk of dirty play and immaturity hovers around Nick Fairley.
He's not alone in being evaluated for those issues. Questions about every draft prospect seem to come up this time of the year, but are hardly mentioned when said player is dominating the college football scene.
Fairley, an Auburn defensive tackle, recently heard personality-related questions at the combine. But in the same manner he swats offensive linemen off to the side with a pass rushing move, Fairley brushed off concerns about the style and demeanor of his play.
Asked if he plays the way his name appears on the back of his jersey, the All-American said he does in fact play fairly.
"Everybody is entitled to their opinion," the 6-foot-4, 297 pounder said. "I play the game the way it should be played. I hit a light switch when I hit the field and it doesn't turn off until after I leave."
Fairley kept that switch on in Indianapolis and at Auburn's recent pro day workout as well.
The nation's best lineman (2010 Lombardi Award winner) could potentially line up at every defensive line position in the NFL regardless of scheme. He demonstrated his versatility by performing well in the combine testing drills. Fairley did so well, he didn't really need to improve the numbers at his pro day.
Prior to arriving at Lucas Oil Stadium, Fairley lost nine pounds before taking part in the combine. The dedication paid off. He ran a 4.89, 40-yard dash, posted a 31-inch vertical jump and looked quite nimble in field drills.
But before Tuesday's televised Auburn pro day, Fairley put on six pounds and still looked very fluid in movement drills.
It wasn't a total shocker. If you followed Fairley's National Championship-winning season, you'd know all about the penetrating, violent style of play Auburn's No. 90 favored. The gifted interior pass rusher totaled 60 tackles, 11.5 sacks and a school-record 24 tackles-for-loss in an undefeated season.
But for all the production Fairley showcased, concerns remain. Is he a reckless player? Is he dedicated to reaching is full potential? Is he purely a one-year wonder?
No, yes, no – that's how Fairley responded to such doubts.
Sure, he jumped out on the scene as a junior. After transferring from a junior college, Fairley only totaled 28 tackles (3.5 for loss) and 1.5 sacks in 2009 before terrorizing quarterbacks in the SEC this past season.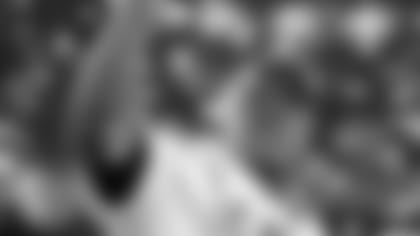 So how does he become more of a consistent player in the NFL?
"First I have to get there," he said. "Then I'm going to basically show them that what I did at Auburn, hopefully I can do the same things at this level too."
With no clear-cut No. 1 pick distinguished at this stage of the draft process, Fairley is in the discussion to be the top pick along with fellow junior teammate, quarterback Cam Newton.
But Fairley doesn't care about being the first name called. First, last, or somewhere in between, he just wants to be selected.
"I'm ready to be any pick," he said. "Any team that picks me I'll be happy with and I can't wait to get there, hopefully bring success to the team right away."
Fairley's services could be in higher demand based on the toughness and skill in which he played. Not even a shoulder separation suffered against Georgia could slow him down. Fairley played hurt the final three games of the season in wins over the No. 11, No. 19 and No. 2-ranked teams in the country.
His performance in the BCS National Championship game helped his draft status most. In the biggest game of his career, Fairley's star shined brightest: five tackles, (three for loss) and one sack.
"It probably helped out a lot," he said. "The championship game, everyone's watching, you were the only college teams playing then. I made some great plays for my team and I'm glad we came out with a 'W.'"
Also helping his cause to be the No. 1 pick, Detroit Lions defensive tackle Ndamukong Suh's winning the NFL's Defensive Rookie of the Year Award. Suh is a tremendous, one-of-a-kind player in his own right, but Fairley envisions his own disruptive play being transferable to the pro ranks.
Suh's Pro Bowl rookie campaign gave more visibility to the defensive tackle position, even if it's hardly seen in the trenches.
"It actually increased it a lot," Fairley said. "I think it helped us out a lot, him coming out last year with the impact that he had on the college game. Now all of the d-tackles are starting to make some noise."
Fairley's been making noise himself, now he's just explaining his actions in the aftermath of one of the best college seasons from a defensive tackle in recent memory.
His argument isn't long-winded by any means. Fairley was raised to play the right way.
"My mom and dad, they stay on me, they make sure I'm a down to earth kid, very respectful and humble, always say, 'yes sir' and 'no sir' to your elders," he said.
So will Fairley display the same aggressive play in the NFL?