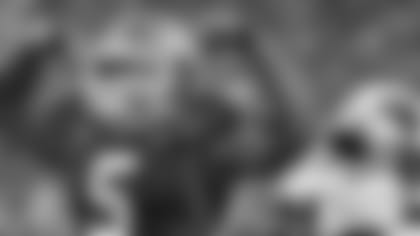 Big Ten week on 49ers.com begins with a profile on a big running back from Illinois who came from nowhere to rush for nearly 1,700 yards in 2010.**
November 15, 2010. The Illinois football team was set to play rival Northwestern at Wrigley Field in five days, and before practice, coach Ron Zook huddled his guys up to tell them what Wildcat coach Pat Fitzgerald said about the Fighting Illini.
"He called some of our guys a bunch of thugs," running back Mikel Leshoure recalled, "and (that) all of us would've gone to their school, but weren't academically eligible to do so."
That was all the fuel Leshoure needed.
There was buzz surrounding the game because of the historic venue and the fact that one of the end zones was unusable due to an encroaching brick wall. But none of that mattered to Leshoure. He had been on a tear all season, and the rivalry game coupled with Fitzgerald's comments had him completely zoned in.
For most running backs, 66 yards and a touchdown would be a good game. Leshoure had that in the first 1:17 of the contest. The 6-foot, 230-pound junior finished the afternoon with a school-record 330 rushing yards and two touchdowns.
Not bad for a guy who was virtually unknown in the world of college football just a few months earlier.
Before the 2010 season, Zook believed Jason Ford was going to be his featured back. Ford had better career numbers than Leshoure and by all accounts was more reliable and consistent in practice.
But Ford had some nagging injuries, giving Leshoure the chance to shine. Nearly 1,700 yards and 17 touchdowns later, you could say Leshoure made the most of his opportunity. That made entering the NFL Draft after his junior year an easy decision.
"I felt like I exceeded my expectations for the season as far as my stats and also my team goals," he said. "As a running back, the time is running. You've got to go when the iron is hot and I felt like this was the best time for me."
Leshoure showed up at the combine three pounds lighter than his playing weight last season, and believed that slight adjustment would help his 40-yard dash time.
But don't think because he dropped weight and ran a respectable 4.59 that Leshoure is trying to convert himself into a finesse back.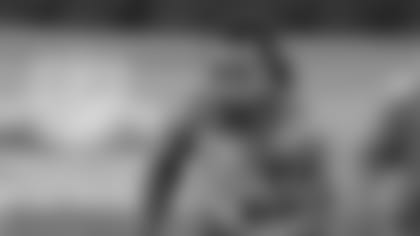 He'll run over a defender just as happily as he'll juke one.
"It depends on how that guy's looking," he said. "You can look in his eyes and that will tell you a lot. I feel like I can do either one of those and that's what makes me a different back.
"One of those guys might just have the quickness and can move, and another guy might have the power that can run him over. But I feel like I have a little bit of both."
Not only does Leshoure believe he has the perfect combination of size and speed, he also thinks he has the tools to be a complete back in the NFL. Leshoure had nearly 300 receiving yards last season and is a solid pass-blocker as well.
Scouts have taken notice too, and several draft experts have him as the second best running back in this year's class. Many of them project him to be selected early in the second round.
Leshoure has seen those mock drafts, but he respectfully disagrees.
"I definitely think I can be the No. 1 back taken," he said. "That's my goal. Everyone has their own opinion. You hear a lot of different stuff and see a lot of different things on TV. But with my versatility and the things I can bring to the table, it will show a lot of scouts and GMs that I can be their guy."
Including his 330-yard explosion against Northwestern, Leshoure ran for more than 100 yards in nine of Illinois' 13 games last season. In the process he proved his durability and consistency, just like the NFL running back whose game he enjoys most, Steven Jackson.
At 6-foot-2 and 236 pounds the Rams' Pro Bowler is slightly bigger than Leshoure, but the two have very similar running styles combining strength, speed and power. Plus, both pull off the dreadlock/goatee/mustache combo as well as anyone in, or soon to be in, the NFL.
But Leshoure would rather be compared to Jackson for his game, not his fashion sense.
"Steven Jackson, I love the way he plays," Leshoure said. "He reminds me of myself. He's a big guy but he's very versatile. He shows good hands and he shows toughness and he plays through injuries and I feel like I can do all of those things and hopefully I'll have a career like he has so far."
If he can do that, the scouts will look back and wonder why they didn't listen to Leshoure when he said he should be the first running back taken in the 2011 draft.