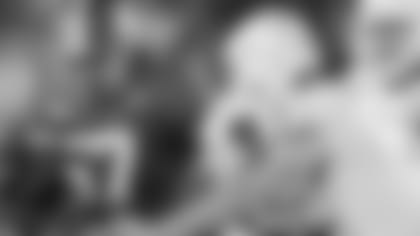 SEC Week rolls on at 49ers.com with one of Roll Tide's top prospects, a highly-skilled defensive tackle always up for big games.**One of the most endearing moments of the 2011 Scouting Combine took place when a top prospect met his idol on the set of NFL Network.
Just one day earlier, Alabama defensive tackle Marcell Dareus told reporters how he grew up idolizing Warren Sapp. It was Sapp's Super Bowl-winning game tape with the Tampa Bay Buccaneers that helped inspire Dareus to play football in the first place.
One day after his admission, the 6-foot-3, 319-pound defensive tackle prospect found himself on set with his hero seated directly to his left.
It certainly made compelling television.
Dareus only began playing football as a fifth-grader when he was summoned off a swing set to join a pickup game. The experience followed by middle school film study of Sapp, made football even more appealing.
"I started watching Sapp, what he did and I'm like, 'Why can't I do that?'' Dareus asked himself. "I pushed myself to do what he did."
The sight of the two defensive linemen probably made some envision Dareus as a younger version of Sapp, a dominant defensive player who could one day enter the Pro Football Hall of Fame.
Dareus has ways to go before he can carve out that type of career. He did however, show Sapp-like ability in three college seasons.
He most recently posted 34 tackles, 11 tackles-for-loss and 4.5 sacks in 11 games last season. As a sophomore, Dareus came up largest in the biggest game of his career. Not only did the performance put him on the map as pro scouts were concerned, it brought home a national championship at the same time.
Dareus probably wishes he played every game at the Rose Bowl, sight of the 2009 BCS National Championship.
His MVP performance against Texas proved to the entire country just how talented he was. Two of his biggest plays still stand out as some of the finest moments in Alabama's 13th National Championship.
"I played pretty hard the whole year," Dareus recalled, "but that game really put me up there where, 'OK, he made a name for himself, he left a mark in college.'
"That kind of prepared me for where I am now."
Dareus knocked Cleveland Browns quarterback Colt McCoy out of the game with a devastating tackle. He later intercepted Texas' backup quarterback on a deflected shovel pass and made it a signature play with some nifty running on his 28-yard touchdown return.
Everything you need to know about Dareus could be seen on that very play.
He recognized the Longhorns running back stopping to receive a pass, focused on the ball as it bounced off multiple players, hauled it in and displayed major athleticism on the return. Dareus broke three tackles on his way to the end zone, utilizing a stiff-arm, cut-back and a spin move for good measure.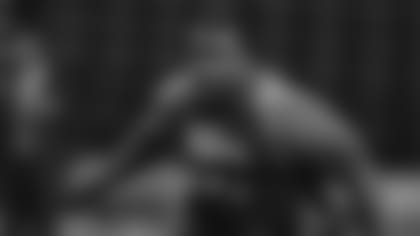 It all but took Texas out of the game and gave Alabama a large enough lead to eventually win.
Dareus' return should have signaled his abilities in the open field. His performance at the combine only solidified it. Nimble for a 300-plus pounder, Dareus showed excellent body control for a large man. It's not known if he ranks as the best defensive lineman by most teams standards, but he should at least be in that conversation.
He is among the top defensive linemen with Auburn's Nick Fairley, but Dareus matched the lighter, 297-pound lineman's athleticism. In the 40-yard dash, Dareus ran a 4.93, slower than Fairley's 4.87, but had a quicker 10-yard split 1.66 to 1.76. Dareus also out up 24 reps at the 225-pound bench press.
From now until April 28, both players will be compared in everything they do.
Dareus respects his competition's game, but feels fairly good about his own abilities.
"I can say I think I'm the most versatile d-lineman," he said.
And Dareus has plenty of motivation besides becoming the next Sapp. He left school early to better support his family. He lost his father at the age of six and lost his mother last May. She raised his five brothers and sister by herself while confined to a wheelchair.
"It will be a big benefit to help my brothers and sister to the point we can do something in life," he said. "My mom struggled with all seven of us. She did the best she could. She was the head of my house… She had to make us boys be men and learn to take care of our family and be productive in our community."
Soon enough Dareus will bring that productivity to a community near you.