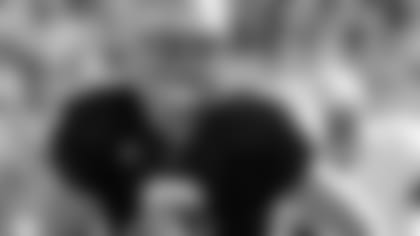 Injuries have hampered Notre Dame's top draft prospect of 2011. But when healthy, there's no stopping the Fighting Irish's well-rounded tight end.**
Considering he hasn't been as productive as other draft hopefuls at his position, Notre Dame's Kyle Rudolph is still considered by many to be the top tight end available in the 2011 NFL Draft.
Physical tools and all-around ability make the 6-foot-6, 259-pound tight end such a hot commodity.
"You don't see many (tight ends) that are able to play first down, second down and third down," Rudolph said. "That's my goal every day when I'm working. I want to be a tight end that is an all-down tight end."
But he still needs to prove he's durable enough to play every down in the pros. Rudolph started all 13 games as a freshman, but has struggled with injuries since, missing 10 games over the past two seasons.
A shoulder injury caused Rudolph to miss three games as a sophomore and a hamstring injury sidelined him for the last seven games of his junior year.
The hamstring issues lingered into the offseason where the 2009 Mackey Award semifinalist did not take part in the combine testing drills because he was still recovering from surgery. He elected to hold off until his pro day where he ran a 4.78, 40-yard dash.
When healthy, Rudolph has been quite successful on the collegiate level. He ranks fourth in school history with 90 career receptions and 1,032 receiving yards by a tight end.
Catching touchdowns is important in Rudolph's eyes, but so is all the dirty work that comes with being an extension of the offensive line. The same way he enjoys being a part of the passing game, Rudolph isn't afraid to use his big body in the run game either.
"When you make a big catch it's something that can change all of the momentum in a game," Rudolph detailed, "but at the same time if you make a big block it's something that satisfies you more than anyone can see."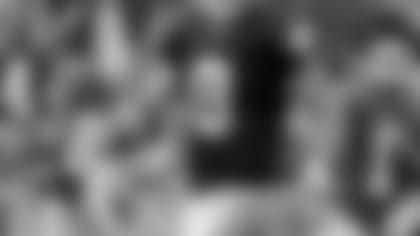 Satisfaction from football has been a constant in Rudolph's life; he's been playing the game since he was a four-year-old. And when he was a high school All-American from Ohio, Rudolph felt compelled to attend Notre Dame after visiting the famous campus.
It was a tough place for him to leave after three seasons on the football team, but after consulting with friends and family, Rudolph elected to leave school one year early.
"It just came down to being the best decision for myself and my family," he said. "It was something I thought about for a long time and got a lot of opinions."
Many suggested Rudolph enter the draft with so many experts praising him as the top player at his position. Some mock drafts have the Fighting Irish product being selected in the first round, but most can are in agreement that he'll be the first tight end selected.
And while it's not as lucrative as being the first player chosen, being the top pick at your position is still very important.
"We're out here competing but at the same time we're all here for the same reason," Rudolph pointed out. "We all want to come out and express our talents and show everybody what we can do. But at the same time it's great to get know these people. We might be on the same team. You never know."