One of the most underrated safety prospects in this year's draft comes from one of the most underrated schools in one of the nation's most underrated conferences. Go figure.
Jaiquawn Jarrett is a significant reason why Temple's football program is in a better place than it's ever been.
Because of his role in rejuvenating the program, the under-the-radar prospect from the under-the-radar school is going to be one of the top safeties chosen in the 2011 NFL Draft.
Jarrett's contributions were a major cause for the Owls winning 17 games over the past two seasons.
Before his arrival, Temple was a perennial punching bag for the Big East Conference and was eventually dropped from the conference in 2004 because of their non-competitiveness. After two years as an independent team, the Owls joined the MAC Conference before 2007 and quickly became a much improved program.
It's no coincidence Temple's revival coincided with two men being associated with the program around that time. Al Golden became Temple's head coach in 2006 and recruited Jarrett to join the team in 2007.
Both men undoubtedly left their mark.
Golden guided the Owls to back-to-back winning seasons and the third bowl appearance in school history. The turnaround prompted Golden to accept the head coaching position at the University of Miami earlier this offseason.
Jarrett, a 6-foot-0, 198-pound senior free safety, played in every game of his collegiate career. He was a three-year starter, a defensive leader and a 2010 first-team All-MAC selection.
For all his collegiate achievements, Jarrett credited his family, his faith, his coaches and his teammates.
"When you're raised by good people, it's a little easier to get by," he said.
Without so many positive influences, Jarrett would never have become the player he is today, a gifted safety who can make plays on the back end while supporting the run like a linebacker. Jarrett showcased an all-around game this past season, totaling 74 tackles, two interceptions and two pass deflections.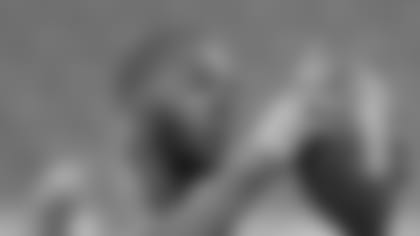 Hailing from Brooklyn, N.Y., Jarrett was relatively unknown coming out of high school, despite his standing as one of the best players in his state. But when an assistant coach from Temple visited with Jarrett's coaches at Fort Hamilton High School, they soon learned about the All-State and All-City player.
Temple was the only school to offer Jarrett a scholarship. From then on, he did his best to repay them. So when Jarrett found himself at the 2011 NFL Scouting Combine, the less-publicized player was grateful for such an opportunity.
But Jarrett had a mission during the entire lead up to the draft – to show teams he could compete with anyone. It started at the Senior Bowl, where the small school player consistently matched up well against big-school players throughout the week of practices.
"Not only did I compete but I think I stood out," Jarrett said of his time in Mobile.
He carried it over to his combine workout, where the small-school chip on his shoulder never left.
"Coming from Temple, a small school, I'm able to compete," Jarrett said with confidence. "But not only am I able to compete with the best players, but probably be one of the best players at the combine."
In Indianapolis, Jarrett ran a 4.54 in the 40-yard dash, bench pressed 225 pounds 14 times and posted a 30-inch vertical jump.
And at the podium, he reiterated how competing against perceived lesser competition was irrelevant because of how many MAC players currently are succeeding in the NFL.
"The MAC Conference might seem like a small conference but we produce some of the best players," he said.
Some draft experts have openly criticized the depth of Jarrett's position group in this year's draft class. But those doubts haven't bothered Jarrett or any of his fellow safeties.
"I don't take it personal," he said. "Eventually, this safety class is stronger than what they think and we do have a lot of talent in it."
Jarrett hopes to lead the group in changing negative opinions.
But to do it, he has to keep improving. Jarrett said working on all areas of his game is his focus.
"I need to keep improving my strength, work on my man coverage skills, backpedaling and being more fluid in my hips," he said.
Fortunately for Jarrett, there are things he does better than most safeties.
"Being able to tackle in space and being able to support the run," he said of his strengths.
Those are two things NFL teams need from the defensive backfield.