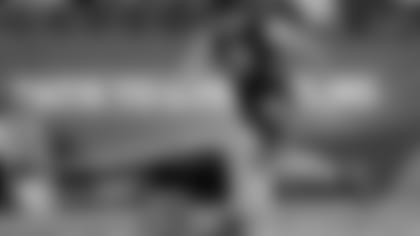 A 26-year-old draft hopeful has the maturity NFL teams crave. He can also dominate in the trenches, what's not to like?**
Danny Watkins' story could make a great movie some day.
The trailer would have to include "Hockey Night in Canada", rugby, firefighting, Northern California, Big-12 football and a lot more.
But before production begins, Watkins has to create a memorable ending to his remarkable journey.
The 6-foot-3, 310-pound Canadian lineman never envisioned becoming a NFL prospect. But through hard work, a little luck and a lot of perseverance, Watkins is now considered to be one of the best offensive line prospects in the upcoming draft.
The 26-year-old began playing football only recently at Northern California's Butte Junior College. Originally, he envisioned hockey as the sport he'd pursue. Watkins strictly played hockey and rugby in high school because, "those were the sports to play."
He never really watched or played football. Occasionally, he viewed CFL highlights airing after his beloved Vancouver Canucks games.
But along the way, Watkins realized his size (270 lbs. in the 12th grade) would be a hindrance to his hockey career. So he became a firefighter out of high school for four years at the West Kelowna Firehouse.
Watkins wanted to advance his career by earning a fire sciences degree at Butte. That's where he met football coach Jeff Jordan, who reached out to see if Watkins was interested in playing football.
"I always grew up playing competitive sports and there wasn't a hockey rink within 600 feet at Butte," Watkins said. "I figured I'd give it a try."
Watkins performed well for Butte and two years later, he became a JUCO All-American and had a scholarship offer from Baylor University.
There, he started 25 games at left tackle over the past two seasons. Watkins was an All-Big-12 performer last season largely due to his impressive 134 knockdown blocks. And because of the camaraderie Watkins shared with teammates, football became a reminder of his days in the firehouse.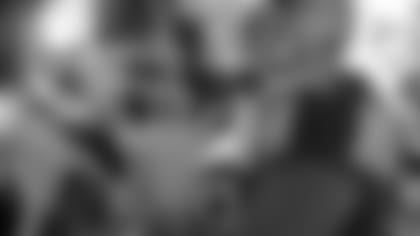 Watkins' comfort level enabled him to excel. Soon, he began to catch the eyes of NFL scouts.
Though he played tackle, Watkins was asked to slide inside at the Senior Bowl and did a nice job of adapting to the interior line positions. That solid week of play has him in consideration with the top interior lineman prospects.
Watkins enters the draft more experienced than his counterparts from a maturity standpoint and feels like that is a positive.
"I don't have arthritis so I feel pretty good," he joked at the combine. "… I'm a little more mature than the other guys. I don't think it's a negative."
The hockey training too, lends itself well to his NFL ascent. Watkins cited knee bend and flexibility as the most transferable skill he learned on the ice.
"The way you put your feet in the run game is similar to skating," he said. "Obviously moving backwards in hockey was very natural to me and in pass protection. A lot has been able to carry over to my benefit."
Watkins' association with Baylor is another advantage to his NFL journey. Several offensive linemen have come out of the program in recent years and Watkins hopes to carry on the growing trend.
Believe it or not, he could have gone pro after his 2009 season. Watkins was selected fourth overall in the 2010 CFL Draft by his hometown B.C. Lions. Instead, he came back to Baylor for his senior campaign.
It was an excellent choice.
Now it's a matter of finding out where the Watkins' movie is headed next.