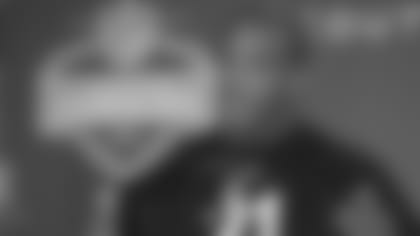 Three years of production at a major college and still, there's not much national hype from it. Miami's top defensive back wants to change that, and change it quickly.**
There have been two cornerbacks commonly talked about in the build up to the 2011 NFL Draft. Brandon Harris is not one of them.
But that's not stopping the Miami junior from feeling like he should be in the discussion with the two coveted cover specialists, LSU's Patrick Peterson and Nebraska's Prince Amukamara.
After all, Harris started 32 games over a three-year period for the Hurricanes, totaling 132 tackles, nine tackles-for-loss, four interceptions, five forced fumbles, 2.0 sacks and 28 pass breakups.
In Harris' mind, experience is what sets him apart.
"I came in as a freshman, earned a starter spot and played against a lot of big-time college players," he explained at the combine. "I'm at the point right now, my confidence is so high and I believe in myself a ton."
Now it's up to one of 32 NFL teams to feel the same. Chances are, most teams do. It's just a matter of who feels strongest about him.
The 5-foot-9, 191-pounder was so convinced he'd succeed as a shutdown corner in the NFL, he left Miami a year early. Harris consulted with his parents, but ultimately came to the conclusion it was time to move on.
"I worked my tail off ever since I was small at this game of football that I love," he explained. "It's always been my goal to play at this level. My parents were supportive and said, 'Let's go for it.'"
Harris, a 2010 second-team All-ACC performer, said he gave up one touchdown all season. It was to Notre Dame's Michael Floyd in the Sun Bowl.
Some questioned Harris' decision to leave school early after his bowl performance against the Fighting Irish. But he'd rather have you inspect his full body of work, not just one game.
"You're either going to learn from it or you're going to decrease as a player," Harris said. "I think it helped me more mentally."
While his size might be questioned in the draft lead up, not many doubt his intangibles. Harris plays much bigger than his height indicates.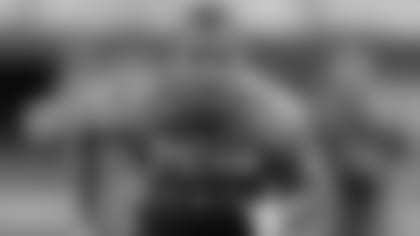 Simply put, Harris' passion for football can't be measured.
"It's not just something I do just to do," he explained. "I was born into this game. I think my love for the game and passion separates me from a lot of people."
Harris cited versatility as another factor in making him one of the top defensive backs available.
He moved all over Miami's defensive backfield, lining up inside on the slot receivers or outside against the bigger, downfield threats. And still, Harris had no reservations about fulfilling any requirement of his position. From blitzing to covering larger receivers man-to-man, he felt comfortable doing it all.
In actuality, Harris views his size as a bonus, not a hindrance.
"It helps me to come from a system like Miami where I was able to be aggressive and physical against those bigger receivers that don't expect guys my size to be able to do," he said. "I can run with the best of them."
Harris is secure in his ability to play press coverage at the line of scrimmage too. His 4.46, 40-yard dash time in Indianapolis certainly gives him that right. For Harris, battling receivers at the line with his hands helped him grow into a complete player.
"When I am able to use my footwork and put my hands on guys, that's something that guys are impressed by when they see me do that being I'm not 6-foot or 6-1."
Facing some of the top wideouts in college helped Harris tremendously, but not as much as the practice battles with senior wide receiver Leonard Hankerson.
"He's a beast of a receiver," Harris said.
Having seen a NFL-caliber wide receiver up close and in person every day, Harris will have to get ready for even better talent on the next level.
It's a challenge he embraces whole-heartedly.
"I love that competitive spirit and I'm a very competitive person," he said. "I've faced bigger receivers all of my life. I've always been considered a smaller player. But year in and year out, I've been productive at my position."