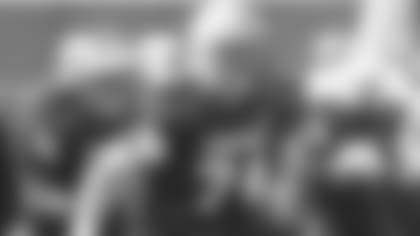 Boston College's best offensive line prospect in years has more to him than what you seen on the field.**
Anthony Castonzo doesn't fit the mold. He doesn't fall into the stereotype of a "big, dumb jock."
In fact, biochemistry came easy for the Boston College product. He had no problem with courses such as BI319: Genetics and Genomics and BI440: Molecular Biology.
It was football that caused the 6-foot-7, 311 pounder the most problems.
That's because Castonzo didn't always look like an NFL tackle. Five years ago, when he was a high school senior in Hawthorn Woods, Ill., he was about 90 pounds lighter than his weight at last month's NFL Scouting Combine. A "6-7, 220 pound drink of water," as he called himself.
As a result, Division 1 colleges didn't think he'd be able to compete on that level and he didn't receive a single scholarship offer. But even though no big-time program believed in him, Castonzo never doubted his abilities and enrolled at Fort Union Military Academy to beef up for a year.
He gained 25 pounds his first semester at the academy, and soon after signed with Boston College. By the time he left school, he was by all accounts the best tackle to ever suit up for the Eagles.
He started every game (54) from the time he arrived on campus in 2007, and finished his senior season as a third-team All-American and first-team All-ACC member.
And his brain helped as much as his brawn.
As defenses continue to become more complex, with blitzers coming from all over the field, linemen need to be able to digest what they see, make adjustments, and then make the correct block to keep their quarterback from getting crushed.
Castonzo did those so well for Boston College that some experts believe he could be the first offensive lineman selected in April's draft. And when he makes it to the next level, Castonzo doesn't see any reason why his acumen wouldn't carry over.
"I think (my intelligence) is huge because you got to be able to understand not just what you're doing on a play, but kind of how the play works out as a scheme because defenses aren't stationary," he said. "They're constantly moving around so you've got to know how you're going to react to how they're going to react. It's almost like a chess game, just trying to stay one step ahead."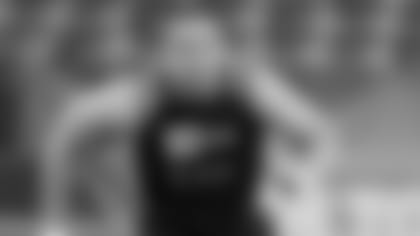 Castonzo performed well at the combine posting a 5.23-second 40-yard dash, a 29.5-inch vertical and a 7.25-second 3-cone drill, numbers that only solidified his position as a first-round talent.
Still, he's not satisfied. Castonzo is a perfectionist and is consumed with getting better at his trade.
"I eventually want to be the best. I feel like no matter how good I am I can always be better," he said. "That's just something I've always done. I've always been in my bedroom doing kick steps, in the hallway doing kick steps, constantly thinking about the game. I think that's what sets me apart, almost an obsession with being the best."
Castonzo also helped his draft stock two weeks prior at the Senior Bowl. He had never played guard in his life, but when the coaching staff asked him to line up at the unfamiliar position he didn't hesitate.
Although the temporary position switch exposed some weaknesses, his willingness to make the change showed NFL scouts, coaches and executives Castonzo is willing to do whatever it takes.
"I did it because I was asked to do it," he said of playing guard. "I thought I was going to be real awkward there and I actually kind of surprised myself and felt better than I thought I would. I feel like it's just another thing I can do. It's a little more versatility."
Five years after he was too small for Division 1 football, the biggest knock on Coastonzo is still his size. An ideal left tackle weighs a little more than he does now, but Castonzo has gained weight the right way – slow and steady over a period of time – and he is confident that the trend will continue.
Along with questions about his size, teams at the combine surely asked Castonzo why he put in the work as a biochemistry major when his aspiration was to make it to the NFL. He was prepared for that.
Castonzo knows he can't play football forever, and when his playing days are over he plans on going back to school to earn a Master's and possibly a PH.D.
But until then, he only has one focus.
"Football is something I love, so I pour everything I have into it."
Smart answer from a smart guy.