In the final days leading up to this weekend's draft, 49ers.com will bring you reflections from last year's draft class. In this entry, enjoy hearing from three of our fourth-round draft picks from 2007!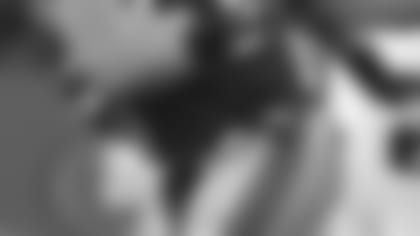 Linebacker Jay Moore**
On the first day of the Draft, I got up and went to play golf. I'm a huge golfer and I love to play and I knew I wasn't going to get drafted in the first round, which takes forever. So, we went out and played 18 holes of golf and I got home towards the middle to end of the second round and just hung out. I was really expecting to go the first day but I didn't which was kind of a bummer. It was a tough night of sleep but it happened real early, around 10 am the next morning when I got the call from the 49ers. All of my family came over to my parent's house and we partied a little bit, hung out, enjoyed it and I just soaked it all in.
I had a few times where I thought maybe something was going to happen on that first day though. I received a call from the Falcons when I was out golfing and they said be aware and all of that stuff. I also got a call from Arizona late in the second, early third round maybe and I saw the area code so I was thinking it was the Cardinals because I could see they were coming up to pick. It was some random financial guy, and I gave the phone to someone else because I was about to go off. That was definitely frustrating.
It was a little disappointing because throughout the process my agent was saying 90% I'd go in the first day, 10% that I'd go in the second. My agent told me if was the second day, it would happen early for me and it did. You can't let that bug you or be bitter about it though. There are a lot of guys who are 4th, 5th, 6th, or even free agent players who are all all-Pros so I'm just going to make the most of it and do what I can.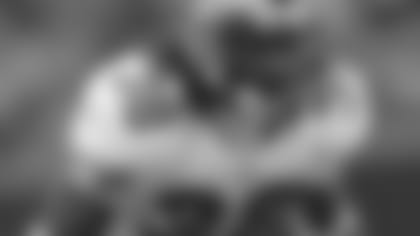 Safety Dashon Goldson
**
I was at home with my family in Carson for the draft weekend. On Saturday, I had a couple of friends who came over and watched the draft with me. On Sunday, I was laying in bed watching the draft for a minute before I got tired of watching it and seeing all of these names pass by and wondering when my name was going to come up. I started watching other shows and my dad ran in my room with the phone. It was the 49ers and they asked me if I was watching the draft, so I turned back real quick and said yes and then they told me they were getting ready to pick me.
My agent was telling me possibly first day in the third, but probably the fourth and that's where I got picked up. Everyone in my family was excited because it's still in my backyard, just a five hour drive and an hour flight so I think they were excited about me being so close. I liked the tradition out here and loved the fact that I'd get to play in California so it was great news.
I'm not the type to jump around, but I was excited. I tend to hold my emotions in, but I was just ready to come out here, have the draft over and get in and do what I had to do.
I don't think any of it really sunk in until I walked out of that tunnel the first preseason game. That's when it really all sunk in and I was like wow, this is where I'm at.
Defensive Tackle Joe Cohen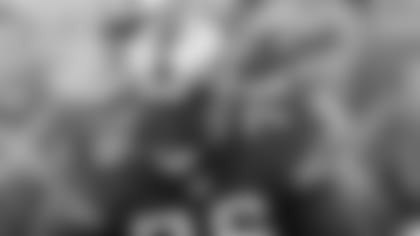 Coming off a national championship, I had great teammates and great players around me and I didn't really know what to expect. I realized during the process that people didn't know all that much about me just because I had so many great players around me with the team I was on - Ray McDonald, Jarvis Moss, Reggie Nelson, Chris Leek, Dallas Baker - payers like that. I wouldn't say I was overlooked, but just that there was so much talent coming out of my school that you didn't maybe hear that much about me. I was thinking free agent, but after the bowl games and the Combine I was hearing 3rd to 5th, and so it got better as time progressed.
Either way I was just going to go get it. Whenever I stepped on the field I already knew what time it was. I was just going to go work my butt off for a position.
It was kind of funny because draft day came and Atlanta was calling and I was thinking, that's cool, the Falcons. They kept calling me and saying I was coming up soon but they never made that call to actually say we picked you up. Ray went 3rd round to the 49ers and then I saw that Marcus Thomas ended up on the same team as Jarvis so I promise exactly what I said was "let me and Ray be on the same team and I'll be happy," and that's how it turned out. When I got picked up we had a little conversation congratulating each other.
It was kind of nerve wracking up that point and I was going crazy but my mom and pops settled me down and told me everything would work out for the best. I spent the day with my brothers who kept me laughing, and my whole family was just great for me to be around because they always give me strength and courage. It made it easier and eventually we got to enjoy the moment together.