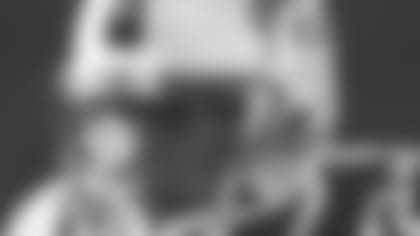 Cornerback Nate Clements and wide receiver Darrell Jackson have been trading off this season with columns each week that preview the upcoming opponent. Since the 49ers are on a bye, the pair joined together this week for a TV 49 segment where they shared a larger perspective of the entire NFL, and chimed in with some key picks. Check out the TV49 segment, found in our multimedia page, and enjoy some tidbits below.
DJack: So what did you think of your former team blowing it against the Cowboys on Monday Night Football?
Clements: I was at the house watching the Monday night game and my boys had me amped up and it ended up being a tough game. The defense balled out, five interceptions and a forced fumble, and scored twice on defense. They also took a kickoff return to the house, so the loss was tough on them and it was a heartbreaker. It was the first Monday night they had had in 13 years so it was an emotional night for the fans, the players and the organization and to lose at the end was very tough. They'll rebound, regroup and get ready for the upcoming week. But what about your old team getting shut out by Pittsburgh?
DJack: Any time a team goes on the road and plays a tough opponent early, the road team usually loses but I thought they would have done much better than what they did considering the way they handled us at home. You've got to give it up to Pittsburgh, they are a strong team and a tough defense, but to hold Seattle to no points was shocking to me. I know how well prepared and how well coached that Seattle team is, so it was disappointing to see. Now, on to who is hot right now?
Clements: New England is basically the team to beat right now. They are hitting on all cylinders. They are hot on offense, tough on defense, and special teams is putting up points. What about for you?
DJack: Yeah, New England is boiling hot and they can't stop Randy Moss. They said he had nothing in his tank, but his tank must be pretty large. But, I think Brett Favre is doing a miraculous job with Green Bay. They were saying it was going to be a down year for them, but he's showing he still has things left. Favre and that whole team are making some believers out of people this year. Now on to our picks. Arizona versus Carolina at Arizona, who do you got?
Clements: I'm going to go with Carolina, and Steve Smith. I think this is going to be the week where that Carolina defense is going to get it together and really go out and have a great game. DJack: I'm staying in conference with this one. I think the Arizona defense is playing strong. They are playing real hard, physical football and their receivers have really picked it up even without Anquan Boldin playing. EJ is running well and Kurt Warner is looking solid, so I think they've got what it takes to pull this one out. Next up, Seattle versus Saints? This is going to be pretty interesting. I know the Saints haven't really put it all together and this might be one game they can get it together. Seattle just lost their fullback to retirement and Branch is out a few games. New Orleans is hungry and looking for a win and I think they may pull it out.
Clements: I disagree. I'm going with Seattle, staying in conference. They are at home and I think the head coach is going to have them back on all cylinders and that their defense will get back on track after that Pittsburgh game. Rams and Baltimore?
DJack: I'm going to go with St. Louis. I think they are going to finally pull off their first win, Torry Holt and Isaac Bruce will get it done, even without Steven Jackson. I think they'll get their first win on the road against a very good defense.
Clements: I disagree. The offense gets the glory but the defense wins games. They are playing at home in Baltimore and their defense is playing really well. I just don't see St. Louis having enough power right now – they've got a lot of injuries so I'm going with Baltimore's defense. Okay, and one that is out of conference, the game everyone is talking about in undefeated New England against Dallas?
DJack: The way Dallas came back the other night from five interceptions and six turnovers total was pretty impressive, but I've got to go with New England. In all phases, they are rock solid right now. Clements: You got it, I'm going with New England. You give up that many turnovers to that team and it's over. They won't be able to come back from that. I think this past weekend Buffalo showed that Dallas has some kinks in their armor and I'm sure the Patriots have been looking at that game and finding some weaknesses they can exploit. And one final one, our next opponent, the New York Giants against the Atlanta Falcons? DJack: Of course I'm going to take the Giants. No Vick, no Atlanta. I think Vick makes it all go there. I know they've got some good players there still, but they don't have a great quarterback anymore and they are getting shut down.
Clements: Yeah, that Giants defense tied a record with 12 sacks so they are playing stout. It all starts up front and I think the Giants have a better offensive and defensive line than Atlanta so I'm going with the Giants. Atlanta's offensive line is banged up right now, so it might be a long day for them against those pass rushers.