Anthony Dixon has had a successful preseason thus far, leading the NFL in carries, rushing yards and home runs.
Home runs? Well, that's what he likes to call them.
With Pro Bowl running back Frank Gore resting the opening two preseason games, the rookie has been a solid pinch-hitter for the 49ers.
In fact, the sixth-round pick knows he leads the NFL in preseason yards (151), carries (41) and is tied for the league lead in touchdowns (2) because he's discussed the topic with his brothers Rashun and Deshun, who are playing in the Oakland Athletics and Tampa Bay Rays minor league systems respectively.
Dixon, 22, can't compare statistics to the sport that his teenage brothers play, but that doesn't stop him from trying.
"We've been competing for as long as I can remember," Dixon said. "I told them when I score two touchdowns it's like hitting two home runs. So they each owe me two home runs."
Dixon's touchdowns, a five yarder against Indianapolis and a four-yard run against Minnesota last week, showcased the unique combination of power and speed the 6-foot-1, 233-pound running back possesses. In both instances, Dixon had to utilize perimeter speed to get around defenders on his way to the end zone.
To date, the coaching staff has been pleased with his progress in all areas of playing the position, pass-blocking included. But after his performance against the Vikings, one of the league's top rush defenses, Dixon didn't feel he provided enough pop in the lineup. In carrying the ball 20 times for 51 yards, Dixon saw plenty of room for improvement when reviewing the game tape.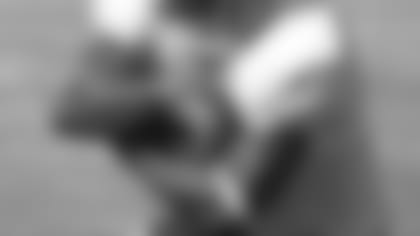 "I think I was a little too impatient. I didn't want to take the two to three-yard gain early on. I think after going through the film, I'll be able to read defenses way better. Our line is doing a great job, so as long as I get behind those big boys I'll be alright."
The coaches haven't determined whether Gore or Brian Westbrook will suit up this Saturday night against the Oakland Raiders, but no matter who carries the football, the emphasis on a successful ground attack will be the same.
"We didn't do a good enough job of running the ball against the Vikings," tight end Delanie Walker said. "But we want to establish the run and let teams know that we can run the ball. Our passing threat is good, but for it to really open up, we must run the ball."
Dixon said his success on the ground will come down to being patient and continuing to practice proper techniques.
Playing time for all starters have yet to be determined for Saturday's preseason meeting with Oakland, but last season's first-team offense played into the third quarter in the third preseason game against the Dallas Cowboys.
If the 49ers stick to last year's script, the players won't mind the extra snaps in the preseason.
"We've been playing for a series or two, but it's not so bad if we play a little longer and see where our conditioning is at," Walker said. "We won't open the playbook for the Raiders though; we'll give them our basic plays and go from there."
Walker added that playing into the third quarter would help the first-team offense and defense go over halftime adjustments.
If that's the case, and Gore or Westbrook lines up in the backfield, Dixon will have to be ready to provide some late-inning heroics.
Rivalry RenewedAdmittedly, many of the 49ers aren't looking at Saturday's contest as a rivalry game. When the two teams meet in the regular season, that's when it will be considered as such.
But for players in the locker room with local ties, like rookie wide receiver Kevin Jurovich, the game is viewed just a little differently.
"It'll be fun to play in the game. It's a huge rivalry that goes back a lot of years and I'm just excited to be a part of it," the Santa Clara native said. "But at the end of the day, it's just football. When the whistle blows, you're not concerned with whom you're playing. You're playing an opponent and it's about knowing your assignment and executing the plays."
For a veteran's take on the game, linebacker Takeo Spikes just wants to put on a show – rivalry or not.
"You always want to put your best effort out there. I live by the creed that you always want to leave a good first impression because you never know who's watching you for the first time."