The 49ers would like to make it seven-straight wins over the Detroit Lions when the teams meet for the second consecutive season in what will be the last game played at Candlestick Park in 2009.
Last year, the 49ers used a balanced offensive attack to score four touchdowns against the visiting Lions, en route to a 31-13 victory. Detroit went on to lose its next 14 games, becoming the first NFL team to lose all 16 regular season contests.
The 49ers opponent this Sunday however, has become quite a different team.
First-year head coach Jim Schwartz and the rest of the Lions brain-trust made a crucial decision in year one by drafting quarterback Matthew Stafford with the No. 1 overall pick in the 2009 NFL Draft.
Stafford has had his moments of brilliance this season, but has also played like a rookie at times. Unfortunately for Detroit, Stafford's growth has been hampered by a separated shoulder that has caused him to sit out the Lions last two games.
Schwartz would not name a starter earlier in the week, but said he would name one by Wednesday. If Stafford is unable to play, Schwartz will have to decide between veteran signal caller Daunte Culpepper, or third-stringer Drew Stanton. Both Culpepper and Stanton saw action last week against the Arizona Cardinals, with the third-stringer relieving the backup because of ineffective play.
Stanton rallied the Lions back from a 17-point deficit to even the score, but ultimately came up short against the defending NFC champs.
Whoever Schwartz names as the starter will benefit from the play of running back Maurice Morris, who played well against the Cardinals for an injured Kevin Smith. Morris rushed for 126 yards on 17 carries, which included Detroit's longest touchdown run in four seasons, a 64-yarder. Prior to being placed on injured reserve with a knee injury, Smith, the Lions starting running back carried 217 times for 747 yards with four touchdowns.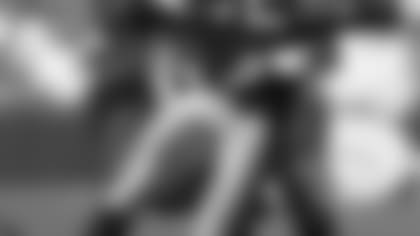 Detroit's stability on offense comes from its one-two punch at the wide receiver position. Former first-round pick Calvin Johnson remains as one of the league's best young talents and former 49ers wideout Bryant Johnson has been a great compliment. Calvin leads the teams with 54 catches for 802 yards and four touchdown catches. Bryant has 29 catches for 357 yards and two touchdowns. Rookie tight end Brandon Pettigrew (30 catches for 346 yards, two touchdowns) and slot receiver Dennis Northcutt (34 catches for 350 yards, one touchdown) are other popular targets in the Lions passing game.
The Lions made a personnel move at halftime of the Cardinals game, when Schwartz benched starting right tackle Gosder Cherilus in favor of veteran Jon Jansen. Cherilus committed a number of penalties (multiple false-starts and holding infractions), causing him to be out of action for the game's final 30 minutes. It remains to be seen whether or not Cherilus, a former first-round pick in '08, will stay in the starting lineup this Sunday.
Louis Delmas… get used to hearing that name.
The Lions second-round pick in this past draft has quickly become a playmaker in Detroit's secondary.
Last week, he stepped in front of a Kurt Warner pass and returned it 100 yards for a touchdown. In just one season, Delmas has flashed coverage skills and a propensity for hitting. He's second on the team in tackles with 82 stops and is tied for the team lead with two interceptions.
Along with Delmas, Detroit added a lot of well-known names to the defense. So far, the results have not fully translated as the group ranks dead-last against the pass out of all 32 NFL teams and 24th against the run.
Veteran names like Larry Foote (linebacker), Julian Peterson (outside linebacker), and Philip Buchanon (cornerback) to name a few, have been inserted into the lineup to give the group more experience. With the additions to the unit, the Lions have won two more games than a year before with two games left on their schedule.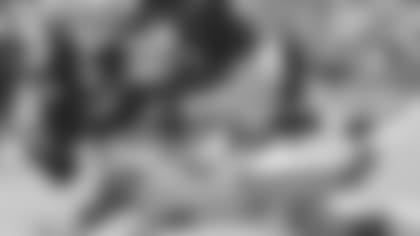 Foote, a former University of Michigan product, returned home to sign with the Lions after seven seasons and two Super Bowl rings with the Pittsburgh Steelers. He leads the team with 99 tackles and also has nine tackles-for-loss. Foote, along with outside linebacker Ernie Sims will have to contain 49ers running back Frank Gore, who rushed for 130 yards on 27 carries when the teams met last year.
Peterson, a former 49ers 'backer from '00-'05, returns to Candlestick leading his third NFL team with 4.5 sacks. He shares the lead with second-year defensive end Cliff Avril.
As for Buchanon, he has yet to intercept a pass this season. But the eight-year pro has registered 42 tackles, including a sack. Detroit's other cornerback, William James, is tied with Delmas with two interceptions.
Against an up-and-coming ballclub, with players looking to prove themselves, the 49ers will have quite the challenge on Sunday. And if nothing else, a great stress reliever for coming up short in making postseason play.