Heading into this Sunday's road matchup against the Houston Texans, there's a major question on everyone's mind: was the poor defensive performance against the Atlanta Falcons out of character for the 49ers defensive unit or simply an aberration from what should be expected?
If the latter is true, the 49ers are going to have to reestablish their play from earlier in the season against the league's eighth best offense.  
Houston's offense moves largely through the air and often between the combination of quarterback Matt Schaub and receiver Andre Johnson. The two have connected for four of Schaub's league leading 14 touchdown passes. Schaub is second in the league in passing yardage and distributes the ball well enough to other receivers making Houston's passing attack the third best in the league.
The challenge of restoring their early season play is not lost on head coach Mike Singletary.
"We face a great challenge," Singletary said. "They're certainly a team that is playing with confidence on the offensive side of the ball. The quarterback is playing well, Matt Schaub. The wideout, No. 80, [Andre] Johnson, is playing well. The running back is playing well. We're going to have our hands full making sure that we contain those guys."
The best way for the 49ers to do that is by avoiding explosive plays that equate to large gains. That should be goal No. 1, if the unit intends on containing Johnson and rebranding themselves as a top defense.
Defensive coordinator Greg Manusky has had plenty of time to contemplate this task over the team's bye week.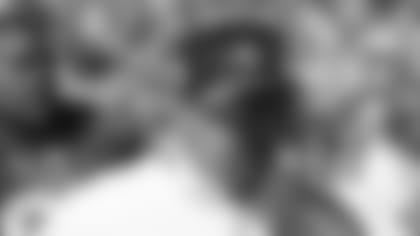 "We don't want those big plays to happen," Manusky said. "We'll change up a little bit and do some different things to take care of Andre. [The big play] does happen in the league. You have to overcome it and learn from your mistakes and from the good things you do as well."
Manusky plans to use a combination of cornerbacks Nate Clements, Dre' Bly, and Shawntae Spencer in an attempt to coral Johnson.
One way the 49ers can look to stall Houston's aerial attack is by adding to their streak of seven consecutive games with at least one interception, which is currently tops in the league. Through five games, the 49ers have intercepted opposing quarterbacks six times and Clements, Bly, and Spencer are each responsible for one a piece.
Clements' interception came in week one of the season when he was forced to stop another big play receiver in Larry Fitzgerald.
"If you look at their stature, they probably have similar size and weight," Clements said comparing Fitzgerald to Johnson. "Fitzgerald likes to isolate you for the jump ball… Johnson can flat out run. He has good hands as well. He's a very good route runner too."
Manusky does not want his corners left with the daunting task all by their selves. The 49ers success for causing turnovers so far this season has also been the result of their pass rush.  
"As long as we get hits on him, that's what we like," Manusky explained. "Those hits usually lead to turnovers, picks, or sacks."
For all of the attention aimed at stopping Houston's passing offense, the Texans 30th ranked rushing offense gets looked over. The 49ers coaching staff have made a point to note the level of talent getting overshadowed on Houston's offense.
"Sometimes teams come in and they have different game plans against different defenses," Manusky explained. "A year ago they ran the ball pretty well. They still have had success at running the ball. They've been looking pretty good on tape when they have run the ball."
Linebacker Takeo Spikes was unfamiliar with the Texans running back Steve Slaton prior to watching him on tape, but stresses that the 5-9 tailback brings a lot of versatility to his running style.
"He's a good running back," Spikes said. "I think he's explosive. I didn't know that about him until looking at the tapes. But, he's a guy who can get from point A to point B, but also stop and start. His ability to come to a complete stop and then accelerate is one of his greatest assets."
Manusky adds that if Houston struggles to use Slaton as a runner, they'll find other ways to get him the ball.
"Last week against Cincinnati they threw him a couple of screens on the outside and were pretty effective in there. He has some good speed. He's got good vision and he can hit the hole pretty fast. We've got to make sure we bottle him up."
One person typically responsible on keeping an eye on the running back is strong safety Michael Lewis.
Lewis' status for the game Sunday is uncertain as he is battling back from a third head injury suffered this year.
"We are just going to take it one day at a time," Singletary said. "He is doing fine, seems to be doing great. But at the same time, when you are talking concussion, or any kind of an injury, we are going to make sure we stay in touch with the doctors and trainers, making sure that we are all staying on the same page and doing what's best for that individual."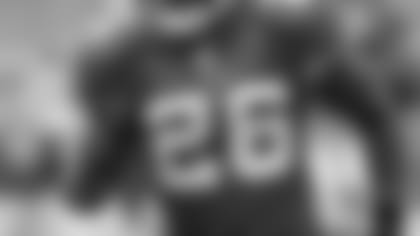 If he is out, it will be safety Mark Roman taking his place. Roman was the starting free safety for the 49ers last season, a position occupied by Dashon Goldson this year.
"I have a lot of confidence in either one of those guys," Goldson said on what changes if Roman or Lewis starts Sunday. "They would both be starters anywhere in this league. I'm comfortable lining up next to either one of them. I know they're going to make plays and communicate back there.
Confidence was not lost along with the defeat given by the Falcons two weeks ago. And it's that same confidence the defense will look to carry into the contest with the Texans on Sunday.
"I don't think we lost our confidence at all," cornerback Tarell Brown said. "At the end of the day, we're a great team. We feel like we have a lot of great players on this team. We're capable of doing a lot of amazing things. We just have to get back to square one."