The 49ers defense isn't quite sure who they'll see this Sunday.
Yes they know they're facing the Oakland Raiders, but they also know they're facing a team with uncertainty at two of the most prominent offensive positions. The 49ers don't know for sure which quarterback and running back they'll be lined up against.
Bruce Gradkowski had secured Oakland's starting quarterback position, but he injured his right shoulder in last week's win over the Chargers and is yet to practice this week. Darren McFadden was Oakland's starting running back the first four games of the season, but he missed Week 5 with a hamstring injury.
However, it's not like the 49ers haven't seen all of the Raiders options, the teams play every year in the preseason and are familiar with each other.
So the 49ers aren't preparing for the unknown. And as Dashon Goldson said, regardless of who is plays for Oakland, the defense will be okay as long as it takes care of its business.
"We have to do what we do no matter who they have in there," the 49ers fourth-year safety said. "We need to make tackles, stick to our assignments and make plays when we get the opportunities. If we can do all that we'll be fine.
"Plus, we've seen these guys before so we know what to expect."
So even though the 49ers believe they will be successful by simply playing assignment-sound football, they've still been studying multiple players on the Raiders depth chart.
Defensive coordinator Greg Manusky said the 49ers have been preparing to face Jason Campbell, Gradkowski's backup, because it appears as if he will be under center this week. Even though the Raiders announced Gradkowski will start if healthy, all reports have said it appears as if he will not be ready to play by Sunday.
Campbell was Oakland's starter when the two teams played in Week 3 this preseason, and he completed 6 of 8 passes before a Travis La Boy sack sidelined him for the rest of the night. Gradkowski entered the game and went 14-for-22 with 202 yards and two touchdowns.
Linebacker Takeo Spikes said there aren't a ton of differences between the two quarterbacks, but each has their own tendencies and strengths on the football field.
"They're fairly similar players," Spikes said. "But when I look at Gradkowski, he is more of a timing guy who can thread the needle... Campbell, he is a home-run guy who can throw it deep and stretch the defense."
As far as the running backs are concerned, the 49ers are preparing to face both members of Oakland's two-headed rushing attack.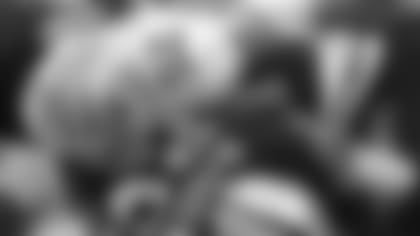 It appears as if McFadden will be ready to play this week after practicing Wednesday and Thursday, and Michael Bush has been productive in McFadden's absence.
As dangerous as these two backs are separately, they work even better in a tandem because their contrasting styles work well together. McFadden is the speedster and Bush is the bruiser.
The 49ers know this, and they know how to deal with the dissimilarities. It all goes back to playing assignment-sound football.
"Those guys complement each other perfectly," Spikes said. "But we just have to understand what each of them can do and then recognize which one is in the game.
"We'll be ready either way."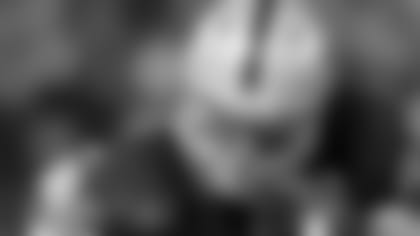 Unlike Oakland's starting quarterback and running back situations, the 49ers know which tight end they'll have to cover on Sunday.
Goldson said Zach Miller is one of the "more underrated tight ends in the game," and he knows how much of a challenge covering Miller will be this weekend.
"I think a lot of people go into the game underestimating him, but we're not going to make that mistake," Goldson said. "He has good hands, he's a big-bodied guy and he finds ways to get open."
Goldson added that Miller seems to have a better connection with Gradkowski than with Campbell, but regardless of who is talking the snaps, he said, Miller is always a threat.
Running on firstThe 49ers ran the ball eight times on first down last week, and offensive coordinator Mike Johnson said there would be a "better mixture" of first-down runs and passes this week.
Still though, Johnson noted that six of those eight runs were efficient, which by his definition means they went for at least four yards. And regardless of what type of play they run on first down, all Johnson cares about is staying out of third-and-long situations.
"Our deal is to make sure that we're in third-and-short, and put ourselves into manageable third-down situations," he said. "There needs to be a better mixture of run-pass, but the bottom line is to be efficient on first down."