They say defense wins championships... It wins preseason games too.
The 49ers used a stellar defensive performance to pick up their first win of 2009, with a 17-16 victory over the visiting Denver Broncos Friday night at Candlestick Park. Three interceptions by the defense and two impressive debuts by rookie running backs highlighted the 49ers victory.
"I think our guys did a pretty decent job being where they needed to be," head coach Mike Singletary said of his secondary after the game. "(Kyle) Orton is a better quarterback than a lot of people think he is. He's very solid, very consistent. Our defensive backs did a very decent job."
Cornerbacks Nate Clements and Dre' Bly along with safety Reggie Smith all picked off Broncos starting quarterback Kyle Orton in the first half. Smith also picked off Chris Simms in the back of the end zone to preserve the game after the Broncos scored a late fourth quarter touchdown to bring them within a point of the 49ers.
The 49ers offense also had a successful opening night thanks to the play of Glen Coffee and Kory Sheets. With Frank Gore resting up for the regular season, the duo combined for 67 and 51 yards respectively.
"I'm always hungry for more, but I felt like I did ok," Coffee said. "I feel like there are a lot of things I need to work on. But for a first game, I did alright. I don't feel necessarily happy, I just have to build on it and keep working for the next game."
Coffee rushed for all of his yards in the first half and picked up 23 yards on five carries on the team's very first drive of the game. Although the drive stalled when he was stopped on third-down and three from inside Denver's 20-yard line, Coffee helped setup Alex Romero's 38-yard field goal.
The first drive was the only drive Shaun Hill would see action in, but it elapsed seven minutes off the clock.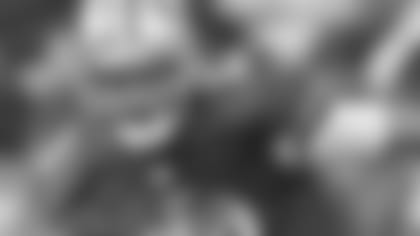 Hill finished the night 2-of-2 for 41 yards with a passer rating of 118.8 Afterwards, Hill was upset with himself for being sacked on a first and ten from the Denver 26-yard line.
"That last sack kind of hurt us," Hill said. "That was completely on me. The offensive line did a great job out there. So I'd like to have that play back and I feel like we could have gotten seven out of that."
Denver's first possession of the game ended in the end zone, when Clements picked off Orton's pass intended for tight end Daniel Graham. When the 49ers offense returned on the field, Alex Smith was under center. He stayed in the game for the remainder of the first half and finished the game 5-for-7 with 33 yards and a 3-yard touchdown pass to fullback Brit Miller in the second quarter that put the 49ers up 9-7. Romero missed the extra point.
"It's great to be out there playing in a game again, not watching. That was nice," Smith said. "The preseason is about us, and it's about us doing our job and going out there executing and getting better. You've got to learn from it. There are a few plays out there that I'd like to have again, but you've got to get better and not let them happen again."
Although Smith played in a few more series' than Hill, Singletary thought the playing time was equal between the two competitors for the team's starting quarterback position.
"(Shaun) He got down the field, we got to see what we wanted to see there," Singletary said. "Smith had shorter series' so we just kept it going with Alex.  It was a fair evaluation with the plays they got."
In the second half, both Damon Huard and Nate Davis saw action under center. Huard accounted for the 49ers only points of the second half when he found a wide-open Miller in the right flat. The undrafted fullback took the pass 40 yards down the right sideline for an easy touchdown, putting the 49ers up 15-10. Huard capped the drive off with a two-point conversion attempt by finding rookie tight end Bear Pascoe in the back of the end zone.
After the game, Singletary was asked point-blank, "Who is Brit Miller?"
Singletary quickly responded: "He' just a guy who is going to give you all he has. He continues to work his tail off."
Denver added a field goal to start the fourth quarter, putting them in position to make one last attempt to win the game. But Davis' first series of the game ended in a three-and-out. With the ball back on their side, Simms led the Broncos on a three-play drive that ended in a 53-yard touchdown pass to Kenny McKinley who got past rookie cornerback Jahi Word-Daniels.
Instead of going for the game-tying extra point, Broncos head coach Josh McDaniels elected to try a two-point conversion with two minutes left in the game. Simms tried to make a throw in the back of the end zone, but Reggie Smith came up with the ball to seal the victory.