Greg Manusky got his wish on Friday – two new pupils added to the defensive coordinator's already stout 3-4 defense.
USC safety Taylor Mays and Penn State linebacker Navorro Bowman are the latest players added to Manusky's unit, both selected in day two of the 2010 NFL Draft.
"He was excited, he was very excited" head coach Mike Singletary said of Manusky's reaction to Friday's picks. "The whole defensive staff was excited about it."
Seventeen selections into the second round, Mays was snatched off the board with the 49ers No. 49 overall pick.
The 49ers selected Bowman later in the third round after they traded their No. 79 overall pick to the San Diego Chargers in exchange for a third-round pick (No. 91 overall) and sixth-round pick (No. 173 overall) in 2010, plus a fourth-round pick in 2011.
Both players slid further in the draft than they expected, but Mays in particular sounded determined to make opposing GM's wish they had picked him sooner.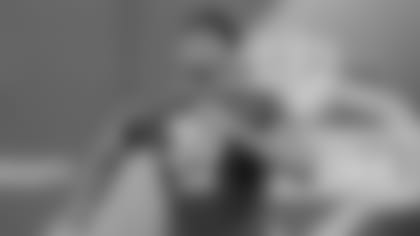 "I feel like I have the biggest chip on my shoulder of anybody in the draft, but I felt like that before the draft," Mays said in a conference call. "I think it's just a little more amplified. I'm so happy to just be on the San Francisco 49ers. It's not just a chip to prove people wrong; it's a chip to show what I can do."
Singletary knows the feeling; he begrudgingly was picked in the second round of the 1981 NFL Draft. But even after the disappointment, Singletary went on to prove the doubters wrong and had a Hall of Fame career.
Mays would like nothing more than to follow in those footsteps. Having the support of the 49ers organization is already helping push him that way.
"I already know what I can do with myself. I'm not worried about getting back at anybody. I'm just worried about showing what I can do and obviously the San Francisco 49ers believed in that," Mays said. "That's all the confidence that I need, that they believed in me and I can take care of the rest."
The three-time All-American and Seattle native, was pleased to have the opportunity to play with 49ers safety Dashon Goldson. Mays followed Goldson's career at the University of Washington, and looks forward to now being teammates.
"I think he's a safety that is so underrated," Mays said. "He's a supreme athlete and he's really shown it in especially this last year. I know what I bring is just physical dominance and a physical attitude. That's a defense that they already play. Being teamed up with guys like Dashon and [linebacker] Takeo [Spikes] and [linebacker] Joe Staley, those are the guys that bring the wood in. I think that's what I do best and I'm going to show them that I can bring it for them."
Like Mays, Bowman intends on making the 49ers pleased with their selection.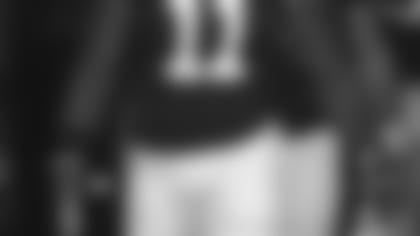 He also aims to impress Singletary. Not an easy task, especially for a young linebacker.
"I know that he's a coach that really instills dedication, hard work and discipline," Bowman said. "I'm glad to have a coach like that at this level. A lot goes on and you lose that type of coaching. I'm glad to have this type of opportunity to play for Coach Singletary."
In a similar fashion, Singletary was eager to get to work with one of the latest prospects from "Linebacker U."
"When you look at this kid on film, a lot of things jump out at you. He's always going to the football, uses his hands very well and does not spend a lot of time getting locked on linemen and tussling with those guys," Singletary said.
Bowman's role will be as a backup at both inside linebacker positions within the 49ers defense. He'll also help out on special teams, according to Singletary.
But based on what he's seen on film, Singletary is pleased to have selected a talented linebacker.
"It's always a little more personal when it's a linebacker, because you know it," Singletary said. "You know it more than you know anything else, so it's always going to be near and dear to your heart when you've done it for so long. You just know it when you see it. When I saw this kid, it's easy to get excited about."
The NFL Draft will resume Saturday morning at 7 a.m. PT, stay tuned for more updates on 49ers.com!