They accomplished their goal, but there's plenty of work to be done. They haven't lost sight of that fact – not for a single moment.
For Anthony Davis and Mike Iupati, becoming starting offensive linemen for the San Francisco 49ers was a welcomed challenge, one that consumed them ever since they were selected 11th and 17th overall in the 2010 NFL Draft.
Thankfully for the two, they have coaches, veterans, and each other to help maximize their potential.
"We talk a lot," Iupati said of Davis. "We talk about winning our battles and where need to get better."
As roommates in the team hotel during training camp, they spend about 90 minutes each night quizzing each other on the 49ers playbook.
The two have formed a close bond despite only truly knowing each other for the past four months.
"We do whatever we can to make sure we have everything down," Davis said. "We've gotten close."
Davis, 20, and Iupati, 23, didn't just bond because of two-a-days or because they spent time as roommates. They spent the month prior to camp working out at team headquarters nearly every day with the goal of starting in mind. They watched countless hours of film and immersed themselves in their first NFL playbook, even if it meant sacrificing time with friends and family.
"It can be draining, but you have to be mentally and physically tough to play professional football," Iupati said. "Here, you have to keep working."
That preparation has carried over to the field in a short amount of time.
In two 49ers preseason contests, both 300-plus pounders have received significant playing time, lasting into the third quarter. Each demonstrated to their teammates that they can make a difference in their first year playing professional football. And that wasn't just due to success against backups; Davis and Iupati proved they can play against some of the best defensive linemen in the NFL.
"There's a lot of pressure being a first-round pick and it seems like they're handling the pressure appropriately right now," said tackle Barry Sims, a 12-year pro. "Those guys both came in ready to work. They've put in the extra hours to be ready to go when the season starts. That's really important.
"It's hard as a rookie to learn a new system and how things are done on this level. For them to be able to come in and get things done like they have, it's a good thing. They have ways to go, but they're doing everything to close that gap and be ready for the regular season."
Take last Sunday's opening drive against Minnesota as a perfect example of both rookies showing signs of growth. Facing one of the league's top defensive lines, the 49ers front five provided an excellent pocket for quarterback Alex Smith to complete five-of-six passes.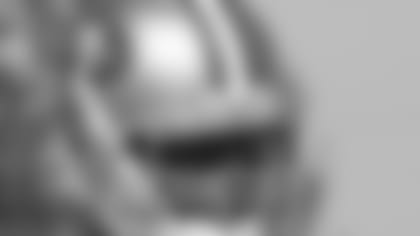 It won't get easier for the rookie duo from here on out. To whom much is given, much is expected and both have that mentality when lining up with the first-team offense.
"We got good guys in here, they work hard and we're following their lead," Davis said. "I'm sure they can respect us working hard with them, doing the same things they do."
This Saturday, the 49ers will face their cross-town rivals the Oakland Raiders which feature defensive end Kamerion Wimbley, who leads the league with the most preseason sacks (4), all of which came at the expense of the Chicago Bears last week.
And although Oakland's successful pass rush has been led by Wimbley, it has not been a one-man show. They lead the league with 12 sacks in two games.
"This is why the NFL is fun to me," Davis continued. "You're going against the best every game and that's all you can ask for as a competitor."
Notes and QuotesPractice temperature rose to triple digits on Tuesday, just in time for the offense and defense to swap jersey colors. The offense donned the white uniforms, the color they'll be wearing against Oakland and the defense wore red.
Crabtree started strong, but appeared to be on a different page with Alex Smith on the first play of 7-on-7 work. Smith appeared to be throwing a quick slant to Crabtree, who ran more of a hitch route. The ball ended up in the arms of cornerback Shawntae Spencer, who made his third interception of camp.
Brian Westbrook made a nice fingertip catch out of the backfield, beating outside linebacker Parys Haralson on a quick go route during an 11-on-11 blitz-pickup period. It was good awareness by the new 49ers running back and an even better throw from backup quarterback David Carr.