For years he was known as the consummate professional, a player who had a knack for making timely clutch plays at Candlestick Park. But these days, Eric Davis plans to bring the intangibles that made him great on the field to his new gig when he gets in the booth with Dennis O'Donnell as an analyst for CBS 5/The CW 44cable 12 during the 49ers preseason.
A 13-year veteran of the National Football League and a member of the San Francisco 49ers from 1990-1995, Davis plans on treating his new job the same way he prepared for Sundays in his previous line of work.
"I'm going to approach this the same way I approached my football career," Davis said. "Coming from Jacksonville State to this level I was green. I didn't have any bad habits to break, because I didn't assume I had all the answers."
Davis will be taking over the role of color commentator from Keena Turner who now resides as Vice President of Football Affairs for the 49ers. The Bay Area's newest on air sports personality says that he plans on learning from the veteran broadcaster and his other peers in the broadcasting business.
"When I was playing, I would listen to the older guys and I would use what I got from them and would apply it to my game," Davis said. "I'm going to do the same thing with broadcasting. I'm going to listen to the guys who came before me like Keena, as well as the producers and the directors.
"I'm going to take all the information that I can from them, without trying to lose myself in the middle of all of that, and add what I've learned to become a better broadcaster – that's the plan."
If Davis' broadcasting career is anything like his playing days, 49ers fans are once again in for some entertainment.
Davis began his career with the 49ers as second round pick in the 1990 NFL Draft from Jacksonville State, a small Division II school in Northern Alabama. Little did he know then, that he would one day be playing professionally, let alone for the defending Super Bowl Champions.
Davis credited the 49ers' scouting and personnel department for bringing him into the fold.
"If you could play football, that's all they cared about," Davis said. "They didn't care about the level that you came from or the size of the school, they just wanted to know if you had the ability to fit into the system they were running."
From 1990 to 1995, the 49ers Faithful were fortunate to watch Davis become one of the most reliable cornerbacks to play in the League on one of the best teams during that time period. While playing in San Francisco, Davis and the 49ers had a regular season record of 72-24. They won five NFC West Division titles during those years, appeared in four NFC Championship games, and won Super Bowl XXIX in 1994.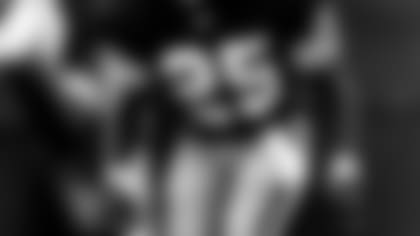 Davis made two impactful plays in the '94 NFC Championship game that will forever endear him to the Faithful. On the third play from scrimmage, Davis intercepted a Troy Aikman pass and returned it 44 yards for a touchdown.
"That was a big play, because it completely set the tone for the game," Davis recollected. "We had to win that game. Those guys (Dallas Cowboys) had beaten us the two previous seasons and they had beaten us badly the year before in the NFC Championship game. That was one game that we had to have. Being able to make that play, I think gave everyone a chance to just exhale and say, 'Here we go.'"
But Davis wasn't done calming the collective nerves at Candlestick.
On the very next series, Davis broke on a pass intended for Michael Irvin and was able to strip the wide receiver in Cowboys' territory.
"I saw that I couldn't make a play on the ball in the air but I was there. I read the route and I broke on it in time to be able to get my hands on it before Mike (Irvin) had a chance to secure the ball. Tim (McDonald) was coming on his way to try and knock him out and he was able to fall on the ball," Davis said. "It was another one of those plays to let us know that it was our day. After those plays it started to build and build, and we knew there was no way we were going to leave Candlestick without a win."
Once they cleared the hurdle known as the Dallas Cowboys, Davis and the 49ers arrived in Miami confident that they would bring home the franchise's fifth Lombardi Trophy.
The 49ers defeated the San Diego Chargers 49-26, thanks to Steve Young's Super Bowl record six touchdown passes and the solid play of the 49ers stingy defense.
When it looked like the Chargers were making an attempt to cut into the 49ers lead before the half, Davis all but sealed their fate with an interception in the biggest game of his career.
But the interception turned out to be bittersweet for Davis.
"What I vividly remember about that play was landing on the ground and separating my shoulder - that hurt," Davis said. "It was just a deep ball to Tony Martin, and it was one of those plays where you either get to the ball or they get a touchdown. It could have been a big momentum swing for them going into the half."
Instead it helped the 49ers go on to a masterful performance against the Chargers, earning Davis a Super Bowl ring.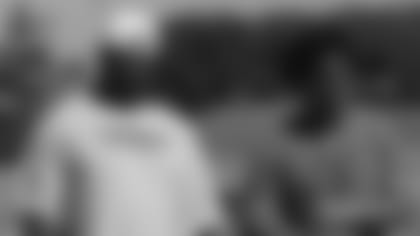 "That was definitely a high point, because that was what I was brought here for," he said. "That's why they brought all of us in for - to win championships. Up until that point, I had come close, but as R.C. Owens would say, 'I had not helped bring in any new furniture in the building.'"
After one more season with the 49ers and a disappointing loss to the Green Bay Packers in the NFC Divisional round of the playoffs, Davis left the following season to a then rival within the division, the Carolina Panthers.
To outsiders it might have been tough to compete against guys who he had built such close relationships with, but to Davis, it felt like another day of double-day practices.
"I was a defensive player going against the offensive guys who I went against every day. It was like practice," he said. "There were actually games where Jerry (Rice) and I would start a conversation. For the first play we would shake hands and start a conversation. We'd line up and play the play, and then on the way back to the huddle we'd continue the conversation. We were competing hard, but that was the same way it was every day at practice."
While he was still in Charlotte, Davis got his first taste of broadcasting by doing some local radio work. He also covered the NFL Draft for ESPN radio, but when Davis' job as an NFL defensive back ended after the 2002 season, he quietly removed himself from the spotlight to focus on being a great father to his family.
"My main thing was spending time with my kids," Davis said. "I've spent a lot of time coaching my son, pretty much at whatever school he's been at. I would come in and be the volunteer football coach. My daughter is really the one that keeps me going with her softball. She may be the best athlete in the family. I've been trying to put as much time in with the kids as I possibly could."
His versatility on the field in his playing days translated to Davis' fatherhood activities.
"I've been carpool dad, fieldtrip dad, dad the coach, and I've really enjoyed that," he said.
After a few years away from the game, Davis can now also add broadcaster to his laundry list of titles.
With his new position as the 49ers color commentator, Davis feels good about being back in the "Family."
"I'm really excited about it," he said. "I moved back to the Bay Area about three years ago and it feels like home. I'm really excited to be around the guys and the organization again. And I'm excited to watch it grow back into what we all know it's going to be again."
Part of his re-introduction to the 49ers organization was spent on a trip to Afghanistan with head coach Mike Nolan to visit the troops.
Davis was impressed with the dedication he saw from the troops, especially the amount of honor and respect they have for the guys working next to them.
The first interaction with Nolan also left Davis very impressed with the 49ers head coach.
"He's a great guy," Davis said of Nolan. "When you see him on the sidelines in his coat and tie with that stern look on his face, you would never ever think that the guy is as funny as he is. I learned on the trip that he's an extremely funny man, and he's a sharp football guy. As a former player listening to him – he's the type of guy you want to play for."
Despite building a solid relationship with the head coach, Davis won't be afraid to be critical of the 49ers during his broadcasts. Davis plans on doing it in his own unique style.
"I'm going to try and be me. I think the best thing I could possibly do for anyone who is listening is to try and be myself," he said. "I think I understand the game. The way I look at myself now is as a well-informed fan. I can look at the game and I think I can understand the X's and O's well enough to explain them in terms that won't insult anyone's intelligence. If you can show the big picture, people will see the game and enjoy it more. If something is absolutely horrible, sometimes you just have to say, 'Wow, that was bad.' Sometimes if the ball hits someone right in the hands and they drop it, all you can say is, 'It must've hit him in a bad spot.' It may be a dry comment, it may be something witty and it may be a simple 'Wow,'"
With his sense of style in place, Davis will be as entertaining behind the microphone as he was as a player on the field.
"I don't want to be one of those guys who's always saying, 'This is what I would have done,' and 'Back when I played, I did it this way.' I'm 40 now. I'm far enough removed from the game to where I think I have perspective on it. I can look at it and see it for what it is and respect the guys for what they do and the ability it takes to do it."
*Davis and the 49ers can be seen at 11:30 PM this Friday night on CBS5/ The CW 44cable 12 in a delayed broadcast from the 49ers preseason game against the Oakland Raiders at McAfee Coliseum.
Davis will also be reviewing the team's game day performances every week on 49ers.com in his own column.*