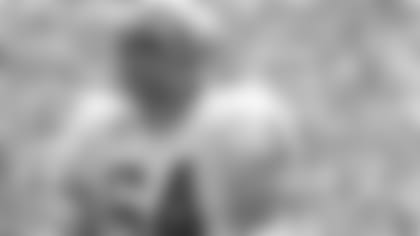 Throughout the offseason, 49ers.com will continue to chronicle members of our 10-Year Club. Check out our latest feature on former 49ers Hall of Fame linebacker Dave Wilcox, who played for the team from 1964-1974.**
Dave Wilcox built a reputation for being an aggressive, dominating player, so much so, one teammate said he was the meanest player on the football field that he'd ever seen. But the former 49ers outside linebacker doesn't necessarily agree with everyone else's assessment of his style of play.
"I was a nice guy," insisted the Hall of Fame Class of 2000 inductee. "I kind of treated the game like a chess match. Because you wanted to make sure you did everything correctly. Whenever they made some yards or caught a pass in my area where I was supposed to be, I took that as a challenge and I didn't want that to happen again."
It was that mental approach to the game that enabled Wilcox to become one of the best linebackers in the National Football League. It also earned himself a place in the 49ers 10-Year Club.
Wilcox's prideful and competitive play earned him a reputation and a nickname to match. Somewhere along his career, he was dubbed, "The intimidator."
While Wilcox was unsure of moniker's exact origin, the name certainly was a fitting tribute. The hard-nose linebacker totaled 14 interceptions and also had 12 fumble recoveries in his eleven-year career. He ranks tied for first and tied for second in team history among all linebackers in those statistical categories respectively.
Wilcox was never one to take all the credit for his accomplishments, believing that most of his success was the result of the talented players alongside him on the 49ers defense.
"I had a lot of good teammates," Wilcox said. "When we played nobody moved around, so we had a lot of great players. And I played with one of the great all-time guys in Jimmy Johnson, and also Tommie Hart and Mel Phillips. The four of us had to work together and make things work."
Wilcox might not have even had the chance to play with such talented players if he hadn't taken the advice of his college coach at the University of Oregon, Lynn Cassanova.
Wilcox was drafted by the 49ers in the third-round of 1964 NFL Draft and the sixth-round of the AFL Draft that same year by the Houston Oilers. At the time he wasn't sure who to sign with, but ultimately it was Cassanova's influence and his relationship with the late Franklin Mieuli that brought the talented linebacker to the Bay Area.
"After the drafts I went in to talk to Cassanova and asked, 'What should I so?' and he said, 'Sign with San Francisco.' So I said, 'OK.' I don't know why I did it, other than I trusted what my coach told me."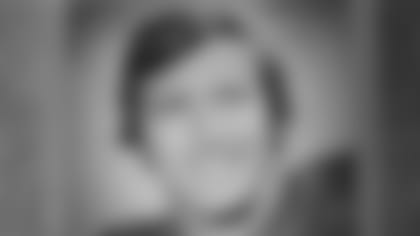 Wilcox got his first big break with the 49ers early in his rookie season when the two players ahead of him on the depth chart suffered injuries. Wilcox took over the outside 'backer position and never relinquished it for the next eleven seasons.
"You have to have a break of some kind, whether the guy ahead of you retires, gets traded or whatever those things are," he said. "Mine just happened to be when the guys ahead of me got injured and that's just part of the business."
Wilcox's first up-close encounter with Johnny Unitas, one of the greatest quarterbacks of all-time, is still firmly embedded into his memory.
"My rookie season we played Baltimore they were on our 20-yard line about ready to score, and I'm sure I was in the wrong place, but I intercepted one of his passes right at the goal line. I started running like there wasn't going to be anybody and the next thing I know I ended up behind their bench. I looked up and it was Unitas, who then said a bunch of bad words to me. But it was incredible playing against guys you read about before you got to the NFL."
As evidenced by his interception of a Hall of Fame quarterback and a football icon, Wilcox had little trouble adapting to the pro game. He made his first of seven Pro Bowls in his third season.
When the Oregon native arrived to his first Pro Bowl, he was in awe of the fact that we he was selected, even with guys like Dick Butkus, Tommy Nobis and Ray Nitschke playing in that same era.
"They were all the kind of the guys who made it somehow major to make it," Wilcox said. "There were a lot of other good players, but to be selected to play was really special considering that group of linebackers."
Besides being amongst some of the greatest linebackers in the history of professional football, Wilcox was happy to see that Chicago Bears running back Gale Sayers would be on his team for a change.
"I can remember playing them at Kezar and it was kind of rainy and muddy, and Sayers scored four touchdowns. He was so much faster and quicker than all of us. And then we went back to Chicago at Wrigley Stadium and it was muddy, nasty and rainy and he scored six touchdowns. When you watched the film, he was the only guy with a clean uniform. Everyone was just rolling around in the mud. But the guy was just incredible."
Wilcox still perks up when talking about that first Pro Bowl, in which Unitas and Bart Starr were the starting quarterbacks.
"Those were the guys I watched when I was in high school. All of sudden to be on the same field as the guys was really remarkable," he said. "You're standing out there and you're looking at all the really great players in the league at that time on the same field. I grew up on a farm in Eastern Oregon, and to be on the same field as these guys, coming from where I came from, it was like, 'Gosh, this is something. The American dream is here.'"
One of the major reasons for Wilcox consistently making it to the Pro Bowl was his ability to eliminate the threat of some of the best tight ends in the NFL.
"The way we played, most teams were right-handed at quarterback, so I played across from the tight end a lot. I matched up against guys like Mike Ditka, John Mackey, and Ron Kramer. I know I'm leaving out some great tight ends, but there were a lot of good players and I had a responsibility to know what I was doing and execute our game plan," Wilcox said.
While he experienced personal success, the 49ers were struggling in the early stages of Wilcox's career. But things changed with the hiring of Dick Nolan. With Nolan at the helm, the 49ers were able to steadily improve, eventually winning their first NFC Western Division titles in '70, '71 and '72.
After that first division title in '71, the 49ers beat the Minnesota Vikings on the road in the playoffs and found themselves one win away from going to the Super Bowl.
"When we played in the NFC Championship game against Dallas in Kezar Stadium that year, it was kind of like, 'My God, we finally had done something pretty good,'" Wilcox said. "But we struggled against Dallas."
The Cowboys beat the 49ers 17-10, as they did in '71 and '72. Despite the outcome, Wilcox still has fond memories of those competitive battles.
"There were probably a bunch of other teams at the time, wishing they were playing in the playoffs," he said. "At least we were playing in those games. We didn't get to play in the Super Bowl, but not everybody gets to go there."
Although playing in the ultimate game eluded Wilcox, he missed only one game in eleven seasons.
"I got clipped in an exhibition game in Miami in 1970 and I tore cartilage in my knee. I played the whole year with cartilage floating around. They didn't arthroscopic stuff like they do now, but towards the end of the season, I couldn't practice. I couldn't do anything. So I ended up taking one game off and that was all I missed," he recalled.
Following their success in the early seventies, the 49ers had back-to-back losing seasons and Wilcox felt that it would be best to retire.
"My knee was bothering me and I couldn't do the things I wanted to do. I'm sure I could have played a couple more years somewhere, but I decided it was time to move on because I wanted to go hunting and walk around mountains and do other things. I didn't think there was any choice. I walked away on my terms."
During his playing career, Wilcox had established a physical therapy business with some orthopedic doctors in Eugene, Oregon, creating a smooth transition after his retirement.
"I never had a real job," he joked. "In 1965 after I injured my shoulder, I got involved with the health therapy business and I've been involved with that for over 30 years."
Currently, Wilcox resides on a 30-acre farm in Oregon, downsized from a former 300-acre farm where Wilcox used to raise vegetable seeds.
He also raised two sons, who followed in his footsteps by playing college ball at the University of Oregon. One of Wilcox's sons even played in the NFL, while the other is in his fifthseason as the defensive coordinator for Boise State University.
In 2000, Wilcox had some special news to share with his two-football inclined sons as he was voted into the Pro Football Hall of Fame.
"From where I grew up, to go to Canton, was special," he said. "I never really thought too much about it. But, I got to play with some of the greatest players of all-time, played against them and did all those things, and just to be included in that group was something very special."
When it came time to pick who would give his introduction speech, Wilcox had a number of worthy candidates but he selected his former linebacker coach Mike Giddings.
"I chose Giddings because he was one of the main reasons I got in," Wilcox said. "He did a lot of the work on getting the information to the people who needed the information to vote for me. He did all of that. And it was my way of thanking him."
Wilcox remains a fan favorite and makes a point to come back to various alumni appearances. Just this past season, Wilcox marveled over the 49ers defense led by perennial Pro Bowler Joe Staley. Watching the defense brought him back to his glory days.
"I was talking to Jimmy Johnson and we had a couple of chuckles," Wilcox said of his experience at the most recent alumni weekend. "To be able to play with guys like that, and I can't remember all the guys but guys like Tommie Hart, Cedrick Hardman, Gene Washington, John Brodie, Mel Phillips and Frank Nunley – that was really special. The things I missed about football the most were those guys, because they're your buddies."
While he's unable to see his teammates as often as once did in his playing days, Wilcox can take pride knowing that his plaque will always be surrounded by a number of his teammates on a wall at the 49ers facility that honors the members of the 10-Year Club.
"We had something special there for a few years," Wilcox said. "I never really thought too much about making it up there, but I'm glad to be associated with so many great players who gave their all to the 49ers."