When Vernon Davis left the Vancouver Olympics in February, the Pro Bowl tight end had a new passion.
After serving as the honorary captain for the United States men's curling team, Davis knew he wanted to maintain his relationship with the curlers and try to spread awareness about the sport in any way possible.
On Wednesday night he did just that.
Davis hosted the inaugural Curling with the Stars* *charity event at Sharks Ice in San Jose, giving sports fans a chance to learn how to curl from the US men's Olympic team. Proceeds from the event benefitted the Davis Family Foundation and the San Francisco Bay Area Curling Association.
"I've become best friends with the men's curling team and I am excited that they came out here for this event," Davis said. "It's great that we can come together for charity and to help the sport of curling."
Along with Davis, fellow tight end Delanie Walker, linebackers Takeo Spikes and Parys Haralson, safety Taylor Mays and 49ers alumni Keena Turner and Guy McIntyre all took part in the event.
"This is just the epitome of what we have been doing this entire summer," Spikes said. "A couple of guys have had camps, some had foundation dinners, and everybody has come together to support each other."
The night began with dinner hosted by Davis and a silent auction. Some of the items auctioned for charity included a signed Davis Pro Bowl jersey, a pair of his signed cleats and autographed jerseys of all four Team USA curlers.
Then it was time to hit the ice, but there were some notable absences from the curling competition.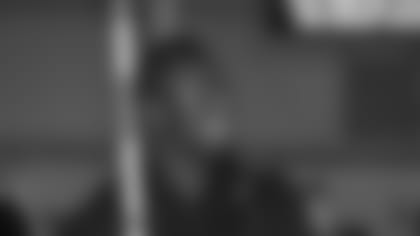 With training camp right around the corner, the 49ers wanted to make sure they were healthy and so couldn't risk going out on the ice.
"If you tell Coach Singletary you got hurt curling, I don't know if you're going to be there the next day," Walker joked. "I know Vernon wanted us to get on the ice, but Singletary got on Vernon so we're all going to stay off the ice and come in to camp ready to go."
Instead they watched from the sidelines, and even though all the athletes are very competitive, they conceded that Davis would likely win an all-49ers curling competition.
"Vernon would probably win, he has the most exposure to the sport from when he was in Vancouver," Spikes admitted. "But maybe I can sneak out somewhere and do a little curling on my own before I get the chance to go against him."
Before the event began Wednesday, Davis got an opportunity to repay the curling team for their hospitality in Vancouver by spending a couple days with them in the Bay Area and giving them a tour of the 49ers Santa Clara practice facility.
Davis said it was all part of his attempt to bring new people into the sport of curling, and the curlers themselves couldn't be happier.
"Having Vernon involved is really special because it elevates the visibility of the sport," said John Benton, who was a member of the 2010 Olympic curling team. "Since Vancouver, there have been eight or nine new clubs that have formed in the United States.
"It is pretty neat to see the sport grow in non-traditional areas."
But Davis isn't satisfied with new clubs popping up around the country.
He said after he retires from the NFL he wants to give professional curling a try, and by then he hopes it will be a mainstream sport.
"When I walk out of my door in the morning, I want to see kids walking down the street with a curling jersey on," he said. "Or maybe wearing curling shoes. I want it to grow as big as it can."