Just as the 49ers made their final selection in the 2009 NFL Draft, Michael Crabtree arrived at the team facility to meet ownership, his new coaching staff and the media.
Dressed in a beige suit with a cherry red tie and handkerchief that matched perfectly with the backdrop used at his press conference – the 49ers first-round draft pick immediately looked like he fit right in.
"This suit was picked out a long time ago," he said smiling. "It's crazy, I'm matching. I guess everything worked out perfect."
Once Crabtree arrived at the 49ers facility, the former Texas Tech wide receiver walked around the building and met with the coaching staff and the front office.
Crabtree followed head coach Mike Singletary's post-Draft press conference by answering a wide-variety of questions from the local media. The tenth overall pick had no problem explaining what his personal expectations were for his rookie season.
"Just to do what I've been doing since college, since high school: working hard every day, looking to my coach and, whatever the game plan is, go out there and execute the best way we can," he said.
Crabtree also spoke of his workouts with former 49ers defensive back Deion Sanders and how Sanders introduced him to 49ers legend Jerry Rice.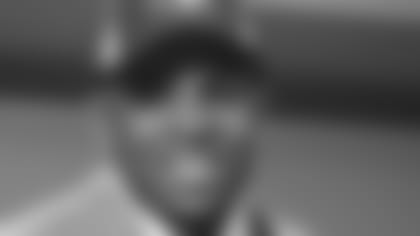 Instead of giving Crabtree specific instructions on how to play wide receiver like himself, Rice focused on providing Crabtree words of encouragement.
"It was like a motivational meeting – just really (him) telling me to keep my head, keep a level head, keep up what I've been doing," Crabtree said. "I learned a lot from him."
Asked if it meant more to be playing for the same team Rice set the standard for playing the wide receiver position, Crabtree said, "Yes – (those are) big shoes to fill. It's kind of like a challenge. But you know I'm just happy to be here; happy to be in the National Football League and there's not too much you can say about that."
Crabtree, a Dallas native, said he's excited to move out to the West Coast. But he's even looking more forward to playing with his new teammates.
"I've heard a lot about the Bay Area," he said. "One thing I like is the weather – its good weather out here. I just can't wait to put my uniform on and just run down the field."
Earlier this offseason, 49ers head coach Mike Singletary said he wanted his team to play "physical with an F."
The 49ers aided that vision on Sunday, selecting a number of hard-nosed players who can potentially carry out Singletary's vision on offense, defense and special teams.
After only drafting one player and trading two picks the previous day, the 49ers picked up six players on the second day of the NFL Draft.
All six of the players have a common trait – toughness.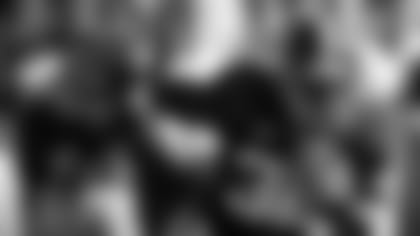 The 49ers started their second day of the Draft by selecting Alabama running back Glen Coffee with the No. 74 overall pick in the third round.
"Coffee is more of a downhill kind of a guy," Singletary said. "There's not a whole lot of slash in him. It's just, 'I'm just coming at you. If you're there, I'm going to take you on. Maybe I'll make you miss, if I have a chance. But, for the most part, I'm running to daylight.'"
The 6-foot, 209-pound bruising back will be a nice insurance option as a backup to Frank Gore. As an All-Southeastern Conference first-team selection last season, Coffee picked up 1,383 rushing yards and scored 10 touchdowns.
"I watched a lot of him when he got into the league and I knew a little bit about him in college," Coffee said of Gore. "I know he's a great back and he can do a lot of things. I'm glad to be able to practice with him and play the games with him."
Without a pick in the fourth round because of a trade with the Carolina Panthers the previous day, the 49ers did not make a selection in the fourth round.
Instead, they selected a tackling machine in Pittsburgh inside linebacker Scott McKillop with the 146th overall pick in the fifth round.
The Big East Conference Defensive Player of the Year said he was willing to help the 49ers in any capacity, whether it involves backing up Joe Staley and Takeo Spikes inside or helping out on special teams.
"I don't think there would be a better coach for me to play for than someone who has the reputation of being a great defender, not only as a great linebacker, to learn from as well," McKillop said of his new head coach. "I'm more than happy to play where they need me to, whether that's special teams, depth or wherever - any linebacker position. I'm just happy and looking forward to making the San Francisco 49ers."
Continuing with the trend of drafting resilient players, the 49ers picked Ball State quarterback Nate Davis (6-foot-2, 217-pounds) with their compensatory fifth-round pick, 171st overall. Davis was named Mid-American Conference Player of the Year, after he threw for 3,591 yards and 26 touchdowns last season.
Although Davis suffers from a learning disability, Singletary told reporters he was confident that Davis would not be affected by it.
"I talked to Mike Johnson, our quarterback coach, and he's very confident that whatever it is, we can handle it," Singletary said. "(We're) very excited to have him. He's just a guy to me that is very talented. Has a very strong arm – very durable guy."
Joining the tough-minded players in the 2009 Draft class, the 49ers selected a player with a name that sounds tough: Bear Pascoe.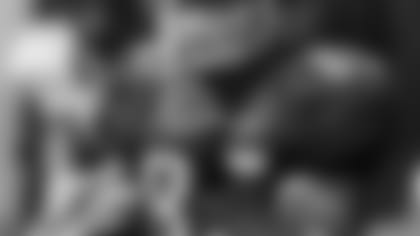 With the 184th overall pick in the sixth round, the 49ers picked up Pascoe, a 6-foot-5, 255-pound blocking tight end out of Fresno State.
"I think he is a tough, hard-nosed guy that is going to give you everything that he has," Singletary said. "You know exactly what you're going to get when you get a guy like this because he gives you everything he has. I mean, he's a fighter. He's a competitor, and he just gets after it. So I'm very excited to have him."
In the seventh round, the 49ers picked up two Louisiana State University products. With the 219th and 244th picks, the 49ers selected free safety Curtis Taylor and defensive tackle Ricky Jean-Francois respectively. Both were members of the Tigers' 2008 BCS National Championship team.
Singletary said Taylor (6-foot-2, 211-pounds) would add depth to the 49ers safety position as well as provide special teams coach Al Everest with help.
The 49ers became interested in Jean-Francois (6-foot-3, 295-pounds) while watching tape on his teammate Tyson Jackson, who was selected third overall by the Kansas City Chiefs.
"If you look at film on him and you look at (Tyson Jackson) play football you see(Jean-Francois) next to him and he (Jean-Francois) jumps out all of the time and he makes plays," Singletary said. "He was injured this year and kind of had to work through some things but overall he did a pretty good job and we're excited to have him too."
Singletary and his staff will be able to see the seven-member of the 2009 Draft class in person at the 49ers rookie minicamp starting Friday.
"I think that Scot McCloughan and our personnel department did an outstanding job along with the scouts of producing the draft that we had," Singletary said.