The 49ers left Pittsburgh with their first defeat of the season, not liking at all the foul stench or bitter taste of losing. Sunday's divisional game against Seattle offers a chance for this up and coming team to put those feelings aside and remain undefeated within the NFC West Division. It's a big game and it'll take big plays from all three units to take firm control over the division.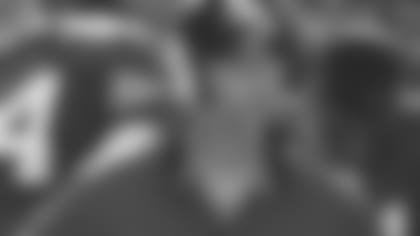 49ers Offense, Seahawks Defense, Offensive Coordinator Jim Hostler**
The best defense is sometimes a good offense. The strength of Seattle's team lies in their west coast offense, which means the 49ers would serve themselves well by controlling the clock with Frank Gore and the run game.
Gore and the 49ers offensive line basically chewed up and spit out this Seahawks run defense last year, but it's a new year. Seattle has given up only one 100-yard rushing game to Edgerrin James on the season, while Gore has yet to cross that milestone in 2006.
"The attitude we have to have is that we are going to run the ball," said Hostler. "Last year was last year, everything was different. It's really important for us to get out there and establish the run, play downhill on teams, move the ball, and control the clock. It takes pressure off your defense, and it really drives everything you do in this league so we've got to establish the run."
Seattle's undersized defensive line uses its speed and quickness to make plays. At 6'3, 308 pounds, tackle Rocky Bernard is Seattle's biggest linemen and will line up square on the guard, while their other interior linemen, Chuck Darby, plays under tackle, which is typically opposite the tight end. Coming off the edge is second-year player Darryl Tapp who is anchored on the other side of the line by free agent newcomer Patrick Kerney.
"They are explosive and fast. It's not about size, it's about getting off the ball and creating penetration and that's what they are good at."
Bernard and Kerney are tied with two sacks on the year, although rushing the passer is more of a specialty of the former Falcons defensive end who is known for playing with a high motor.
"He's a high energy guy, he's relentless, he plays four quarters so every snap you've got to be at your best when you are blocking him."
Another player to keep an eye on is former 49ers linebacker Julian Peterson, who also has two sacks on the year, a forced fumble, and 20 tackles to rank second on the team.
"He's fast, he gets to the ball extremely well, and if you don't have a hat on him, he's a guy who is going to run things down from behind."
Seattle is also getting strong play around the rest of Peterson's supporting linebacker cast. They've got a Pro Bowl linebacker in Lofa Tatupu over the middle who leads the teams in tackles with Leroy Hill also coming on strong in his third year.
In the backend, the Seahawks have two new safeties in Deon Grant and Brian Russell, both players who have played a part in Seattle's improve run defense.
"They are both good additions. Grant has played a lot of football in this league. He can play in the box and that's exactly why they brought him in. They wanted someone down there who could fit in the run game and he does it very well. Brian is very similar and has good range so they've got two guys now who can play well in there."
Seattle's 30th ranked pass defense could be an area to exploit this weekend. Marcus Trufant is their best corner with Kelly Jennings starting on the other side and Jordan Babineaux as their nickel corner.
The 49ers hit several intermediate and underneath passes last week to tight ends Vernon Davis and Delanie Walker, while Darrell Jackson led the receiving corps in catches and total yards. The improved production through the air was a big step for this 49ers offense, but they still need to stretch the field deep, and Jackson could be a primary target.
"Darrell brings a lot of experience. He's done a great job picking up the offense, he's been really good in understanding the details of what we're trying to do, and in playing against his former team he's excited, and we're excited for him."
With Davis sidelined due to a knee injury, Walker and Billy Bajema should see increased action in the passing game.
"We have a lot of guys who are talented, they are just looking for a chance to play. Delanie will have to do more of what Vernon has done, Billy is a veteran who has played and is tough, and even our other running backs will have to step up and contribute in the shorter game."
Most importantly, the 49ers need to punch it in the end zone and come away with some touchdowns instead of field goals.
"That's really critical. Last week it was probably one of the biggest factors that contributed to our loss. Touchdowns put pressure on the other team's offense, and puts pressure on them defensively. Seattle is a team you need to get up on and make them play from behind and then do a good job on your side of controlling the clock with the run game."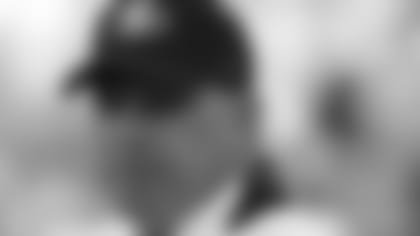 49ers Defense, Seattle Offense, Defensive Coordinator Greg Manusky
**
Seattle's west coast offense should be familiar to the longtime 49ers Faithful as head coach Mike Holmgren is one of Bill Walsh's true disciples. The Seahawks struggled early on in picking up this style of offense, but it's developed into a smooth operation.
"He's a very detailed coach and it's really become a very efficient offense over the last few years, and he's got a core of guys who have been in it for a while now and they know what they are doing," said Manusky.
Quarterback Matt Hasselbeck is off to one of his better starts with an overall 97.1 QB Rating and is coming off a 3-touchdown game against Cincinnati.
"He's really connecting with their wide receivers, and he's making plays big plays out there. He makes good decisions, he's really spreading the ball around and he's talented in looking defenders off to throw off your coverage."
Hasselbeck's throws are predicated on timing, something that can be thrown off with a steady pass rush. The Bengals got to him twice last week, including one in the end zone. His only interceptions on the year, also came last week when he was picked twice.
Hasselbeck hasn't scrambled much this season, his longest run was a 7-yarder in week one, but he can.
"When he is getting pressure, he's got the ability to scramble and keep the play alive. He can make plays on the run, and he can take off if he has to. He's a competitor and he'll do what he can to keep a drive alive. We didn't wrap up good enough last week and that's something we've got to improve on in this game."
Wide receiver Deion Branch is the only receiver to have notched a 100-yard receiving game through the first two games, a testament to the way Hasselbeck has spread the ball around. Branch is tied with Bobby Engram with 13 catches, with Nate Burleson also getting in the mix with 10 catches. Branch and Burleson are more deep threats with Engram more of a possession receiver, although the 12th year veteran holds the team's longest catch on the year, a 49-yard reception.
"Hasselbeck really has trust in all three of them and that's been obvious. Bobby has been there with him the longest, but he's not afraid to throw to any of them and he feels confident that they'll make the play for him. He trusts that they'll be where they are supposed to be."
Further tests this week revealed that Shaun Alexander's sprained wrist actually is broken, but the starting running back hasn't missed any practice time and will make the start come Sunday. Alexander has been slow to get going with low rushing totals in the first half of each of the three Seattle games, but he's gotten into a flow in the second half of games and owns two out of three 100-yard rushing games.
"The wrist really hasn't slowed him. He's still a productive player and he's amassed some large yards over his career. He's still a threat that we have to deny. We didn't do a good enough job against the run last week and Willie Parker got some explosive runs on us. Alexander has that capability, so we've really got to play solid defense and not give up any big runs to him."
Alexander's backup Maurice Morris was added to Seattle's injury report on Thursday with a hip injury. If Morris can't go, fullback Mack Strong might see more carries instead of third-string running back Alvin Pearman. Pearman's only production so far this season has come on special teams.
Alexander and his crew get solid blocking up front by an offensive line that features one of the NFL's best in perennial Pro Bowler Walter Jones.
"He's got great feet. He's patient. He's a great run blocker. He just has the ability to do everything. He's really got the kind of ability that most people only wish they had because he can do it all out there and he really leads that line."
Another area of concern last week for this 49ers defense was Steelers tight end Heath Miller. Miller managed to either find open holes in the secondary or make the tough catch when he was in blanketed coverage.
Seattle replaced Jerramy Stevens this off-season with tight end Marcus Pollard, a 13-year veteran who has spent time with the Colts and the Lions. Pollard has caught six passes on the season for 47 yards. His longest catch has been an 11-yarder, but the 49ers defense should expect him to be more involved after Miller's success last week.
The 49ers defense came up with one turnover last week. In any game, that's a determining factor but against this offense, winning the turnover battle is a must.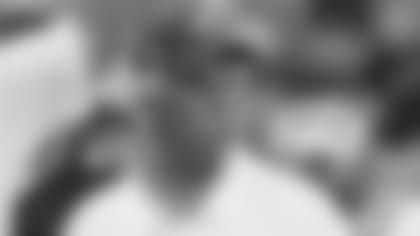 49ers/Seattle Special Teams, Special Teams Coach Al Everest**
Take away Allen Rossum's 98-yard kickoff return last week and the 49ers coverage units would likely be ranked in the top five in the NFL. As it stands, the 49ers kickoff coverage dropped to 16th following the runback.
"That is a problem we can solve because it's everybody trying to make the play and that's a better problem than nobody trying to make the play and I've been on that side too," said Everest. "This one we can fix. We were a little aggressive across the board, but I'll take that and try to tame it back versus trying to find guys who want to play on it. It's a shame because it hurt our numbers, but there wasn't a guy in there who wasn't disappointed that it happened to us and we'll get it corrected."
The 49ers look to have already corrected the problem as the remainder of the game they held Rossum in firm check.
This week they face a Seahawks unit that came up with their own big return last week when rookie Josh Wilson took one back 72 yards before the Bengals got him down. Nate Burleson and Alvin Pearman have also fielded kickoffs this season, but the biggest obstacle for the 49ers isn't necessarily who catches the kickoff, but the four-man wedge they use to pave holes with.
"It's a different look then what we've faced so far this season because they run a big four-man wedge back there. If you make a mistake, they can get some big yards. It's a different look with some bigger guys back there so you've got to really attack that wedge in the middle."
Burleson solely handles their punt duties and has picked up where he left off last year, already notching a long return of 56-yards
"Burleson is the real deal, he's a heck of a returner. He's a give and take guy, likes to take the perimeter, but he will go inside. He's a dangerous stud. He can go the distance on you."
Everest looks for a big return of his own this week out of the 49ers newest addition in punt returner Michael Lewis, who made it to the Pro Bowl with the Saints in 2002.
"Michael brings experience. We just needed a little freshness in the punt return area and he's proven he can do it. We wanted to get a guy we knew could do it, and Michael has real explosive speed. He's a big play guy. He can go the whole distance. He scored three TDs in New Orleans when I had him."
Seattle has a clutch kicker in Josh Brown, a fifth-year veteran out of Nebraska. Brown tied an NFL record last season with four game winning field goals in the final minute or overtime last season. So far this year, Brown has been perfect, hitting all five of his field goal tries. That's still one less than 49ers kicker Joe Nedney who is 6-of-6.
Punter Ryan Plackemeier is showing more consistency in his second season, but he's been out-performed by 49ers punter Andy Lee who leads the NFC in both gross (47.3) and net (41.7).
"Andy has done very well for us. He's had three punts over 60 yards net and that's really flipping the field for us which is big time. Joe is a 100% on his FGs and so we are happy with what both of our guys have done."
Seattle's leading special teams tackler Will Herring was added to the injury report on Thursday with a knee injury, but the Seahawks also get solid play out of linebackers Niko Koutouvides and Kevin Bentley who were tied last year with a team-leading 14 tackles.
"They've got a good coverage unit. They cover well and they've got some pretty good speed. So far they've done a really good job this year, and it'll be a tough match-up. I don't think they are any better than us, but we'll find out on Sunday."