A once dominant team in the division, Seattle is struggling with only one victory on the season. The 49ers have experienced their own share of frustration in 2008 and plan to put an end to it with their first win of the season under newly appointed head coach Mike Singletary. Here's a look at the divisional showdown from the perspective of our three coordinators.
49ers Offense/Seahawks Defense, Offensive Coordinator Mike Martz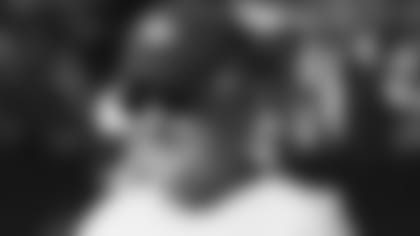 Will Seattle back off their pressure after notching eight sacks in the first matchup but still getting burnt on explosive pass plays and for 321 passing yards?
49ers offensive coordinator Mike Martz doesn't think so.
"I really do think they're going to try and bring as much pressure on passing down situations as they possibly can on the quarterback and see if we can deal with it," said Martz. "I'm sure they will. They kind of keep you guessing, and then all of a sudden, drop them all and try to change up. Good teams do those kinds of things."
Sending blitzes is taking a risk, one that could end with a sack for a big loss or a turnover, or could end in an explosive play for the offense. The Seahawks did take away 49 yards with their sacks, but they also got hit for six pass plays over 20 yards.
"The teams that blitz, they know those plays will happen, they just have to do a better job with it. A lot of it has to do with your success as they watch you. Each week, we've had pretty good success picking up blitzes. We've had a lot of big plays versus blitzes, and we've had some bad plays against them. There will be a mixture of that and they'll see how we deal with it, but I don't think a team that uses the blitz like they do, will ever back off of it."
The 49ers offense won't see much difference in scheme or personnel since the first matchup as far as the Seattle front seven. Although Darryl Tapp is now starting instead of Lawrence Jackson at right defensive end, the 49ers will see both. Tapp will sometimes move over to the left side to give Patrick Kerney a breather with Jackson then working his spot on the left side. Rocky Bernard and Brandon Mebane start inside at the two tackle positions. Mebane will split time with Craig Terrill, who is a better pass rusher, while Bernard has had either Red Bryant or Howard Green come in for him.
"I think they're four-man rush early in the season has changed to some extent. I think they're getting pressure on the quarterback now that they probably weren't early. We know all about Kerney's high motor, and of course Bernard is a real presence in the middle. Those two kind of lead that line, same as they did in the first meeting."
The front four gets help in their pass rush and in stopping the run from a very fast linebacking corps that features Pro Bowlers Julian Peterson and Lofa Tatupu, and a quality backer in Leroy Hill, who actually leads the team in tackles with 46 stops. (Seattle coaching stats) Peterson and Tatupu are right behind him as the second and third leading tacklers.
The 49ers run game greatly struggled last week with only 11 rushing yards for Frank Gore on 11 carries.
"The discipline of what you do is so critical, and when that slips away from you, whether it's running or throwing the football, against good teams it really will get magnified. You're just not going to get away with it. If we're not doing the little details and executing and doing it with great energy and passion, it's going to be hard. So, it's not about what we do, whether we throw or run it, we really just have to execute better if we want to be successful."
Since Seattle typically zeroes in on Gore, the 49ers might have better odds throwing the ball this week against a 29th ranked Seattle defense. After giving up so many explosive plays through the air, Seattle benched Kelly Jennings and replaced him in the starting lineup at right corner with Josh Wilson. Jennings still works into the mix at right corner in their nickel package when Wilson moves inside. As an entity, the Seattle secondary has only one interception on the year from starting safety Deon Grant.
That's good news for JT O'Sullivan who has thrown a league-high ten interceptions on the year. Despite speculation on Sunday night and Monday morning that the 49ers might make a switch at quarterback, Martz insists that O'Sullivan is his guy. But simply put, his quarterback MUST be smarter with the ball.
"When he gets in those situations when we're behind, he cannot get reckless with the ball. He just can't. He feels like he has to make a huge play to win the game and you don't do that. You get back in those games by piece at a time. Those are all things he's learning. This guy is going to be an outstanding player in the NFL. He's on his way. There's a learning curve for him and he gives us the best chance to win, there's no question. But at the same token, we've played some real good teams and you can't take an offense, whittle it down and go play some good teams like this and expect to win. You have to keep pushing the envelope with what you're doing and he just has to fight through that."
**Seahawks Defense/49ers Offense, Defensive Coordinator Greg Manusky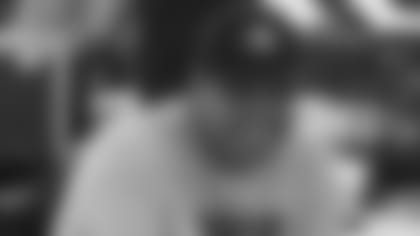 In the past, the 49ers knew when they played Seattle that their secondary would be given a run for their money. In this go-around, the 49ers defense needs to deal with the run as the Seahawks have fallen to the bottom of the NFL with their passing game, yet rank 8th overall in rushing.
"Because of their quarterback situation and the injuries at receiver, they've focused more on establishing the run game, and it's something they've been successful with," said Greg Manusky. "They've got a bunch of hard workers on their line and a perennial Pro Bowler in Walter Jones and they are just using those guys to control the line of scrimmage."
The situation at quarterback involves a back injury to quarterback Matt Hasselbeck, who looks to miss his third straight game. Seneca Wallace, who was expected to play receiver in that week two game against the 49ers until suffering a calf injury during pregame warm-ups, will start at quarterback for the second week in a row. In his first start of the year, he threw for 93 yards, one touchdown, and one interception for a 55.7 QB Rating.
"He's a vet with some talent and he's been in this system. He understands. He scrambles very well and keeps his eyes up to find the open receivers. He's a great athlete and a player we've got to account for."
The 49ers also need to stick tight to receiver Bobby Engram, who led Seattle in receiving in 2007 and is now back from injury.
"Bobby is a good player with a ton of experience. He has good hands and is a guy the quarterback looks to. He makes a lot of plays. He hasn't played much this year but he's only going to get better and better each week as he knocks off that rust from being out."
Another big target who will draw attention from the 49ers is tight end John Carlson. Since catching 6 passes for 78 yards against the 49ers, the rookie has continued to be a presence in the Seattle offense and has the team lead in catches and yards.
"That was disappointing in the first game because we had him well covered, but he just went up and made great plays on the ball. He's continued to be a big body for them in the passing game and we've got to cover him up and go get the ball when they throw it his way."
Keary Colbert and Koren Robinson have also been added to the mix at receiver and are much more credible receivers than what the 49ers saw the first time around.
"They've improved their situation and added some talented players. Koren was there before so I'm sure it didn't take him long to get reacquainted with the system. He was on the injury report with a knee we'll see if he goes or not, and if he does, we've got to have good coverage on him."
Seattle is also back to their three-prong rushing attack that features Julius Jones, Maurice Morris and TJ Duckett. If Seattle follows the recipe they used last week in Tampa, Jones and Morris should see a fairly even number of carries, with Duckett primarily being used in short yardage situations as he was in week two when Seattle turned to him on the goal line for a game-tying 1-yard touchdown run.
"Jones has good speed, he can take it to the edge, and he's a talented guy as we saw first-hand already this season. Duckett is a bigger guy who can find the hole and move the pile. He's a big boy, and you have to bring him down. Morris has good speed and is a straight line guy who will hit it hard and fast to get into the secondary."
The 49ers saw probably their biggest back of the year last week in Brandon Jacobs, who they held to under 100 yards. They'll need a repeat performance to keep Seattle's three backs in check because make no mistake, the Seahawks will come out running.
49ers/Seahawks Special Teams, Special Teams Coordinator Al Everest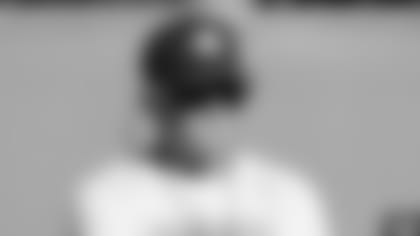 The 49ers special teams units had its opportunities for a few exciting plays in the week two contest against this Seattle team.
Linebacker Manny Lawson blocked a Jon Ryan punt, only to have one of Seattle's best teamers, Jordan Babineaux, scoop it up and scamper his way for the first down and a nice gain into 49ers territory.
Lawson would later almost block an Olindo Mare field goal, but the ball went just under his armpit. Lawson finally got it right last week against New York when he blocked a John Carney field goal that was returned 74 yards for a touchdown by Nate Clements.
That was the second time in two weeks that the 49ers had accomplished that feat, for the first time it had ever been done in NFL history.
Special teams coach Al Everest expects his unit to be as aggressive this week, although he understands getting those kinds of blocks is a matter of mixing things up.
"They were two different type plays," said Everest. "Ray McDonald's play, was a basic swim move between the guard and the tackle. And Manny's was the jump between the center and the guard. You have to be able to attack every gap just like you do on offense and you have to stop every gap on defense. What you look for is some kind of tendency, technique flaw, something you can take advantage of, and to do that, you need the right personnel. Manny is very athletic and can do that. A lot of people try to jump, but they can't get over. Manny got over and made a nice play. I credit the player on that, because you can have all the schemes you want, but if the players can't do them, they're just ideas."
Seattle obviously has an idea of what is coming, and will likely look for areas they feel they can likewise exploit in the 49ers protections.
"They get film just like we do. The trick in this game is you better recognize what you did well and you better recognize what you did poorly and start correcting it. I tell my guys that as great as our blocks have been, the same thing can happen to us if we don't execute our assignments."
Mare is 11 of 12 on his field goals, has a strong leg, and gets his kickoffs deep while Ryan is a very capable directional punter.
But it was 49ers kicker Joe Nedney who stole the show in the last pairing with a game winning 40-yard field goal in overtime. Nedney missed a 43-yarder the following week against Detroit but has been perfect ever since.
"Joe has been Joe. And what that means is he prepares himself every day. He's a consummate pro, knows what his challenges are and what he needs to work on. Nobody is perfect, but you work to be that way. We just go one at a time. That's all you can do, go one play at a time."
Seattle last used Michael Bumpus to return punts against the 49ers, and Josh Wilson to return kicks. They've since signed rookie Justin Forsett, who handled both responsibilities last week against Tampa.
"Bumpus did a nice job for them. We didn't know much about him, and he had some good returns against us. Then they deactivated him and put him on the practice squad, but he could show up for this game, because he had such a good game against us. And if they're not using him, they'll probably use Forsett, a running back who has very good balance. He's tough to tackle. You have to get down and go get him. Wilson has also had some good returns. They're a middle-side wedge team, very similar to what New York does, with a four man wedge, and Josh does a really good job of finding the hole. So we have to have good team coverage and fit in all the gaps and show on the edges."
The 49ers aren't sure of their return situation either. Returner Allen Rossum exited last week's game in New York with a groin injury, but returned to practice on Thursday and is probable. Even if he weren't able to go, Everest has solid backups in Arnaz Battle and Nate Clements for punt returners, and Delanie Walker on kickoffs.
Babineaux is tied with David Hawthorne and Lance Laury for the lead in special teams tackles.
"They have a good core group, so it'll be a challenge for us, and we have to try to get some good blocks and spring our guys open. It came down between an overtime field goal last time. I don't foresee this being any other type of game. I don't care what your records are, it's only about this week. We have to find a way to win the field position battle and win this football game."