The 49ers have had a short turn around in preparing for Sunday's game with the St. Louis Rams, the first of two contests with their NFC West opponent. Here's a look at the game from the perspective of our three coordinators.
49ers Offense/Rams Defense, Offensive Coordinator Mike Martz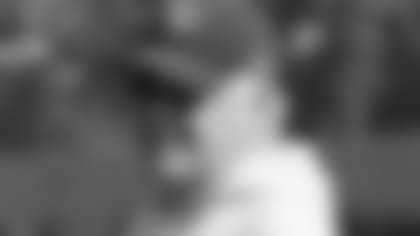 The 49ers offense did a solid job keeping Shaun Hill upright in Arizona, and they'll need to do the same against a Rams defensive line that has some pass rush ability.
"They sure do. They get off the ball real well. They've got some real speed and they chase good," said Martz.
Defensive end Leonard Little leads the Rams sack efforts with 4.5 on the year, while rookie defensive end Chris Long leads all NFL rookies in sacks with 4. Defensive end James Hall also has 3.5 sacks, and his 45 tackles lead the defensive line in stops.
"Leonard has really developed some of his pass rush techniques. He's got the tomahawk move going and across the board, they are doing a good job up front. We've gotten a little better in our protection. We are not anywhere near where we are supposed to be, but I always thought the second half of the season we'd see improvement and I think we are."
Fans will likely see the 49ers again work to create a strong presence in the ground game as St. Louis ranks 30th in run defense. That starts with establishing the line of scrimmage.
Inside the trenches, the 49ers will need to handle La'Roi Glover, Clifton Ryan and Adam Carriker. Glover has started six games at the under technique, while Carriker started off the season starting at the nose with three starts before moving over to share the under technique position with Glover. Slowed by an ankle injury, Carriker's production has gone down in his second season with only 20 tackles on the year and no sacks.
Frank Gore is expected to play on Sunday despite missing two days of practice this week with a neck strain, but Martz might also look to DeShaun Foster and Michael Robinson to help spell his star back some.
A few times in the Monday night game, Robinson lined up at quarterback – a formation that Martz believes can lead to several options.
"We have a little something like that every well (don't understand). We are capable of doing a whole bunch of things, so we'll try to be as multiple as we can and try to keep them guessing."
In the run game, the 49ers must account for linebackers Pisa Tinoisomoa and Will Witherspoon, who rank first and third respectively in tackles for St. Louis.
"I know Pisa very well, drafted him and I just think the world of him as a player and a person. Both of those guys can cover ground and they find a way to get to the ball."
Martz has again harped on how imperative it is to protect the ball. Although the 49ers managed to get back in a position to win the game against Arizona on the final drive, three second half turnovers allowed the Cardinals to take their first lead of the game towards the end of the fourth quarter.
"The number one key is to protect the ball. We can't seem to protect that ball well enough at quarterback. We just have to do a much better job with that."
While Fakhir Brown is the only cornerback to have notched an interception on the year, quarterback Shaun Hill will need to be aware of where safety OJ Atogwe is on the field. After finishing with a career-high eight interceptions in 2007, Atogwe has four interceptions in 2008, which currently ties him for third in the NFL. Safety Corey Chavous has also been disruptive. He's second on the team in stops, has four pass break ups, five quarterback pressures, and a forced fumble and recovery.
"He's made some awfully big plays back there, so we just have to be careful in what we are asking our guys to do. He and Chavous are both downhill guys and they do a real good job."
As for Brown and his starting counterpart in left cornerback Ron Bartell, Martz said his receivers will need to expect physical matchups.
"They want to jump up and manhandle you and wrap you up and grab you and pull you and those things, so that's a challenge for us. They are physical corners and they are not going to let you off the ball and our guys will have to deal with that."
49ers Defense/Rams Offense, Defensive Coordinator Greg Manusky

The Rams offense is under new leadership this year in coordinator Al Saunders, but despite the change, the unit has still had its struggles, ranking second to last in the league in total offense.
The main factor in their recent lack of production has been the absence of Pro Bowl Steven Jackson, who has missed two out of three games with a thigh injury. Jackson was accounting for around 50% of the Rams offense when in action, but the starting back has been ruled out already for Sunday's game.
In his absence, the Rams will turn to Antonio Pittman, Travis Minor, Kenneth Darby and possibly Sam Gado.
"Jackson is a very dangerous runner for them, and it changes their run game without him, but whoever is back there, our guys understand we have to stop them. Pittman is a straight line, speed guy. He's a quick, get up the field guy. Minor is a smaller guy, catches the ball well in the back field, and is a good change of pace guy. Darby, he's a between the tackles style of runner. He's quicker than fast and is an undersized, power back. Gado is a big kid who can hit the hole, so they all present different challenges for us."
The 49ers defense dominated the line of scrimmage last week against Arizona, making the Cardinals rushing attack obsolete. A repeat performance is in order, against a Rams offensive line that is bookended by mammoth tackles Orlando Pace and Alex Barron.
"They are very talented guys at tackle, and they've got some guys inside who are smart and playing well. Richie Incognito is healthy this year and he's got some talent too so we need to get after them."
The line has given up 28 sacks on the year. Notching sacks is something the 49ers always look to do when playing against the Rams and their experienced quarterback Marc Bulger. The 49ers sacked Bulger twelve times last year during their two meetings, six in each game.
Despite the pressure, in the first matchup, Bulger tossed the rock for 368 yards.
"He's not having the kind of production that he's capable of but he's talented and he's won a lot of games in the NFL, and we've seen for ourselves how he can pick you apart if you let him. He's in the upper echelon of quarterbacks in the NFL and we know the challenge he presents."
Bulger's go to receiver is still Torry Holt, who is top of the charts in receptions. Holt's yardage has been outdone this year by rookie wide receiver Donnie Avery, who is averaging 15.7 yards per catch.
"Holt still has been drawing the most attention this year. He's no doubt a top tiered receiver. He's a good route runner, knows how to get open, and has excellent hands. Avery is very explosive, has great speed and some strength. He's still learning to be a better route runner, but he's produced. He's a deep threat, and someone we have to cover up."
Last week, it wasn't Anquan Boldin or Larry Fitzgerald who exposed the 49ers secondary, but rather Steve Breaston. It's been the case a few times this year, where a third or fourth receiver tends to emerge with a big day.
That being said, the 49ers also need to stick close to slot receiver Dane Looker, and Derek Stanley. Stanley has been limited this week in practice with an ankle/elbow injury, but the first-year receiver enjoyed an 80-yard touchdown catch two weeks ago against Arizona.
"Dane is a crafty veteran. He's smart and he knows how to play the position. He's not a big play guy but he can move the chains. Then, you've got the young kid Stanley, who has also shown
he can get vertical. So, as always, we've got our hands full."
49ers/Rams Special Teams, Special Teams Coach Al Everest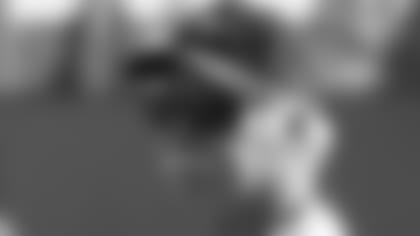 The Rams feature a new kicker this year in Josh Brown, who they lured away from Seattle. The veteran kicker is 15 of 17 on the year with his only two misses coming from the 50 plus range. Despite the two misses, Brown is still solid in the 50 plus range. He's hit four field goals so far this season of 50 yards or more.
"He's a strong legged guy. He does a good job of driving the ball on their kickoffs. . He has the ability to hit a surprise onside with a spike, and he's been pretty accurate as a kicker."
Six times this season, Rams punter Donnie Jones has finished with a punting average over 50 yards, and currently leads the NFL with a 50.2yard punting average on 51 punts.
"Donnie Jones is a big left footed kid who is really having a great year. He really drives the ball and it's a great challenge for us because we have to finish their gunners off. They've got two good gunners in Eric Bassey and Jonathan Wade, and our challenge with these long punts is that we have to finish them off."
The Rams have lost a significant homerun threat in returner Dante Hall, who went down with a season-ending injury against the Arizona Cardinals.
In his absence, the Rams have relied on Derek Stanley, who has been on the injury report this week with an ankle/elbow injury. If he's unavailable, Dane Looker will likely handle the punts, while Wade handles the kickoff returns.
"Stanley and Looker are similar guys, and the same goes with Wade really although Stanley is a bit more darty. They can all make somebody miss and they try to use their field to get some return yards."
Even without the dangerous returner in Hall, Everest believes the Rams special teams units are much improved this year.
"This is a better group than they've had in the past. Jim Haslett believes in special teams.
They've added some guys who give them more speed and energy, and that's helped them out on special teams. It's not the token special teams stuff. They are a much tougher challenge. They are playing with a lot of energy and they are better players this season. They don't have weak links. They are more across the board a solid unit."
Everest's group has also made plays across the board. The 49ers special teams have blocked two field goals for touchdowns, blocked a punt, and returned a kickoff for a touchdown. Joe Nedney continues to be reliable on field goals, while Andy Lee is coming off a solid Monday night outing in Arizona.
While he's not divulging any tricks that might be up his sleeve this week, rest assured Everest will keep his unit on the aggressive.
"I think our philosophy is we should be getting better each week because we spend a lot of time teaching them how to be better, versus trying to come up with a bunch of different ways of doing it. So we stick with a scheme that works and continue to work with them on their techniques and leverage so that as the season goes along, we see continued improvement. I think that's what we've seen lately, and I expect to continue to see our guys progress."