The 49ers close out both their road and divisional play this Sunday in St. Louis with a second matchup against the Rams. Here's a look at the game from the perspective of our three coordinators.
49ers Offense, Rams Defense, Offensive Coordinator Mike Martz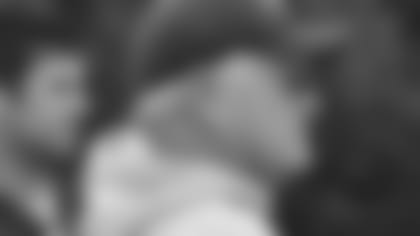 In the first pairing between the 49ers and the Rams, the St. Louis defense had no answer for the 49ers offense until the latter part of the game, and even then, it was primarily because Mike Martz stuck with the run to bleed the clock down and hold on to a 35-3 halftime lead.
But the Rams have made some changes to their personnel, are blitzing more, and have allowed only four touchdowns scored on them in the last three contests.
"They've settled on a defensive crew and they are doing a lot less shuffling of personnel right now, and they are really playing very well," said Martz. "This is the best they've played all year. They are really a different team than the team we played earlier."
Hampered by a hamstring, defensive end Leonard Little is playing sparingly with Victor Adeyanju serving as the Rams starter and most every down player. Adeyanju leads all Rams defensive linemen in tackles with a career-high 65 stops, as well as two sacks.
"He's very stout. He does a great job of getting off blocks and chasing the ball. All of those young defensive linemen are starting to use their hands well and shedding and getting to the ball."
That includes rookie Chris Long, who is showing less hesitancy these days.
"He's really turned it loose. He's playing with that pizzazz that you saw him play in college which is way more aware of what is going on around him now and not so unsure of himself. So,I think he's one of those players that you'll see break out here."
But hopefully not this week. Joe Staley shut down Joey Porter last week in Miami, and Martz expects him to do the same against the Rams first-round pick.
Staley, and either Adam Snyder or Barry Sims, should also be prepared to see Rams pass
specialist James Hall, who leads the team with 5.5 sacks.
At linebacker, the Rams have welcomed back middle linebacker Chris Draft to the lineup.
"I think he has that physical presence that maybe they didn't have. He's real consistent, downhill, very impressive."
Draft started five games earlier in the year on the strongside prior to breaking a bone in his foot. Since returning, Draft has started the last two games at middle linebacker. The Rams shuffled former starting middle linebacker Will Witherspoon (who has been dealing with injuries) out to the strongside last week, where Quinton Culberson had been starting.
Pisa Tinoisamoa is still the Rams most dominating linebacker, starting on the weakside where he leads the team with 123 tackles. (coaching stats)
The Rams also replaced Corey Chavous last week with Todd Johnson at safety.
"I think in terms of coverage and what they are doing, he does a great job of matching up and identifying things. He's a very good tackler. When the ball gets into the secondary, he does a real nice job of wrapping up. He's just real consistent and I think that's helped them."
With Johnson in the back end, the Rams put safety OJ Atogwe down in the box more.
"I think he's their best player on defense. He's a pro bowl caliber safety. I think he's outstanding and they try to utilize him any way they can, which is what you do with a player of that caliber. One of the great ways is to blitz him and also play him off in coverage, so you've always got to know where he is."
Atogwe showed his ball hawking skills in the first contest, popping out the ball from Frank Gore at the end of a 37-yard run. Gore will be a game time decision again this week, leaving the window open for DeShaun Foster to get his second straight start.
"I thought DeShaun was outstanding. I wish we could have gotten him the ball a little bit more, but I thought he was outstanding. He had some runs in there where he just moved the whole pile, pushed it real well. I am very pleased with DeShaun, he did a nice job on check downs, showing up for the quarterback. He had a real early one that was very critical. He did a nice job in blitz pickup, I thought he was outstanding in the game, he really was."
The 49ers were outstanding in the red zone the last time they played the Rams, but that wasn't the case last week in Miami when they failed to score a touchdown.
"There are just one or two little items that if you just do it right you're going to be successful and that's the difference when you play a really good football team. It always comes down to the smallest of details and the guys that do it well usually win those games and that's kind of what it comes down to."
49ers Defense/Rams Offense, Defensive Coordinator Greg Manusky

The 49ers defense has a much greater challenge in this divisional rematch as the Rams have welcomed back their premier running back in Steven Jackson.
"He's one of the top backs in the league," said Greg Manusky. "He can run the ball, he can catch the ball, and you have to account for him on every play because he can change the game by himself."
In two out of the last three games, Jackson has ran for more than 90 yards.
The Rams cut their lead blocker for Jackson since the previous meeting, and have instead relied on tight end Daniel Fells to fill that role.
"He's really an h-back type of player. He's not a blow up blocker, but he plays tough and gives a lot of effort. He also has decent hands and so they can get him the ball out of the backfield."
Quarterback Marc Bulger has been gotten to a lot less lately as the Rams haven't allowed more than a single sack in each of the last four games.
Tackle Calvin Pace and guard Richie Incognito are back after exiting the game in San Francisco in the first half. Center Nick Leckey has gone on injured reserve, leaving the starting spot in the hands of veteran Brett Romberg.
"They've been more steady in pass protection, which is also helped by having Jackson back because team's have to respect the run and can't tee off on the quarterback. Pace is a perennial Pro Bowler, and he makes a difference when he's in there when it comes to protection."
Still Bulger has thrown more interceptions (12), than he has touchdowns (9), never a good sign for a quarterback.
He had a miserable outing against Miami with zero touchdowns and three interceptions, but he's rebounded the last two weeks with two touchdowns and one interception, while completing 59% of his passes.
"He's a good quarterback and he wants to make plays for them. I don't care what his stats may be on the year, he's always a threat and we'll treat him as such."
Defensively, the 49ers have been misers on the dink and dunk plays, but they've been overly generous when it comes to allowing the big plays, like last week's 61-yard touchdown.
"Our guys have to keep everything in front of us. This is a quarterback who has proven he can make the big plays, and we can't give them up."
Bulger has those deep threat targets in Torry Holt and Donnie Avery, and sticking on them all four quarters is a necessity for the 49ers backend.
"We saw last time that Avery is explosive and if you aren't careful, he can really run on you. Holt is the consummate pro and if you give him the ability to make a play, he's going to make it."
The Rams have struggled with their ball security all year long, and lately when they've coughed it up, it's been brutal.
Seattle scored a touchdown off a fumble recovery, a feat the Cardinals also accomplished the week prior, along with a 90-yard interception return for a touchdown.
Although the 49ers defense didn't score directly off the Rams turnovers, the 49ers offense quickly handled the matter with three touchdowns of off three consecutive takeaways.
"Every week we try to create turnovers. Those usually come by getting pressure on the quarterback and forcing him to make errors, and then also guys gang tackling and trying to strip that ball out of there. They came in bunches for us in the last game, and we'll try to do that again."
49ers/Rams Special Teams, Special Teams Coach Al Everest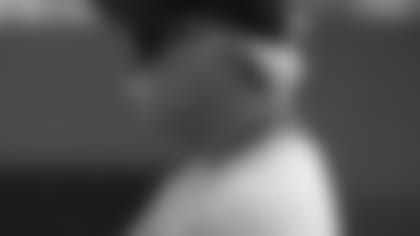 St. Louis lost two significant contributors on special teams this week with season-ending injuries to returner Derek Stanley and linebacker Gary Stills, who led the Rams in tackles on special teams.
Running back Kenneth Darby finished out the game last week as the kickoff returner, but the Rams could also opt to use Travis Minor, who has experience as a kickoff returner.
"Kenneth Darby we had in the Senior Bowl two years ago," said Al Everest. "He's a great kid. He's just had a few returns. Travis has done it before, so we'll see what they do."
Receiver Dane Looker took over the punt return duties once Stanley went down, a role that he has played in the past.
"They used Dane Looker against us last time. You have to take care of business, because he's going to try and get positive yards and has the ability to make something happen. We have to be solid there."
The Rams still head into the game with their most impactful special teams player in punter Donnie Jones. Jones was snubbed for the Pro Bowl this week, despite averaging 50.2 yards per kick on 70 attempts, for first place in the NFL.
"Even better than his distance, he's got great hang time, which really puts a challenge on you, and you have to do a good job with blocking and finishing off blocks."
Of course, Jones's stats are assisted by kicking in a dome half of the year, an advantage that punter Andy Lee will likely take full use of as well this Sunday. Lee had a 71-yard punt last year against St. Louis that completely flipped the field position.
It was a game that came down to special teams as Rams kicker Jeff Wilkins missed a 56-yard field goal in the final minute that likely would have sealed the win for St. Louis.
The Rams have a new kicker this year in Josh Brown, who missed a few days of practice this week with a groin injury, but it was an injury he managed to play with last week against his former team.
Brown has hit 26 of 31 field goals, for an 83.9 percentage. Three of those five misses have come in the last five contests, including a 48-yard miss against the 49ers.
"I didn't notice any change in him in terms of his kickoffs in the last game because of the groin. He averages to the 1-yard line, and he's got good hang time on his kicks. He makes you have to do a good job on the kickoff return part. He's missed a few on his field goals, but he is a good kicker and he gets good lift on his balls."
The 49ers should get a lift in their return game with Allen Rossum expected to return to action after missing the last few weeks with an ankle injury.
"Allen has done it a long time, he knows how it works. We have him where he's no longer jittering, he's getting the ball and going. That's what you have to do in modern return game. You used to be able to fake a lot of guys, but they're too fast now. You have to get going and be a one move guy. You have to get it and you have to go, make one move and be moving so you can get away from them, and that's where Allen was at before he hurt the ankle."
In addition to losing their top tackler in Stills, the Rams have also lost the help of Johnson on some of their units, now that he's starting on defense.
The same applied to the 49ers last week in Miami, and could be the case again this week for running back Michael Robinson, who was named as an alternate to the Pro Bowl this week for special teams.
"Michael Robinson to me has every right to be the Pro Bowl guy. He's had a great season. He's a running back with tackling skills. He's a great cover guy on punts and on kickoffs. He's the back on kickoff return and the captain on the punt return. He does an all-around good job. With Frank out of the game last week, we lost Michael on kickoff cover and on punt return. Everyone knows about Frank, but they don't know what happens to special teams. One of our best players, our captain of special teams, becomes a limited player on special teams if Frank is out of the game. So, we'll see. If Michael has to play more on offense, then somebody else has to step up and handle his job."