The 49ers look for their third straight win against a New Orleans team that has dominated them with a four-game win streak. Check out the game from the perspective of our three coordinators.
49ers Defense/Saints Offense, Defensive Coordinator Greg Manusky

The 49ers seventh rated pass defense faces the ultimate test this Sunday in New Orleans number one passing offense, led by the NFL's passing leader, Drew Brees.
"I was with Brees a number of years in San Diego, and he's a very good quarterback," said Manusky. "He has all of the tools, understands defenses. He's a great quarterback, a great competitor and I can't speak more highly about a quarterback. He does a great job of eluding the rush. Their offensive line plays well together, and he knows where to go with the ball and he does a good job of getting it out of his hands."
His propensity to get the ball out quick has kept him upright for the most part this season. Brees has been sacked only four times.
Brees looks to have tackle Jammal Brown in the starting lineup at left tackle despite suffering a hip injury in Denver, but his starting center was an add to the injury report after missing Thursday's practice with a hamstring injury. Rookie Carl Nicks also looks to get his first start this week, in place of suspended guard Jamar Nesbit.
"Nicks is a good rookie player, and now he'll have his opportunity to go play and show what he can do. They are a line that works well together in the run game and the passing game – the works."
The 49ers had a miserable game against Arizona on third down conversions, but they've since rebounded and improved. That will be a key factor in this game as Brees is also the NFL's leader in third downs, connecting on 20- of 28 passes for 282 yards, two touchdowns and a 74.1 completion percentage.
His go to player on the majority of those third down passing downs as been Reggie Bush, who is tied for second with 7 catches for 99 yards, including a 42-yard touchdown. Bush is also the Saints leading receiver and leading rusher.
"Reggie is all of that and a bag of donuts. He's got skills. He plays at a high level each and every play. He can take it to the edge, he can take it inside. He does everything. He's not a power tailback, but he sure as heck is quick as a cat. We understand that going into the game. He's a playmaker, and always has been from high school to college to the pros."
New Orleans will be without last year's leading receiver in Marques Colston, and could be without David Patten (groin). Still, they've got depth at the position with Lance Moore, Devery Henderson, Robert Meachem and Terrance Copper. Moore is the team's leader among the receivers with 10 catches for 102 yards.
"Moore is a good route runner. He's quick and explosive and he can make plays. Meachem is a good vertical stretch guy. He's got the ability to get down the field, same thing with Henderson or Patten if he's in there. Patten is banged up so we'll see but he's a veteran guy who knows the scheme and knows how to play the position."
Jeremy Shockey being out doesn't give the Saints the same type of threat at the tight end position, but veteran Billy Miller has 157 catches in his nine-year career, and the 49ers expect Sean Payton to make use of him in their passing attack.
Although mighty through the air, the Saints run game ranks 28th in the NFL. That's not too far from the 49ers 21st ranked run defense, an area that Manusky said they need to shore up.
"We've got to be stouter in the run game. That's really where we need to do a better job. Missed tackles last week alone accumulated to about 50 extra yards. That's something we've got to make sure we work on, especially with a guy back there like Reggie, who has that ability to make a lot of people miss."
**49ers Offense/Saints Defense, Offensive Coordinator Mike Martz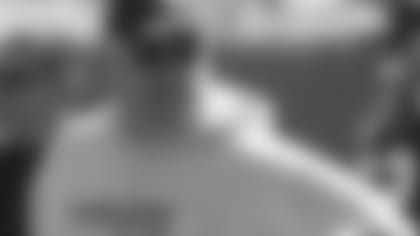 Under the direction of Mike Martz, the 49ers have gone from last year's dead last ranking to an 11th overall rated offense. The 49ers are averaging more than a 100 yards of offense than they were in 2007, and best of all, it's a balanced attack.
The unit ranks 11th in the run and 12th in the pass. Eight different targets were involved in the passing game last week against the Lions, making it more difficult for New Orleans and their 28th rated defense to zero in on just one or two players.
"When things are going right, that's the way it's supposed to work," said Martz. "Everybody should be involved and have an opportunity to make a play. It's hard because they don't know where the ball is going. Defenses by tradition are about recognition of what the offense does. If they don't have a good feel for what you do or where that ball is going, it takes a lot of their recognition away."
In order for things to operate smoothly for the offense this week, the 49ers need top performances out of their offensive linemen in order to combat a potentially disruptive defensive line. So far this season the Saints have started Charles Grant, Kendrick Clancy (a pickup from Arizona), Sedrick Ellis and Will Smith.
"They are very good up front, both ends are really good players and the rookie inside (Ellis) is playing very well. Their front is playing very well. It's an experienced defense, and they are physical."
Arguably their best defensive lineman, Brian Young, has been used sparingly as he comes off of foot/knee injuries. He's a player Martz is extremely familiar with.
"We actually drafted him when I was in St. Louis. He is technically outstanding, but he's not just a technique guy who has marginal ability. He's got real good ability. He's really strong, and he's an exceptional player. In St. Louis, he started in front of the two number ones we had because he was just better. He's substantial and they are definitely better when he is in there. "
Martz is also feeling better about his offense's ability to handle pressure, particularly the blitzes that defenses have sent JT O'Sullivan's way. The line has stepped up their play, but they've also been able to rely on running back Frank Gore.
"Frank has done a terrific job with that, just a phenomenal job with picking up the blitz. He loves doing it. He loves every aspect of playing this game – being a blocker, being a receiver, running the ball. I feel confident that he'll pick up anything unusual because he can sort things out since e understands football so well. He's like Marshall Faulk in that respect. He can solve problems back there in the protections and save you, and then physically get it done. It's very unusual and it's really comforting with him back there."
The Saints linebacking corps has been without its best player in strongside backer Scott Fujita, who has been out with a bruised knee. He is listed as probable and looks to return to action this week. In his absence, middle linebacker Jonathan Vilma has set the tone for New Orleans, leading the team with 33 tackles according to coaching stats. He finished with an impressive 17 tackles in week two against the Redskins.
"Vilma has a lot of tackles this year already. He's been very active. He's got terrific range, good speed and he's really a downhill player."
In the New Orleans secondary, off-season cornerback acquisitions Randall Gay and Aaron Glenn are banged up with injuries and have missed some practice time this week. Gay is the starter with Glenn working as their starting nickel player. Mike McKenzie, who had been limited some after having knee surgery, looks to be getting closer to his true form. He and Fujita account for the only interceptions on the season for New Orleans with one apiece.
"Mike did a nice job last week with that interception. He's got such a good feel for routes and route depths and the quarterback's tempo. He makes plays on the ball when it is in the air. I have great respect for him."
Given New Orleans' offensive proclivity for running up the score, the 49ers offense enters the game with the mindset that they need to hold their own in frequenting the end zone. Martz hammered home this week the importance of executing some of the explosive plays that his unit just missed on last week.
"We have to get better. We left four or five big plays out there on the field that we should have made and that we didn't make. We'll get better each week but we've got to eliminate all of those mistakes that are preventing us from really being explosive. We have gotten better this week but this week, we don't want to leave anything out on the field that could ultimately cost us the game."
**Special Teams, Special Teams Coach Al Everest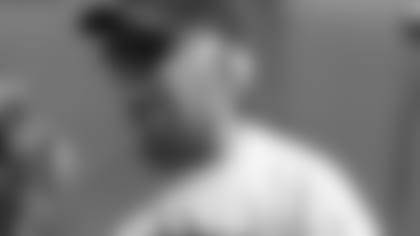 The Saints most explosive offensive player is also their most dangerous weapon on special teams. Bush, with four punts for 85 yards and a 21.3 average, ranks as the NFL's leading punt returner. He's taken one to the house on a 55-yard touchdown return against Washington.
"Reggie Bush is a threat every time he steps out there so we have our hands full," said Everest. "There's nothing I can say that everybody doesn't already know. He gets the ball in his hands and whether it's special teams or offense, you've got to gang it up. You've got to have your guys very responsible and getting to the ball. He's one against ten so we have to be disciplined and get to him."
The Saints haven't been nearly as successful in their kickoff return game with backup running back Pierre Thomas handling those duties. Thomas is second to last in the NFL with an 18.6 kickoff return average.
"He'll explode up in there. He likes to get around the outside on the perimeter and that's where he's probably at his best."
Kicker Martin Gramatica is 3/5 on field goals this year with two misses last week from 51 and 43 yards out. The 43-yard attempt could have been the winning field goal.
"He struggled a bit last week with those field goals, but he's been around nine years and he's a pretty good kicker. He's actually kicking off better than I've seen him kickoff. He seems to have more pop on the ball."
Everest said that punter Steven Weatherford is also hitting the ball well with a 46.2 average.
"They don't do as much directional punting, but he's really helped their coverage with the way he's hung it up there. He's had a really good hang time average and he's really keeping the ball up in the air for a while to allow their guys to get down the field and make plays for them. He's not trying to pin you as much as giving his perimeter guys a chance to get organized and get down the field."
Cornerback Usama Young is leading the Saints in special teams tackles with six, and he's surrounded by solid core players in Josh Bullocks, Chris Reis and Thomas.
"Last week with Detroit – they were all about speed on their special teams. These guys are a mix of fast players and tough players. Some teams are extremely fast, some are extremely physical. This is a pretty good mix, more like us."
Everest's primary concern is getting his unit to experience more highs, and put an end to the lows.
"We've done a lot of really good things, but then we've done some bad things. We don't go from an A to a B play. We've gone from A plus plays all the way to the D play. Our focus right now is to shore this thing up."
Everest gave a few examples of those A to D plays from the Detroit game. The 49ers kickoff coverage unit stopped the Lions at the 16-yardline on back to back returns, but then later allowed a 42-yard kickoff return.
"When we get good field position for the offense or defense, that's what is expected. But, when we put the offense or defense in jeopardy, that's on us too and that's how we'll be judged in the end. So, we are really looking for some consistency this week across the board. The other team is good and they'll make their plays, but we've got to minimize the big plays that really hurt you."