During the 49ers Monday night showdown against the Arizona Cardinals the 49ers will pay tribute to legendary Hall of Fame coach Bill Walsh. Nothing could honor Walsh's memory more than a victory on the very field where he achieved such tremendous success. The 49ers feature three new coordinators who will look to borrow some of Walsh's coaching genius to give Mike Nolan his first win ever over the Cardinals since taking over as the 49ers head coach.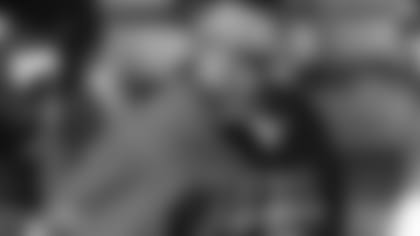 49ers Offense/Cardinals Defense, Offensive Coordinator Jim Hostler **
Jim Hostler is the new guy calling the shots for the 49ers offense, but it's the same offense that was installed a year ago by former coordinator Norv Turner with just a few new wrinkles.
Given that, it goes without saying that the 49ers will look to establish the run with last year's NFC leading rusher in Frank Gore. It also is a foregone conclusion that under the direction of defensive coordinator Clancy Pendergast, the Cardinals will thus look to stack the box and try to stifle the 49ers offensive line and Gore's rushing totals.
"They are going to try to do whatever they can to stop Frank," said Hostler. "We know that, we understand that. So, it'll be a key for us outside and we'll have to take advantage of those opportunities. We are going to have to have some success throwing the football and do some things to give Frank some breathing room."
Wide receivers Darrell Jackson and Arnaz Battle will start at receiver with both Ashley Lelie and Taylor Jacobs also likely to play big roles in the passing attack. They'll be competing against a secondary that features two new starters in free agent pickups CB Rod Hood and safety Terrence Holt, and returners in CB Eric Green and Pro Bowl safety Adrian Wilson.
"Holt and Hood are both experienced players and they've been in the league," said Hostler. "Holt is a guy who can play in center field. He's got a lot of range and he'll hit you too. Of course the corner, he's a guy who we know from his days in Philly – he's quick, he's a very instinctive player and he understands how to play the game. They've got a lot of talented guys on defense but Adrian is the playmaker, he can disrupt what you do. You've got to have an awareness of him at all times."
Wilson is much like 49ers safety Michael Lewis, both players who do very well playing down in the box. Wilson will go after quarterback Alex Smith often on the blitz, but the Cards might also use their physical Pro Bowler to jam up tight end Vernon Davis some at the line to delay his routes.
Arizona will likely bracket Davis with their fastest linebacker in Karlos Dansby and Holt. If Davis can exploit this coverage, he'll also help give Gore some needed breathing room.
An unknown heading into this game is what that front seven will look like for Gore and the 49ers offensive line.
In the preseason the Cards featured a 3-4 defense, but more of a hybrid similar to the one the 49ers ran the last two years. Arizona doesn't quite have the personnel to stick with a true 3-4, particularly after losing defensive end Chike Okeafor for the year.
"We're familiar with what they've done in the past but everyone in this league starts out with something new to throw teams off," said Hostler. "We've practiced against both fronts here, so if they are a 3-4 team or a 4-3 team, it won't be something that will catch us off guard. We'll just have to react on the sidelines to any of the new pressures that they might use."
Pace is slated to start in place of Okeafor with Pro Bowl Bertrand Berry working at the other bookend. Berry has also been playing more of that outside linebacker position and stood up in the preseason, but is at his best with his hand in the dirt.
"They did a little bit of that with him last year standing up so again we've seen both from him, and he's another person you have to have an awareness of all the time because he can change the game as a pass rusher," said Hostler. "He's extremely talented around the corner. He's strong enough to push the pocket to so you have to have things in place to help neutralize him too."
If Arizona comes out in the 4-3, look for Antonio Smith to start at left end with Pace sliding back to linebacker and starting aside Dansby and middle linebacker Gerald Hayes.
"Those linebackers are an experienced group," said Hostler. "They've got a lot of leadership, a lot of confidence in what they are doing so that allows them to play fast, play aggressive, downhill and ahead of the game. You've got to show them some different looks and slow them down mentally and try to slow them down physically."
Arizona may try to use their linebackers coach Billy Davis to their advantage too, as the former 49ers defensive coordinator is very familiar with the 49ers personnel.
"I haven't put a whole lot of thought into it," Hostler said. "I know Billy has information as we all do in this league. We all move from place to place. Billy will have his thoughts and ideas in how he sees us, but I don't worry or put much thought into that."
Definitely on the side of the 49ers offense however will be an electrified Monster Park crowd.
"It's always an advantage in this league playing at home and a Monday night game with the excitement and energy, that's going to be great in our stadium and good for our young players to learn how to play in prime time."
49ers Defense/Cardinals Offense , Defensive Coordinator Greg Manusky
**Figuring out the Cardinals offense is a little trickier since Arizona overhauled their coaching staff this off-season with the hiring of head coach Ken Whisenhunt from the Pittsburgh Steelers. New defensive coordinator Greg Manusky left no stone unturned when it came to studying his crafty opponent.
"You look at the preseason and then also try to figure out what they've done in the past well with the players who have been there, look at some of the Pittsburgh film and what he's done in the past there and then try to formulate what you think he's going to do and then formulate your plan off of that," Manusky explained. "It's just a what if factor that always comes in the first game of the year with a new staff like that."
Last season, the Cardinals ran a pass happy offense, ranking 10th overall through the air and 30th in rushing. Under the direction of Whisenhunt, Manuksy is certain that the Cardinals will come out with a more balanced game plan.
"He's been in the league long enough to know how to be pretty balanced in everything he does – personnel, to plays, to hashmarks, to field position, so good coordinators are usually like that."
The Cards offensive line drew heavy criticism last season, and led to some changes this off-season. Arizona parted ways with Leonard Davis who signed a big-dollar contract with the Dallas Cowboys and then went out and inked left tackle Mike Gandy from the Bills, center Al Johnson from the Cowboys and drafted Levi Brown with their first-round pick.
"Mike Gandy is a solid player," said Manusky. "He's tough, he's physical. He pass protects well, as their whole line does. The rookie Levi Brown is another tough kid, a very strong kid. All the guys are talented and they communicate well from the center on down."
They are also coached by one of the more respected o-line coaches in the league in Russ Grimm.
"I played with Russ a number of years in Washington," Manusky said. "He's a fine offensive coach and he's really got those guys playing at a high level, from the protections to the run. It'll be a formidable challenge to go against a well-sound offensive line."
That well-coached line will need to do a better job this year paving the way for former Pro Bowler Edgerrin James. James came on in the latter half of last season to still end with another 1,000-yard rushing season to his credit, but it was an overall down year in his first season in the desert.
"He's still a talented back," said Manusky. "He's got the ability to take it to the edge, hit it up in the middle and do all of the things he's been doing over the number of years he's been in the NFL. We don't know their scheme necessarily, but with the line they've got and his ability to run the ball, they've got the ability to break big runs."
When it comes to their aerial attack, the Cardinals should also be improved with quarterback Matt Leinart entering his second year.
"Matt looks better," Manusky said. "From last year to this year, he's got a little more poise in the pocket. He has a good arm and good receivers to throw to. That's a big deal for him there, because he's got some special receivers making plays for him."
When it comes to Anquan Boldin and Larry Fitzgerald, it's always a league-wide debate in terms of which player is better. Suffice it to say, they are both something special and are complimented well by Bryant Johnson, a former first-round Cardinals draft pick.
"Right away in them, you see the athletic ability. They played at a high level this preseason, as they've been doing the last few years. They've got big play ability, they'll block, they are physical, and they'll go up and get the ball. Each of them will go after the ball and that makes them a formidable foe."
The 49ers should match up much better with Pro Bowlers Nate Clements and Walt Harris squaring up against Boldin and Fitzgerald, and Shawntae Spencer paired against Johnson, but the defense will need all men to the ball against a receiving corps well equipped to break tackles.
"You've got to swarm around the receivers when they catch the ball," Manusky reiterated. "They can make you miss and they can slip a tackle as good as anyone, so you've got to use the right technique and get them down. They'll make their catches, but you can't let them turn those into explosive plays."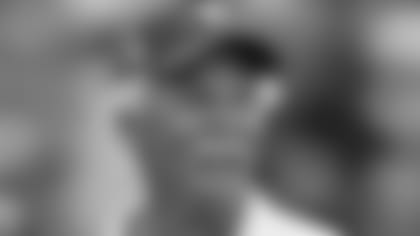 Special Teams, Coordinator Al Everest
**49ers new but veteran NFL special teams coordinator Al Everest will pit his expertise against a veteran equal in Kevin Spencer, who came over with Whisenhunt from the Steelers.
"Spencer was part of winning the Super Bowl with the Steelers," said Everest. "He's got a lot of years in the league and he's a good coach. He's proven to be a successful coach in this league, and I know he'll have his guys prepared."
Spencer and the Cards recently made a bold move in letting go of long-time veteran punter Scott Player shortly after claiming an inexperienced punter from the Steelers in Mike Barr.
After spending the last few training camps with the Steelers, Barr has yet to punt in a regular-season game. Everest isn't fooled into thinking that doesn't mean the young kid can't get the job done.
"We hope we can win in the punting game, but they didn't pick him up and let go of a veteran because he's not very good," explained Everest. "He looked good in his first preseason game. He's a direction punter, but other than that we don't know all that much about him. So, we'll see how he does in a Monday night football game in a stadium that can be hard to kick in."
Barr will be holding on field goals for kicker Neil Rackers, who enjoyed his first trip to the Pro Bowl after a record-breaking season in 2005. The Cards have a solid long snapper in Nate Hodel, but with only a week and some change to practice Barr will be tested in getting that ball down for Rackers.
"That's something that will be interesting to see. That's an area he has to prove himself."
A few other question marks also come into play in the return game. J.J. Arrington, Steve Breaston and Marcel Shipp all fielded kickoffs in the preseason but with Arrington recording a long of 70, odds are the Cardinals will feature him as their returner.
Breaston also handled the majority of their punt returns in the preseason, but Arizona recently claimed Jerheme Urban off waivers from the Cowboys where he notched a 95-yard punt return for a touchdown in the preseason.
"Breaston is a rookie out of Michigan and he has good quicks and likes to cut back," said Everest. "He had a few nice returns, and then Urban has spent time with Seattle and the Cowboys and had a big return there with Dallas so we don't know who they'll use. It's clear they felt it was an area they wanted to shore up, so we'll see who they use."
Outside of their specialists, Everest expects Sean Morey and Aaron Francisco to give the 49ers the most trouble. Morey followed Spencer over from the Steelers where he was a co-captain in 2005 and 2006, also leading the special teams unit in tackles each of his three seasons. Following the 2005 season, Morey was named a Pro Bowl alternate, similarly to Francisco who earned that honor last season after leading Arizona with 23 special teams tackles.
"Spencer has a good crew, especially with those two guys. It'll be a heck of a challenge for us, and an exciting way for us to start the season and make a statement on special teams."
Everest will look to his own special teams playmakers – Brian Jennings, Andy Lee, Maurice Hicks, Marcus Hudson, Keith Lewis, Joe Nedney, Michael Robinson, and Brandon Williams to counteract the Cardinals and win the field position battle on behalf of the 49ers.
"Field position has a great impact on the game," Everest emphasized. "If you can get the advantage it makes it easier on your offense, better on your defense, and then if you can score on special teams, that's even better, that can really flip a game and be a dramatic difference. We have to go out there and be in charge, not react to them, but be in charge of what we do."
Lastly, look for a trick play or two on special teams as well.
"A Monday night game, oh sure, we'll be looking and expecting anything and everything. We've got to be prepared to surpass them, play solid football, and try to impact the win in our favor."