The 49ers wrap up their play against the AFC East with Sunday's road matchup against the Miami Dolphins. Here's a look at the game from the perspective of our three coordinators.
49ers Offense/Dolphins Defense, Offensive Coordinator Mike Martz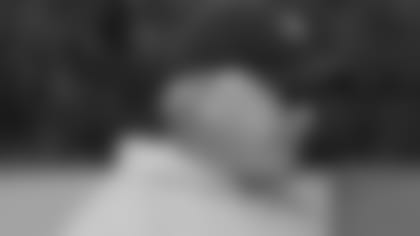 The 49ers will face a 3-4 defense for the second week in a row, but the Miami defense is one that Mike Martz feels is less like the one they saw last week against the Jets, and more comparable to the Dallas Cowboys.
"It's quite different. They use different coverages. Even though it's a 3-4, they are a little more like Dallas' front than the Jets."
And similar to the Cowboys who are blessed with one of the premier pass rushers in DeMarcus Ware, the Dolphins offer up the league's leader in sacks in Joey Porter, who has 16.5 on the year.
"Joe is really good. He's a hard guy to stay on blocks and does a great job with the pass rush. They try to keep him loose as much as possible. It's a hard matchup for anyone who plays him, you just have to account for him."
Martz of course wasn't going to delve into how exactly he'll account for Porter, but motioning a tight end to Porter's side just prior to the snap is one way to deal with him, as well as using a back and lineman to help chip him.
Tackles Joe Staley and Adam Snyder will carry the major brunt of Porter's pass rush, and will need solid pass protection on the afternoon, because with time to throw, quarterback Shaun Hill should have some targets.
The Dolphins are very solid at corner in Will Allen and Andre Goodman, but Miami doesn't have a lot of depth.
"They are real aggressive corners, and do a good job particularly in the press. They are probably as good a tandem as we've seen this year. We've got our work cut out for us for sure."
Isaac Bruce and Bryant Johnson will likely draw those two defenders in coverage, meaning some of the 49ers younger receivers in Jason Hill, Josh Morgan and Dominique Zeigler could find some open holes to settle in. Morgan has been out for the last month, but Hill and Zeigler have been making plays in recent weeks.
"They have done well, but that's what they are supposed to do. That's what I expect them to do. It's their job to get open and make plays."
With Frank Gore fighting through an ankle sprain, Martz also expects DeShaun Foster and Michael Robinson to thrive if given the opportunity for more playing time this Sunday.
"That's why they are both here, for these situations. They're prepared, they are ready. I don't have any qualms about either one of them going in and playing the whole game. They are real good players and we are real fortunate to have them."
The Dolphins are at their best however when it comes to stopping the run, and it starts up front in nose tackle Jason Ferguson, who was required via trade with the Cowboys.
"He's very active, very quick off the ball. He does a great job with his hands. He's a different kind of nose than what we saw last week in Kris Jenkins, but he's a little quicker. He's a little harder to handle, a real hard guy to cut off. "
Safety Yeremiah Bell spends a lot of time down in the box, and is leading the team with 97 tackles. Middle linebackers Channing Crowder and Akin Ayodele are also extremely active in the run game, registering as second and third on the team in tackles.
"They do a good job with their front getting after you in the run game, so we need to do a real god job in our blocking and get some lanes open for our backs."
The 49ers also need to continue their focus on ball security. They gave up only two turnovers last week on an interception and a fumble, but they dodged three other fumbles. But for the first time all year, the 49ers did show some resiliency after making mistakes, something that seems to be starting with Shaun Hill.
"He's getting better every week. He's real steady. He's got presence during the game. He has a nice feel for it. Nothing really shakes him or unsettles him which is so important. He's very competitive. He understands what he is seeing. There's no panic to him at all. Even if he makes a mistake, he understands it, he fixes it, he moves on. He's got a steady personality that this time kind of needs."
49ers Defense/Dolphins Offense, Defensive Coordinator Greg Manusky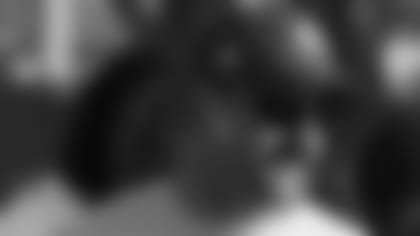 The 49ers run defense kept a 1,000-yard rusher in Thomas Jones to only 56 yards last week, something they'll need to repeat this Sunday. While the Dolphins rank higher in their passing attack than they do the run, they are a run first team that features a two-pronged rushing attack by Ronnie Brown and Ricky Williams.
"They both are bigger running backs with big play ability. They've got size and home run speed, which is a rare combination. They have the strength to break tackles and the speed to outrun you too so they're a challenge for us."
The Dolphins started a new trend this year by putting Brown back at quarterback in what's now become known as the wildcat, aka the option. They've used the formation 76 times on plays that yielded 452 yards for a 5.9 average. They've also scored 8 touchdowns off of it.
"It can keep you guessing because they've done a variety of things out of it, including even a few passes. But we've studied it and we've prepared for it. You can make it more complicated than it really is, but I think if you play your assignments and stay disciplined you'll end up saying to yourself, 'boy, that was easy.' "
Dolphins quarterback Chad Pennington has sure made it look easy since joining the team after he was released by the Jets. Pennington isn't flashy, but he has gotten some endorsement by media members as a valid candidate for NFL MVP honors. He reached the 3,000-yard passing mark on the season with last week's 181-yard passing day, and owns a 66.4 completion percentage on the year.
"He's got great accuracy, which is one of the reasons why you don't see him throw too many picks. He's a very intelligent quarterback and he's not a guy who takes many chances. He's not going to beat you with his legs, but he is going to methodically move the ball down the field, and use his smarts to beat you."
Pennington is now without his best receiver in Greg Camarillo, who was lost to injury a few weeks back. In his absence, second-year Ted Ginn and rookie Davone Bess have been asked to raise their level of play. Ginn has caught 48 passes for 669 yards and a touchdown this year, and owns at least one reception in each of his last 25 contests. Bess is used mostly in the slot, and has 39 catches for 433 yards and a touchdown. 20 of those grabs have come in the last three weeks as a starter.
"Both are undersized guys for the position. Ginn has good top-end speed and is a big play type of receiver. Bess is quicker than fast and is more of a possession receiver, but he can make you miss so you've got to get him down when he gets the ball and limit his yards after the catch."
Pennington looks for his running backs fairly often, but not quite as frequently as he does his top two tight ends in Anthony Fasano and David Martin. They have combined so far for 53 receptions, 713 receiving yards and five touchdowns.
"Fasano is another guy who they brought over from Dallas and he does a little bit of everything. He can block, run routes and catch balls. Martin is more of a receiving tight end and that's obvious from his production. Pennington looks for both of them and we've got to get them covered up."
The Dolphins recently sustained a major loss at offensive line with former 49ers guard Justin Smiley going on injured reserve. Andy Alleman got the start last week, but Brandon Frye rotated in with both Alleman and right guard Ikechuku Ndukwe as the Dolphins search for their best combination up front.
"Tackle Jake Long has had a solid season as a rookie and he's leading that group. They've got some guys moving around, but they are a physical line and we've got to match that intensity and win the battle at the line of scrimmage."
The 49ers always harp on getting off the field on third down conversions. To do so, they'll need an outstanding effort in first down against a Dolphins offense that ranks third in the NFL in yards on first down with an average gain of 6.03 yards per play.
49ers/Dolphins Special Teams, Special Teams Coach Al Everest
The Dolphins utilize their top two wideouts in their return game with Ted Ginn primarily managing the kickoff returns and Davone Bess taking the punt returns. However, the Dolphins put both players back on punts, similar to what the 49ers have used at times with Allen Rossum and Nate Clements.
"They do some two deep stuff with Ginn as the deep guy and Bess as the short guy on the punt returns, so you have to be aware of any potential reverses. But, they're both similar guys – jitterbugs with good speed, they're shifty, can change direction, and present a threat. They're good enough to make a guy miss, so you have to get a hold of them and take them down."
Everest hopes to get returner Allen Rossum back this week, but even so, the 49ers plan to keep Michael Robinson and Delanie Walker back deep on kickoffs.
Of course, all of the players will be on the alert for a kickoff coming their way from rookie kicker Dan Carpenter.
"He's a directional kickoff guy. Basically he drives the ball to the left or the right, but they've done a lot of mortar kicks and pop-ups."
Rossum's likely return as a punt returner couldn't be more timely as Arnaz Battle, who handled punts last week and had a long return of 19, is doubtful for Sunday after aggravating a foot injury that kept him out four weeks.
If Rossum goes, he'll be handling punts by Brandon Fields.
"He's a big guy who can really drive the ball. He hasn't been a pin guy on his direction. He pretty much works on getting into a third. But he has the ability to get some good hang time so we have to sustain our blocks."
The 49ers should be licking their chops when it comes to the return game this week as the Dolphins have coughed up some huge chunks in the return game. Their second to last in the NFL in punt and kickoff coverage, having allowed two punt returns for touchdowns and a long kickoff return of 95 yards.
But those things can happen to even the best of units, as seen last week when Leon Washington took a kickoff return back for a touchdown against the 49ers. Fortunately, a holding infraction negated the score.
"We were lucky on that one kickoff when he ran it back. It wasn't lucky in a sense, because there was some holding going on there. But you hate to always think it's going to be called. You can't rely on that. You have to be better than that. We have to get the guy down. "
When it comes to getting guys down for Miami, it's usually cornerback Jason Allen and running back Patrick Cobbs making the stop.
"Both of those guys are good, core players on special teams. Overall, this is a blue collar team. They're going to play hard. They play hard, they're going to get after you and they have some skill guys in there. We've just got to match their intensity and execute."
The Dolphins have had a field goal blocked once this year by the Buffalo Bills, and that's something the 49ers have executed very well. San Francisco blocked two field goals and returned them for touchdowns against the Eagles and the Giants.
"We look for blocks on every field goal. If we think we can exploit that area, we'll do so. Every block usually happens because of a different reason, so it's just a matter of staying vigilant and seeing what you can get. That goes all across the board for everything we do out there."