The 49ers hope to build on the momentum that's been established the last two week with competitive play against the Cardinals and a dominating victory over the Rams. The road is perilous this weekend however as the Cowboys are at the top of the heap when it comes to talent in all phases of the game. Check out what our three coordinators had to say about the upcoming matchup.
49ers Offense/Cowboys Defense, Offensive Coordinator Mike Martz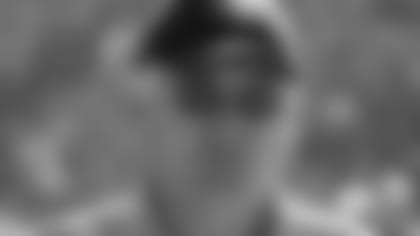 The 49ers started off the season on shaky ground when it came to sacks, racking up 34 over the first eight games for an average of 4.25 sacks a game. The last two weeks, the 49ers have significantly reduced those numbers of sacks, giving up only two against the Rams.
Maintaining that solid wall of protection looks to be a tad tougher this weekend given a very solid Cowboys defensive front, one that is what immediately stands out to coordinator Mike Martz.
"Their front is pretty violent. They are a real, tough, physical front and we've got to make sure we can match up with that."
The Cowboys are fortunate to have one of the better all-around nose tackles in the NFL starting for them in Jay Ratliff, who had 31 stops on defense and is second on the team with six sacks.
"He gets such a good push. He defeats those double teams in the run game, splits those zone blocks. For a nose, he's the best pass rusher at that position I've seen. He's quick off the ball and uses his hands really well."
Outside linebacker DeMarcus Ware also presents a real problem in the passing game with a fierce pass rush that is indicative of his 11 sacks, which tie him for third in the NFL.
"I think with their inside guys, as well as DeMarcus they really cause problems with you protection wise. It's hard to single anyone out and you have to be careful about who you put your backs on. I think it's just an outstanding defense personnel-wise and they can create some problems with you."
Anchoring down the two inside backer positions is Pro Bowler Zach Thomas and Bradie James.
"They've got experienced backers who know that defense so well. There is nothing they haven't
seen before. If you have young backers in that defense, they are a little tentative and get out of position. These guys are never out of position. They hit the run fits just right, and they route read and they read the quarterback exceptionally well."
In the backend, the Cowboys best safety is Ken Hamlin, who the 49ers know well from his days in Seattle. Their best corner is veteran Pro Bowler Terence Newman, who returned from injury for last week's game against the Redskins, shutting down Santana Moss.
"He did a real good job. Guys who have played that long route read so well. They recognize plays quickly. They read and diagnose and make real good decisions and they make it hard now. You've got to be real sharp with the ball when you are throwing it."
Shaun Hill proved to very sharp last week throwing the ball as he finished the first half with a perfect quarterback passer rating. And music to the ears of 49ers fans, Hill completed the game without a turnover.
On a sour note, the 49ers offense didn't finish the game the way they will need to this week. Of course, running back Frank Gore exited the game after going over the 100-yard rushing mark, and Martz called a very conservative second half given the 49ers huge lead.
"I think a couple of things happened in that second half. They were really loading up the box inside and it was just hard to run, yet we just kept running so you have to be careful about making conclusions from that. But still, we need to pound them. When we've got to pound someone, we've got to pound them and we are capable of doing that. We just have to play better, and we've got to finish off games better than we did the other day."
The Cowboys have been better at defending the pass (7th overall ranking) than they have the run (15th overall ranking), but it all depends on what they believe is the 49ers biggest weapons. For most defenses, that's been stopping Gore, which is why Martz is excited about the way some of his other playmakers on offense have stepped up recently.
"There are times when they are just not going to let Frank get to the line of scrimmage. They're going to do everything they can to take that away. Then you need to move into another area and sometimes he has less touches than you really want. But it also means you can throw him the football. These other guys like Jason Hill, for instance, B.J., Michael Robinson, they're all starting to step up and take on a role, which takes a lot of pressure off of Frank and this offense when other guys are being accountable and able to make big plays. If you focus on one or two guys and rely on them to win the game with big plays, you may do it occasionally but it's not going to happen very often."
49ers Defense/Cowboys Offense, Defensive Coordinator Greg Manusky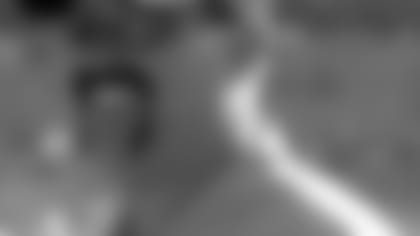 In looking at the Cowboys, it's safe to say their offensive line is the engine that makes it go, but that the engine sputters without quarterback Tony Romo in the driver's seat. The team notched only one win without him during his three-game absence as he healed up from a broken pinky.
Immediately upon his return, Romo guided his team to a huge win over the Redskins which kept the Cowboys in the hunt for a wildcard spot.
"He's a good quarterback. You could see that when he was away, their offense was not as productive as they have been in the past. He's a big component of their team, just like any quarterback would be. I don't know whether or not he's 100%, but they have him back in the lineup, they won last week and they got the confidence in the kid to throw the ball."
Dallas also has enormous confidence that they can run the ball with their Pro Bowl back Marion Barber.
"He's fast, physical, everything that you want in a running back. He's got good vision, he's tough, he's physical, he's downhill and he'll hit the crap out of you. He could play linebacker. He plays tough and physical."
The Cowboys preferred to use a two-prong attack with Barber and Felix Jones, but Jones is headed to I/R this week with a toe injury that will require surgery. But Barber can hold his own without Jones, as he did last week with a 114-yard rushing performance.
The Cowboys offensive line is built for run blocking, and is one of the biggest in the NFL.
"They're just massive across the board. We can't point out one guy, but Leonard Davis, he's a big guy, probably bigger than any of the guys they have up there. He's a talented guy and he comes off the ball hard. But all of those guys attack you downhill."
The key for Manusky's much smaller sized defensive front – stay low.
"I think every time we have to use quickness and leverage to get underneath those guys. To play high, they'll knock you off the ball."
The guys in the backend also have tough assignments this week.
Terrell Owens has seen a lot of double teams this year and been frustrated by his lack of opportunities, but he is still the Cowboys leading receiver with 40 grabs for 505 yards, and six touchdowns. With Dallas having acquired Roy Williams from Detroit, singling in on T.O. isn't as easy as it was earlier in the year.
"Terrell is still a vertical threat, inside threat, across the field threat. You name it, he does it. And then with Roy Williams, those are guys we have to cover. Our guys have to step up to the challenge, like they do week in and week out."
Another player the 49ers must reign in is Pro Bowl tight end Jason Witten, who currently tops the Cowboys receiving charts with 48 receptions for 583 yards.
"I think he's a very good tight end, who blocks very well. Moves, catches balls and can possibly run the ball as well. He's a talented player who has had great production for them. We've got our work cut out for us."
Manusky's unit came up with three straight turnovers last week against the Rams, which was a critical factor in the victory.
"Any time we can take the ball away from them is a plus. That's a high priority every week."
49ers/Cowboys Special Teams, Special Teams Coach Al Everest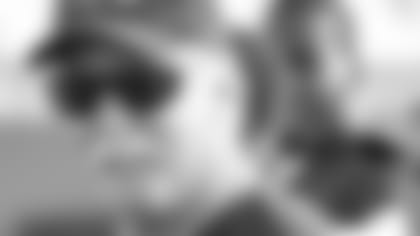 Dallas' worst breakdown on special teams this year came in a pivotal moment as the Cowboys allowed a punt to get blocked by Arizona for an overtime game-winning play as the Cardinals scooped the ball up and returned it for a touchdown.
Dallas also allowed J.J. Arrington to take a kickoff return to the house for a score earlier in the game.
But Al Everest believes that those mistakes aren't common for the Cowboys special teams units.
"They've got a talented group. This group is as talented as anybody's got. They have speed, they're heavy on defensive personnel on game day, they'll suit 22 or 23 defensive players, which is additional db's, additional linebackers. I would assume, the reasoning is to get as much talent on their special teams."
The blocked punt did however cost the Cowboys one of their weapons as punter Mat McBriar was lost to injury on the play. Dallas scurried to sign a replacement in first-year punter Sam Paulescu.
"He's a directional-type punter. The hard part with him is some are short and some are longer.
He's not as consistent, he's what you would expect out of a 1-year guy. He's a pretty tough kid, tackles and does some things that help them, but they did lose a lot with McBriar injured."
Kicker Nick Folk earned a Pro Bowl berth in his rookie year in 2007, and is currently 9 of 11.
"He's having a pretty good year. He kicks off, does the field goals, and is a solid young kicker. He tries a directional kickoff on you, and will try to put it on one half or the other half."
Everest has liked what he's seen the last few weeks from Allen Rossum, who took back a kickoff return for a touchdown to start the game against Arizona, and then nearly returned a punt return last week against the Rams.
"The return game has been real good for us. We have to stay after it, keep plugging and make some plays out there. We need to get a turnover. That's more important than anything we do, take a possession away from them."
Dallas is in a bit of a pinch at kickoff return as Miles Austin has missed practice this week with a knee injury. Austin was already the backup behind Jones, who is now done for the year. Everest expects that the 49ers could see either Isaiah Stanback or Orlando Scandrick as kickoff returners.
The Cowboys are solid however at punt return with receiver Patrick Crayton handling those responsibilities.
"He's a high-risk taker. He's got good change of direction, good speed and you have to tackle him; you have to go get him. He's a talented returner and he can be dangerous. Getting him down quickly is one of the keys for us this week."
The 49ers coverage units flew down the field last week with several different players closing to the ball quickly on both kickoffs and punts. After a shaky beginning to the season, Everest has his guys playing at an extremely high level in all facets. The goal remains the same this week as the special teams unit looks to win their phase of the game.
"It's not about Dallas, it's about us. It's about us doing what we do, and doing it with great energy and doing it with conviction. Each guy has to count on each other to do their part. We have a great group of guys on teams, who are dialed up right now. They're enjoying it, they know the challenges of it and they know what they're doing. I think they're learning all the time on how to do it better. You just have to keep pushing."