The 49ers travel to Cleveland to close out the 2007 season against the Browns, a team whose playoff destiny will be determined by Sunday night's game between the Indianapolis Colts and the Tennessee Titans. Here's a look at the season finale from the perspective of our three coordinators.
**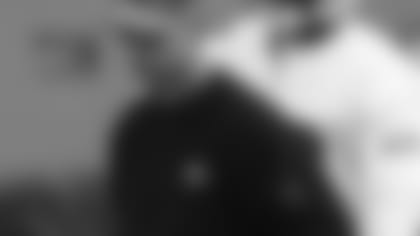 49ers Offense, Browns Defense, Offensive Coordinator Jim Hostler**
After facing one of the best defenses a week ago in Tampa Bay, the 49ers offense and coordinator Jim Hostler will face one of the worst in Cleveland's 31st ranked defense. That still doesn't necessarily make for an easy road for the 49ers and their 32nd ranked offense.
"We've got to handle the different looks up front," said Jim Hostler. "They play a couple of versions of it, so it'll be a recognition game for us."
Up front the Browns will have a change in the lineup after losing starting nose tackle Ethan Kelly this week to injury. Shaun Smith will start in his place, working between veteran ends Orpheus Roye and Robaire Smith.
"Shaun has played a lot this year so he's experienced and he's a big man who eats up a lot of space. The two ends are pretty good. They are big bodies, and they play very good technique and are good inside 3-4 two gap guys."
Former Patriots linebacker Willie McGinest starts at outside backer, opposite second-year player Kamerion Wimbley, who leads the team with five sacks. The former first-round pick also has four forced fumbles. Andra Davis and D'Qwell Jackson work as the inside backers and are both at the top of the Browns coaching stats in tackles. Davis does an outstanding job against the run and has nine tackles for a loss on the season.
"I used to have to face McGinest when I was with the Jets and so I know his versatility and his pass rush ability. They move him in and out, put him inside and out and he's a guy we've got to be aware of. Wimbley is playing very well off the edge and he's the primary pass rush threat outside. He's an up the field guy. Davis and Jackson are both doing good things in the second level both against the pass and the run."
In the backend, rookie Eric Wright and fifth-year veteran Leigh Bodden work at corner with a pair of vets at safety in Brodney Pool and Sean Jones. Bodden leads the Browns with six interceptions, which is also tied for third in the AFC. Jones is right behind him with five picks.
"Both corners are aggressive. They are bump and run guys and they don't back down from any challenge. Last week against Cincy, they got up on those two Pro Bowl receivers and bumped and challenge them, so we expect the same. They try to get their hands on the receivers and they play physical. That will be a tremendous challenge for us."
On paper, the 49ers should be able to move the ball on the ground and through the air against this defense, but the offense will have their fourth quarterback of the season under center come Sunday. Quarterback Shaun Hill has missed practice this week with a back injury and will be replaced in the lineup by  veteran Chris Weinke.
"We've gotten Chris ready to play this week and whoever is in there, we'll do our best to help them be successful as we've done all year. You try to do things each guy is used to doing and keep the pressure to win the game off the quarterback. We'll mix it up and do what we can to get the run game going and get some rhythm in the passing game and keep them off balanced."
The 49ers have done a much better job protecting the football with only two turnovers in the last two weeks, a theme they'll need to repeat in order to help keep Cleveland's explosive offense off the field.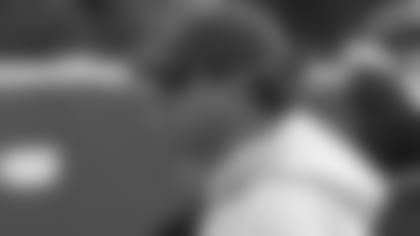 49ers Defense, Browns Offense, Defensive Coordinator Greg Manusky**
Quarterback Derek Anderson is following in the footsteps of Kurt Warner, Trent Green and Marc Bulger – coming out of nowhere to have a Cinderella year. The former Ravens sixth-round pick has been the Browns starter since week two, and has thrown for more than 3,600 yards.
"He's playing very well," said defensive coordinator Greg Manusky. "He has good vision and he gets rid of the ball quick. He's got a good tight spiral and he can throw it. He'll throw it deep, he'll throw it short. He can really do it all."
Anderson does get rid of the ball in the hurry, but his line has done an excellent job. They've given up only 18 sacks on the season and are ranked fourth in the NFL in sacks per pass play.
"They communicate very well across the line and they pick up people well. They are a big offensive line. Joe Thomas is a very good, athletic tackle and has been a big addition for them this season. He's got good feet and can run and he's done a great job for being a young buck, and that whole front five communicates well."
Anderson also benefits from a talented supporting cast with a Pro Bowl receiver in Braylon Edwards and a 1,000 yard target in tight end Kellen Winslow.
Edwards' 15 touchdown catches ranks second in the NFL behind Randy Moss, while his 1,222 yards rank sixth.
"He's a good receiver, another talented guy for us to have to defend. He comes up with big plays. He's well deserving of the Pro Bowl and he's a fine football player."
Winslow was denied Pro Bowl honors with Tony Gonzalez and Antonio Gates getting the nod instead, but he'll likely be the biggest headache for the 49ers. Last week, Bucs tight ends Alex Smith and Jerramy Stevens were both able to find open areas in the 49ers defense with a combined 10 catches for 152 yards and two touchdowns.
"He's played at a very high level. The quarterback likes him and has confidence in him. A guy like that who can block and run routes like a wide receiver presents some problems for you. That can definitely be a mismatch."
When Anderson can't find his big play receiver or tight end, he'll usually look for either Joe Jurevicius or running back Jamal Lewis. Jurevicius is tied for second in the NFL with 29 receptions on third down, while Lewis is fourth on the team with 29 catches and a 8.5 average yards per catch.
Cleveland found a gem in the former Ravens Pro Bowl back as Lewis looks to be back to his true form with 1,176 rushing yards and nine touchdowns.
"He's a big time factor in the running game. He finds that soft spot and busts it through there. He'll hit it, and he'll hit it hard. He has the size, and he has the speed. He's a guy I don't want in the second level. We've got to hit him at the line of scrimmage."
The 49ers have given up some yards in the last two games, but they've done two things very well. They've tightened up on their half of the field and limited scores, and they've gotten some timely turnovers.
On the road in this hostile Cleveland stadium, they'll need to do both.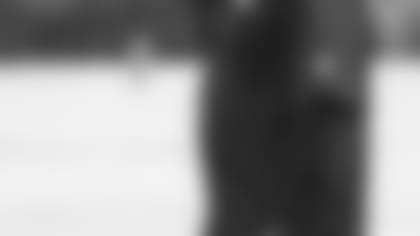 49ers/Browns Special Teams, Special Teams Coach Al Everest**
The Browns most dangerous player on special teams is Pro Bowl return man Joshua Cribbs.
Cribbs leads the team in tackles with 19 and for the third year in a row has set a franchise record for kickoff return yards with 1,752 with one game left to play. He's returned two kickoffs for touchdowns with five total returns over 50 yards.
"He's been tremendous for them. He was as quarterback in college and he's really found a niche on teams. He's a lot like Arnaz Battle was back when he was playing special teams for us. He's got good vision, but the best thing he does is that you can't arm tackle him. You've got to take him down. You've got to gang tackle him, and if you can do that, he will put some on the ground because he's always fighting for those extra yards."
Kicker Phil Dawson has hit 24 of 27 field goals on the season, with the Raiders blocking one of those in late September. Dawson has 10 career game-winning field goals to his credit, and is only four points away from setting a franchise record for the most points in a season by a kicker.
"He's had a pretty good year with only two misses. He'll move the ball around you in the back end on his kickoffs too."
A bad snap by Ryan Pontbriand led to a missed opportunity on a field goal against Cincinnati last week, the second blown field goal attempt of the season for Cleveland.
Punter Dave Zastudil has resumed his duties from Scott Player after recovering from a back injury.
"He's a left footed punter and he's had to play in some bad weather games which has affected his average. We'll have to switch our block points to the other side since he is a left footer, and we'll try to get after him as we do every week."
The Browns lost their second leading teams tackler in former 49ers safety Mike Adams this week due to injury, but the group gets solid play out of a host of players including Brandon McDonald, Chaun Thompson, and Nick Sorensen.
"It'll be a physical match up because these guys are one of the bigger sized units we've faced. I told our guys they'll need to play with a lot of heart this week because it's a tough group we'll be facing."
The 49ers went and got a surprise onside kick last week against Tampa at the start of the second half. A few trick plays could be in the making again in this season finale, although the 49ers will likely concentrate on achieving two records.
Pro Bowl punter Andy Lee is on the cusp of breaking two NFL records. His 38 punts inside the 20 is one shy of the current NFL record held by Kyle Richardson. His 42.6 net average also has him on track to shatter the highest net average record since the AFL-NFL merger. Mike Horan currently has the highest with a 39.9 net average, set in 1993 while with the Giants.
"It'll be tough because we could have bad weather and he'll be kicking it to the AFC Pro Bowler, but we'll go play our hardest to get it."