**The Cardinals have won all three of their home games this season, and will look for their fourth when they host the 49ers on Monday night. While Arizona hopes to continue their winning streak, the 49ers expect to break a five-game losing skid. Here's a look at the game from the eyes of the 49ers three coordinators.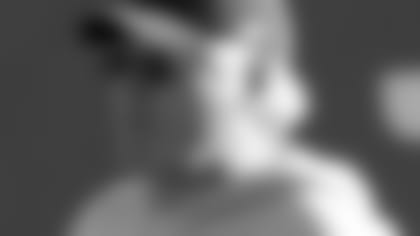 49ers Offense/Cardinals Defense, Offensive Coordinator Mike Martz
**
In the week one matchup, it was a little bit of guesswork in terms of what the 49ers might see from the Arizona defense, which had flirted with a 3-4 somewhat last season. With eight games now played, Mike Martz had more tape to watch of a Cardinals defense that has continued to employ a variety of looks with their front seven.
Martz expects a few new wrinkles to be thrown his way by Arizona's defensive coordinator Clancy Pendergast, but in sticking with his own season-long theme, the focus isn't as much on "what they do and more on what we do."
"The biggest issue is, I'm more concerned that we're doing what we do better every week. We're just not doing that yet. We need to get to that point, where we're really wired in and where we execute at a real high level. Right now, we've got too many leaks that we've got to plug up before we get them playing better. And we will."
The 49ers biggest problems in the week one contest were turnovers, something that has remained a problem ever since.
"I think everybody, who we've played, whether it's New England or the Giants, or whoever it is, the turnovers have been an issue all year," said Martz. "If you take those turnovers away and you take the ball away a little bit (from their offense), really our record is going to be a lot different. Really it's not that we can't play with anybody in the league, that's not the issue at all. We just have to play better."
While Martz looks for his returning players to pick up their level of play, he's also hoping to see good things from Shaun Hill, who will make his first start, as well as Jason Hill and potentially Dominique Zeigler.
"Shaun has a great opportunity, and I'm excited for Shaun and to see what he does with it. Jason Hill is a bigger receiver with good speed and he can go. He's been an outstanding special teams player. I think he's going to be good, but who knows yet. We just have got to put his face to the fire and see how he responds. Both Jason and Dom, preseason, they both did a nice job. We think we can kind of project how they'll play and that's how you have to look at it, that they are going to do a fine job, but they haven't really played a whole lot."
As for Arizona, things are pretty similar on the defensive side of the ball.
Bertrand Berry and Travis LaBoy notched three total sacks against the 49ers in the first game, with each forcing a fumble. Both outside linebackers have continued to apply pressure throughout the season, and despite each one missing time with injuries, they hold the team lead in sacks with four apiece. (LaBoy is currently questionable with a groin injury that kept him out of the Rams game last week.)
"The one thing they've done is, they've gotten ahead on some people and given them some opportunities to get after them. And you have to be real careful of that, there's no question.  And then you start looking out there and they've got some inside guys, who have done a great job. It's a real good defense. It's a real good football team."
Pro Bowl safety Adrian Wilson was also reportedly used more down in the box last week against the Rams than he has much of the year,  as he notched a sack and forced fumble. But, throughout his career, wrecking havoc has been a staple of Wilson's play.
"He's always been a guy, who you really have to account for in your protections and in your runs. He's really a heavy-hitter and he's a hard guy to block for backs, because he's a big, physical guy. There's no finesse about his rushing at all."
Arizona's secondary could feature a new face in rookie Dominique Rodgers-Cromartie, who took over last week in St. Louis when Eric Green failed to make a tackle on a deep ball that went for a Rams touchdown.
"I think probably the deep ball was a bit of an issue on that side and I think they'll expect that Cromartie will deal with it a little bit better."
Green, a physical player, will still see action inside at nickel even if he doesn't get the start, if he's healthy enough from a nagging knee injury that kept him out of practice this week.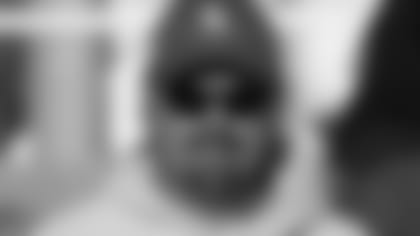 49ers Defense/Cardinals Offense, Defensive Coordinator Greg Manusky
**With Kurt Warner receiving consideration for his third NFL MVP award, it's pretty safe to say that limiting his success would go a long way to slowing Arizona's number one scoring offense, and number two ranked overall offense.
The 49ers managed that in week one, holding Warner to under 200 yards passing, but the Cardinals gunslinger has settled into a rhythm since the previous outing.
"He's having an outstanding year," said Greg Manusky. "He's really getting the ball out quick and that offensive line is keeping guys off of him. He's throwing it all over the field and he's got targets at basically every position."
Warner is certainly putting up fantastic numbers, and like Manusky said, it goes hand in hand with having a deep and very talented bunch to spread the ball around, starting at wide receiver.
Anquan Boldin, Larry Fitzgerald and Steve Breaston are all on pace to clear the 1,000-yard mark on the season. Boldin and Breaston are just over the 500-yard mark while Fitzgerald is close to 750 yards.
"Our guys have gone up against Anquan and Larry numerous times, but Breaston has really had a good year too. He's caught a bunch of balls and he's another threat in their offense. He's playing well, and Kurt has confidence in him and does throw it to him."
Although Fitzgerald has enjoyed a couple of deep balls on the 49ers in recent years, Boldin gave the 49ers the most fits in the opening game, virtually taking over the second half with his third down receptions.
Boldin has also accounted for the most scores on the team with eight touchdowns, which also leads all NFL receivers in scoring.
"They are really looking to get the ball to him. He's been in the backfield carrying the ball. They use him on reverses, and in the backfield as a quarterback at times. That's who he is. He's extremely talented and they try to get him the ball as much as possible because he'll do something with it. When he's got the ball, he's dangerous and we've got to get him down on the ground and do our best to eliminate his runs after the catch."
Jerheme Urban and tight ends Ben Patrick and Leonard Pope have also proven to be sure-handed in the passing game, with both tight ends looking to be active despite missing time recently with injuries.
"Those guys are very involved when they are available, and they'll use them in various personnel groupings. We understand that they are threats, and that their offense has a lot of them across the board. We just have to do our best to take away some of those weapons as often as possible."
The 49ers expect to see a different looking ground game than they have in the past. The Cardinals shifted from Edgerrin James to rookie Tim Hightower last week in St. Louis, with J.J. Arrington serving as Hightower's backup.
"Hightower has good vision. He can find the hole. They have confidence in him to do the job obviously since he started last week. JJ is a guy they've used a lot in there with Hightower on third downs, and he's a quick guy with some speed. Edge didn't get snaps last week but he's a quality runner too and as we saw in the first week, he's tough to get down."
In his first start, the rookie finished with a 100-yard rushing day, helping to boost Arizona to their most productive day of offense of the year with 512 total yards.
"They are playing really well right now and they present a lot of problems for you. It's always important when you go against a quarterback with the kind of receivers they have to get some pass rush, and then to be physical against those receivers. But, you've also got to stop the run. So, all of those areas are important. It's hard to say one is more important than the other because they do a good job in each one of those categories, so you have to battle and take away what you can."
49ers/Cardinals Special Teams, Special Teams Coach Al Everest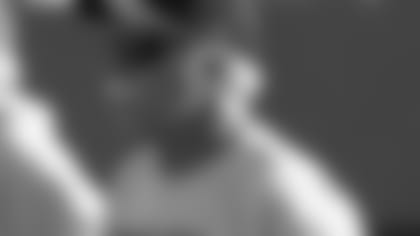 Heading into this game Al Everest has hammered home to all of his units the need to be prepared for just about any eventuality. Of course, his players remember all too clearly the pair of pooch punts that Arizona's kicker Neil Rackers utilized in week one. Takeo Spikes muffed his first try, while Kentwan Balmer fortunately pounced quickly on Arizona's second attempt. 
"It was Takeo's first game as a wedge return guy. That was the first look he ever saw in his career. He's played a lot of defense but he hasn't played on that team. We worked hard on handling those situations and we should be prepared for that, and anything else they throw our way."
Arizona's special teams unit set their offense up for a quick touchdown in that game with the Spikes' fumbled pooch kick, but since then, they've added a few scores of their own.
J.J. Arrington took back a 93-yard kickoff return against the Cowboys in a game that was later won by a blocked punt that Arizona's Sean Morey scooped up and returned for a touchdown.
Morey has been a key player for the Cardinals special teams unit, leading Arizona currently with 15 tackles.
"Morey is doing some good things, that's what he does. He makes a living playing special teams. He hustles and he's a good player. Going up against him will be a good challenge."
The 49ers have likewise had their scores on special teams, notching back to back blocked field goals for touchdowns against the Eagles and the Giants.
Coach Everest looks for his unit to do something big again on Monday night.
"The big thing for us is, we have to be the ones who are the first to make good decisions, come up with big plays, a big return or a turnover or do something to help us out, change the field, flip the field with a big punt, tackling inside the 20-yard line, just things to help generate some field position and help bring some big plays like a touchdown or a turnover."
Everest will look for big plays from returner Allen Rossum to help out the 49ers field position battles, and then also have his unit prepared for Arizona's returning threats. The Cards have used both Arrington and Steve Breaston for kickoffs, and Breaston solely for punt returns.
"They could go with either guy for kickoffs, and the guys are prepped for their different styles. We have to stay disciplined, by physical, and get them down."
In addition to the pooch kickoffs, Everest has prepped his team for other potential trick plays. Although it was unsuccessful, Arizona has attempted a fake field goal this season.
"You have to be prepared for anything. The bottom line is that goes two ways. It's a matter of you have to be smart, play where you're at in the game and take care of business."