After six straight losses it's remarkable to think that a win this Monday over the Seattle Seahawks would put the 49ers only one game out of the division lead, but that's the case. The NFC West is still there for the taking, but it will require this struggling 49ers team to put the brakes once and for all on their self-inflicted mistakes and inconsistent play. Last year's nationally televised Thursday night game served as a catalyst for Mike Nolan's young team and so could this important Monday Night Football showdown.
**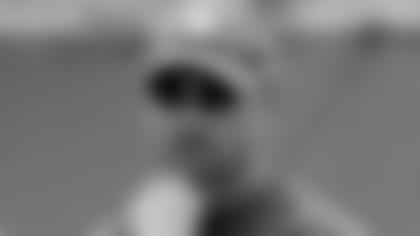 49ers Offense/Seattle Defense, 49ers Offensive Coordinator Jim Hostler**
Since virtually shutting down the 49ers in a 23-3 win, Seattle has gone on to drop three of their last four games. Seattle's problems have stemmed more from the offensive side of things, meaning Hostler's squad is up for another big challenge.
One change for this Seattle defense has been the loss of Chuck Darby at right defensive tackle due to injury. Darby has been replaced in the middle by rookie Brandon Mebane, who gives the defense a little more beef, as the rookie weighs in close to 20 pounds more than Darby.
"I like him. I think he's a good player. I noticed him earlier, he's got some ability. He was someone I thought would be a pretty good player and he's just been pressed into a starting role maybe a little earlier than they had planned, but he's more than capable."
Seattle's injury report contains a litany of key defensive players including defensive end Patrick Kerney and his backup Baraka Atkins. Seattle would likely move veteran Ellis Wyms outside if either of those players can't go, but Hostler doubts that will be the case.
"It would be great for us because Kerney is one of their best pass rush guys and he's got a very high motor, but I don't see him sitting out. I don't know much about those other guys, but if called upon, I know they'll be ready and we'll have to handle whoever is out there."
Starting defensive tackle Rocky Bernard, the man responsible for sending Alex Smith out of the game with the separated shoulder, has a groin injury but he's probable for Monday.
"He's really playing very well this year. He's a guy who has picked up his game and you can tell he's a leader for their front. He played very well against us the first game particularly and we have got to pay very close attention to him if he goes, and again, I'm sure he will."
Most in doubt for the Seattle defense is linebacker LeRoy Hill who pulled a hamstring last week against Cleveland. Hill's absence would be a hit for his unit as he is tied for second on the team in tackles.
Seattle's backup linebackers are also a little banged up which means the unit will rely even more on its other two playmaking starters in linebackers Lofa Tatupu and Julian Peterson. Peterson led Seattle with three sacks the last time these two teams met.
"Julian is a guy who can affect the game and we knew that going in. We've got to have a focus on him, especially in the 3rd down as a rusher. We did a good job on him last year, but we let him be too much of an impact earlier this year."
Peterson could be taken out of his pass rush role and put instead on tight end Vernon Davis who was out in game one with a knee injury. As the team's emerging offensive weapon thru the air the last few weeks, Seattle will likely bracket Davis with both a linebacker and a safety.
That should definitely soften things up for the rest of the 49ers receiving crew against a Seattle defense that has allowed an average of 231 yards through the air. Seattle does have an excellent cover corner in Marcus Trufant, who had two interceptions earlier against the 49ers.
Safeties Brian Russell and Deon Grant have proven to be worth their off-season free agent price, particularly in shoring up Seattle's run defense.
"Those two safeties are giving them a lot of production and have done what they were brought in to do. They don't give up the big plays and they've played very well against the run. Trufant is a very good player and he's playing at a very high level. They've got a formidable secondary."
Although Seattle has been stingy when it comes to the run, getting something going on the ground is a key for this offense. In the prior meeting, the 49ers fell behind and for the most part scrapped the run. They can't afford to do that in this hostile environment.
"We've got to get the run game going. It's going to be a hostile environment and you don't want to have to make it any harder on your quarterback. If you can get the run game going, that really helps you keep third downs more manageable and then they can't tee off on you like they did in that first meeting. We didn't handle their front very well in that game, and we've got to get that done to have any kind of success against them."
The 49ers have also got to protect the ball against a defense that has taken the ball away 17 times from their opponent, helping Seattle to an overall plus 6 turnover ratio.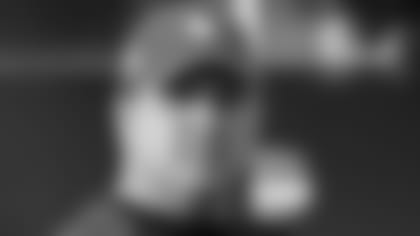 49ers Defense/Seattle Offense, Defensive Coordinator Greg Manusky**
Since playing the 49ers, Seattle's offense has borrowed a theme familiar to the 49ers, inconsistency and self-inflicted mistakes. The Seahawks have the cast to get it done, however they've just been hit or miss in their recent losses with untimely turnovers costing them in key situations.
Shaun Alexander, the once bread and butter of this offense, isn't hitting the numbers Seattle expects out of their star back. Alexander's injury resume grew from a broken list to an ankle and knee last week against Cleveland, injuries that kept him in and out of the game. He finished with only 32 yards rushing, and was out performed by his backup Maurice Morris, who had five less carries but a 55-yard rushing total.
"Alexander does a great job of finding that hole and that crease and really exploding through it," said Manusky. "He's just been banged up and he's trying to fight through it right now. Morris has good speed and is a straight line guy who will hit it hard and fast to get into the secondary. They have different styles and we have to be aware of who is back there."
Part of the problem with Seattle's run game has been the loss of fullback Mack Strong, one of the league's best blocking backs. After suffering a serious neck injury in Seattle's game against the Steelers, the veteran fullback announced his retirement.
"I played against Mack and he was a tough guy who would bring it up there and hit you right in the mouth. He was as tough as they come and he liked that physical contact."
Strong has been replaced by a third-year player in Leonard Weaver who is a little bit more of a utility back. He's got good hands out of the backfield, but he doesn't quite pack the punch that Strong did.
Although the run game for Seattle has sputtered, their passing attack continues to flourish as Matt Hasselbeck has posted 300-yard games in two out of their last four contests. On the season, Seattle's field general has an 88.7 QB Rating.
"He's very experienced and he's very smart. We've got to get after him and disrupt his timing, and throw off a very efficient offense. He knows the difference in your coverages and you aren't going to trick him all that much."
With Deion Branch missing two games because of a foot injury, Hasselbeck has looked more often for Bobby Engram, a sure-handed veteran receiver who leads Seattle's offense with 48 catches for 607 yards.
"Bobby is a good, quick, confident player, and he's got the confidence of his quarterback. He makes plays and he finds a way to get open."
Branch is still the team's deep threat, a fact that Nate Clements surely won't forget after getting burned by the savvy and speedy route runner for a 65-yard catch in game one.
Branch's availability for Monday is in question, but Seattle's strong suit is their depth at receiver which just improved with the recent return of DJ Hackett, a receiver who had 8 catches for 87 yards to lead Seattle's receiving efforts the last time he suited up against the 49ers.
"They just plug guys into their offense and go out there and play week in and week out. They've got a lot of talent, a lot of depth and there isn't a lot of drop off in that receiving corps."
Manusky needs his front to show up with a will to dominate a sturdy and veteran Seattle offensive line. San Francisco has only come up with two sacks in its last three games, and had only two sacks in its first game against Seattle with Hasselbeck taking advantage of his protection with 23 completions for 281 yards and two touchdowns for a 109.7 QB Rating.
"Pressure is important every week and our guys know that. They know they've got to get after this guy because he can pick you apart, so we need the guys up front working with the guys on the backend in order to get to him. His line is very good in pass protection so we've got to be physical."
Because of turnovers and an inability for the offense to pick up first downs, the 49ers defense often found itself defending a short field in its previous game with Seattle. The defense kept it a scoreless first quarter despite poor field position, but as the game wore on Seattle managed to put up points.
Seattle has scored 87% of the time in its 23 trips inside the 20 with ten TDs and ten FGs. In comparison, the 49ers have allowed their opponents to score 96.7% of the time when opponents get inside of the 20, and unfortunately those scores have consisted of 15 touchdowns and 14 field goals.
Whether it's a short field or not, the defense has got to hold Seattle to field goals only, something they did improve upon last week against the Falcons.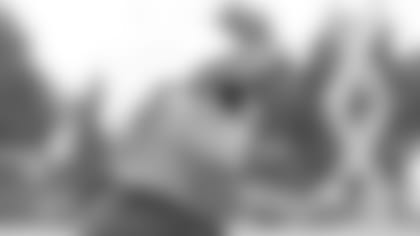 49ers/Seahawks Special Teams, Special Teams Coordinator Al Everest 
**
Seattle will likely be prepared for a trick play from the 49ers special teams after being burned in their last two meetings with a surprise on-side kick and a fake punt, both that were successful plays by the 49ers.
Of course, it's not just about expecting a trick play, but executing one and that's been a forte of Mike Nolan's San Francisco team.
Seattle has a weapon of their own on special teams, but it's not much of a secret. Nate Burleson is a dynamite punt returner and is coming off a 94-yard return against Cleveland to become the only player in NFL history to return three punts in his career for more than 90 yards.
"He's a threat back there. He's got great speed, he can take the edges, find things up inside and he's got big play potential. You have to take care of business with him."
Burleson has also taken over the kickoff return duties with Alvin Pearman going on injured reserve after suffering a knee injury in the game against San Francisco. Burleson notched a 91-yard kickoff return for a TD against the Rams, proving he's equally effective in both facets of Seattle's return game.
Seattle also has a new long snapper in Boone Stutz, who had a shaky start with a bad snap that went for a touchdown against the Saints.
"He's a tall kid, and he's a big kid who helps them in their protection up front. I think in that game he was worried about his protection and snapped it out on the ground. He hasn't had any mistakes since then."
Kicker Josh Brown has continued to be effective for Seattle with only one miss on his 17 field goal tries. He almost shanked one last week in the loss to Cleveland, but although it was ugly, it burrowed its way inside of the left goal post.
Brown is also tied for 3rd in the NFL in touchbacks with 11. Punter Ryan Plackemeier is also 3rd in the NFL, except in punts inside the 20 with 17.
The 49ers could get back safety Keith Lewis, a big time playmaker throughout his career on special teams. Lewis has been limited this week in practice and is questionable for Monday night. Lewis tipped a Plackemeier punt in the first match up to give the 49ers offense excellent field position.
Seattle's leading teams tackler Niko Koutovides is also questionable for the game after suffering a hamstring injury against Cleveland, while their second leading tackler Will Herring has already been ruled as out.
"Koutovides is playing at a high level and is probably the best guy they've got, but all of their linebackers are pretty solid for them. They usually dress seven linebackers and they play four of them on special teams. They might have to change things up given their injury situation but they are a physical bunch. They're a challenge for us."
Everest could have either Michael Lewis or Maurice Hicks back as his kickoff returner this week, all contingent upon Frank Gore's status. With Hicks and Michael Robinson sharing the running back load last week, Everest went with Lewis as his returner for both kickoffs and punts.
"You just have to be ready to move things around and that's what we did. Hicks and Michael Robinson both are key players for us, but we had to take them off some units last week and other guys were called upon to step up for us. I thought everyone did a good job and we'll be ready for whatever situation we get dealt on Monday."