Tears rushed to Sienna Pita's eyes the moment she saw NaVorro Bowman enter the room.
The San Francisco 49ers linebacker couldn't have timed his visit any better. Despair had begun to slowly dim Sienna's dream-filled outlook for the future. The vibrant 19-year-old girl from Santa Maria, Calif., had to put a life of BMX racing on hold, and her diligent preparations for January's national BMX race opener in Las Vegas were now meaningless.
Instead, Sienna laid bedridden, trapped for 10 days inside the confines of room No. 3113 at Regional Medical Center San Jose. Meds dulled the pain of her surgically-repaired leg, hip and vertebrae. But neither flowers nor get-well cards could erase the harsh reality that life might never be the same.
Sienna and two of her friends were on their way to see the 49ers host the Seattle Seahawks in Week 17 of the NFL season when the unimaginable happened. A lifelong 49ers fan, it would have been Sienna's first time attending a game.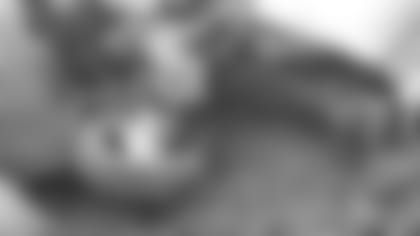 Their Toyota Prius veered from the road and crashed full speed into a wooden telephone pole. Sienna, who was sitting shotgun, absorbed the brunt of the horrific collision. A massive oak tree ripped off the passenger side door as well as the floorboard under Sienna's feet. One of her friends pulled Sienna from the clutches of the unrecognizable heap of metal. Next came the helicopter that airlifted her to the hospital. Ambulances rushed the other passengers to Santa Clara Valley Medical Center.
Sienna spent hours in an operating room where doctors put a variety of plates and screws into her back and knee during intensive surgery. The ensuing week was spent grasping to hope that doctors were wrong, and that she'd be able to get back on her bike again. By Day 10, that optimism had all but vanished.
Gone, too, was her Bowman jersey that she was wearing on New Year's Day during the 3.5-hour drive up to Levi's Stadium from California's central coast. That had to be removed by the first responders working to stabilize her following the accident.
At the moment when all seemed lost, her 6-foot, 240-pound superhero changed everything.
"Having Bowman visit was unbelievable – like it wasn't really happening," Sienna said. "He walked in the door, and I started to cry. He gave me so much hope that I will get through this."
The juxtaposition was not lost on the linebacker. Sienna was on her way – in his jersey no less – to cheer on the 49ers. Now it was Bowman's turn to offer his support.
"If she was coming to cheer me on and wearing my jersey, the least I could do was go, see her and cheer her on," Bowman said. "You could tell that she was sad, but I think when I walked in the room, it was just tears of joy."
Kristina Pita's heart stopped when she saw a San Jose area code calling her cell phone. Sienna's mom usually made a point to not answer calls at work, but her mother's intuition naturally connected the horrifying dots.
"I almost hit the floor before I even answered," Kristina said. "I knew it was about Sienna."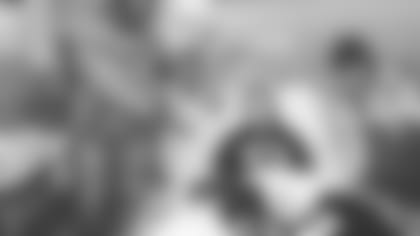 A representative from the hospital broke the news to Kristina that there was an accident involving her daughter. Sienna was alive, but injured. That's all Kristina can recall from the conversation before she handed the phone to a coworker to collect the rest of the details. Dazed, Kristina tried to comprehend the incomprehensible news.
It was the nightmare that every mother prays will never become reality.
All she knew at first was Sienna's location as minimal details were provided about her injuries. Information trickled in as the respective families began to play phone tag. Kristina's mind couldn't help but wander to the darkest of possibilities during what felt like an endless drive up to Regional Medical Center with her husband.
Those fears were tempered a bit when the anxious parents finally laid eyes on Sienna. The heart-breaking image of their wounded daughter was excruciating, but the outcome could have been far worse.
"All three of them are so lucky to be alive," Kristina said, gratefully. "It could have been so much worse. For all three of them to walk away from it was unbelievable."
Word of Sienna's story had already made its way through the organization in the days following the accident. Her friend Marley, one of the two others that were in the car, reached out to the 49ers via social media. The team's director of player engagement Parys Haralson was the first to tell Bowman.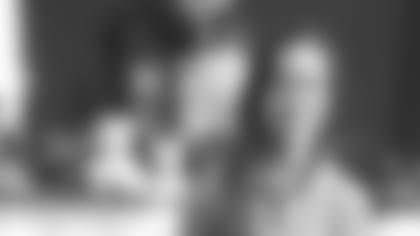 San Francisco's community relations team immediately reached out to Kristina and informed her that a 49ers contingent, including Haralson, would soon be visiting Sienna in the hospital. Bowman served as the surprise guest.
"I don't know if I could put it into words," Kristina said, clearly emotional over the phone. "It was mind-blowing that they would come and do that for her. To see her reaction, after seeing her suffer for the previous 10 days – it was absolutely amazing."
A fresh Bowman jersey highlighted a bag chock full of 49ers gear. The gifts were followed by good conversation. Bowman and Sienna found common ground talking about their dogs. Coincidentally, Sienna has a dog named Monster, which is Bowman's nickname on the football field. But their connection went well beyond pets.
San Francisco's star linebacker knows his fair share about bouncing back. Doctors warned Bowman that he may never be the same player following a devastating knee injury in the 2013 NFC Championship game. After missing a full season, Bowman returned in 2015 and led the NFL with 154 tackles, earning All-Pro honors for the fourth time. During their conversation in the hospital, he could tell that he was talking to a fellow athlete.
Sienna, a decorated BMX rider, is a two-time California State Champion for her age group. She also ranked No. 1 on her high school golf team as a senior. She took a few years away from BMX to focus on school before deciding to fully commit to the sport again in 2017. Sienna's sights were set on the races in Las Vegas to kick-start her year.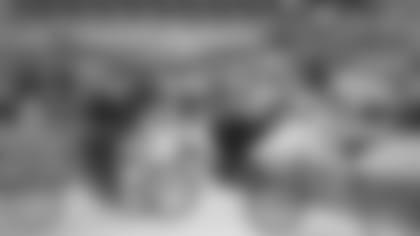 "I let her know that no matter how far down you are, if you work hard, you can get back and get over it," Bowman said.
Sienna was familiar with that mindset. When you spend as much time on a bike as she has, you come to learn that toughness and getting back up after a fall are in the job description. But it meant more coming from Bowman.
"I think she saw the connection between the two of us and that there's a possibility of her doing things that doctors said she couldn't do," the linebacker said. "I'm so happy that we crossed paths. We have so much in common, and I just wish the best for her."
And Bowman ensured her that their paths will indeed cross again. Once pictures were taken and the two exchanged follows on Instagram, Bowman had one more surprise in store. After all, Sienna is still yet to cheer on the 49ers in person.
"I specifically told her that after she gets through her rehab, those tickets she got for Christmas would still be there along with some field passes next season," Bowman said. "I just want to see her smiling and enjoying a football game like she planned on doing that day."
Sienna has since made it back home to continue the recovery process. Thus far, all signs are pointing towards a full recovery. She's starting to move more freely, and the hope is that she'll soon be in a walking boot to begin physical therapy. The metal in her back should be removed within a year.
Sienna is determined to race again. And although there are sure to be more difficult days ahead, there's a specific message from Haralson that will help her push forward.
"We are athletes," Haralson told her. "That means we aren't human, and that makes us stronger."