The quarterback you see on TV kissing his biceps and muscling the San Francisco 49ers to victory is providing strength in more ways than you can see.
Kimberlie Gamino grew up as a San Francisco 49ers fan in Brentwood, Calif. The same goes for her husband, Michael, whom she married and had three children with in Modesto, Calif. Nathan, Taylor and Cameron. All three of the boys were raised as 49ers fans. All three make their parents very proud. However, Taylor Gamino, 21, has had health challenges that his two brothers, 22-year-old Nathan and 15-year-old Cameron, and many other children never experience.
Taylor was born with Hypoplastic Right Heart Syndrome, a condition that refers to the underdevelopment of the structures on the right side of the heart. In layman's terms, Taylor was born with half of a heart. The Gamino family learned that their second son had a life-threatening heart defect immediately at birth. They purchased books and diagrams – anything they could get their hands on – to educate themselves about their son's condition. A surgical procedure for newborns with HRHS was just four years in practice when Taylor underwent his first open-heart surgery. It took place five days after Kimberlie gave birth. 
Taylor was one of the fortunate children to survive such an invasive procedure. During the months of recovery in the hospital, time that included a battle against a staph infection, Kimberlie and Michael prayed many nights, asking for their son to not suffer so greatly. Taylor was able to overcome the early health trauma. During this period, his brother Nathan, 13-months-old at the time of Taylor's first major surgery, was a source of balance and comfort for the Gamino family. Nathan would crawl up to Taylor's hospital bed and kiss his brother's forehead.
By the age of 5 and a half, Taylor had endured four open-heart surgeries and suffered a stroke.  When he was 8, Taylor was living a happier and healthier life, though he could no longer keep up with his friends due to exhaustion. Taylor's oxygen saturation was not as high as other children his age and it affected his endurance in everyday activities. He was more susceptible to illness and he was embarrassed when people asked about the scar on his chest. Taylor often told his mother that he felt like he was the only child dealing with heart disease.  So Kimberlie and Michael searched for a program to help Taylor come into contact with other children living with similar health issues. "We were flabbergasted that nobody was doing anything for these children," Kimberlie said. "We recognized the need with our own son and we wanted to step up and make something happen for all these kids."
Taylor was challenged as a boy, but he had the love and support of his family. Little did the Gamino family know that years later, their foundation and son would have the financial and moral support of the 49ers starting quarterback, Colin Kaepernick.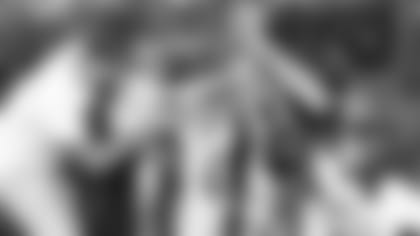 The bye week came at the perfect time for the 49ers in 2014. The team's three-game winning streak was snapped by the Denver Broncos on "Sunday Night Football," so a week off of the field served the team well as it prepared for the final nine games of the regular season. Players were given the week off to rest up, heal, and spend time with their loved ones.
What did Colin do on his bye weekend? The 49ers signal-caller attended Camp Taylor's medically-supervised family camp in Soquel, Calif. You might recognize the namesake of the charitable event. The non-profit organization was created by Kimberlie to help accommodate one of the most unbeknownst health issues in the United States: congenital heart disease. Camp Taylor's mission is to offer programs for young people and families of children with heart disease. In addition, Camp Taylor offers medically supervised youth and teen residential camps sessions with the supervision of local doctors and nurses. The professional donate their time to help the under-served population of pediatric cardiology.
Gamino realized long before she came into contact with Kaepernick that her son's ailment was shared by 40,000 other children. "As a parent, I realized I needed to bring him into contact with others facing the same challenges so he wouldn't feel alone and he would know that children are facing the same battle," Kimberlie said.
On April 29, 2011, Kaepernick was selected 36th overall by San Francisco in the NFL Draft. It was a proud moment for Kaepernick's parents, Rick and Teresa, who've long stood by Colin's side during his athletic career. They were there when he was a Major League Baseball draft pick of the Chicago Cubs out of high school, and when he developed into an all-conference, school-record holding quarterback at the University of Nevada.
Colin's transition into the NFL was a major moment in the Gamino household, although they didn't know it at the time. The Kaepernick family's roots in Turlock, Calif., made them very aware of local headlines covering Camp Taylor's efforts in nearby Modesto. Weeks after Colin joined the 49ers, Teresa called Kimberlie to talk about Camp Taylor.
"It's not every day an NFL quarterback's mom calls you," she said, "let alone the quarterback of the San Francisco 49ers calls you, and says they'd love to help your organization. Talk about a dream come true."
Colin could have selected any charitable cause to support with his newfound fame and popularity. But in making this selection, the budding NFL quarterback wanted to support a cause near and dear to his heart. Colin's parents lost two boys at the ages for 4 days old and 4 months old to heart defects. The tragedies led Rick and Teresa to adopt Colin, then six-weeks old, from Appleton, Wisc.
Colin has long understood the significance of heart trauma, so helping Camp Taylor was an easy decision. He even donated money with his first paycheck from the 49ers.
"He told his parents he wanted to help children with congenital heart disease," Kimberlie recalled. "His parents were taken aback, and they were surprised because they hadn't talked a whole lot about the children they had lost to heart disease. But Colin had given it a lot of thought and it was very touching to his parents that he would choose to honor them, and show his love to them by reaching out to children with heart disease."
Autographs and photos are the norm for an NFL player. Any public appearance from a well-known player can require dozens of John Hancock's and selfie-photographs. The 49ers quarterback is well-aware of this aspect of the job. That's why he doesn't go shoe shopping in the malls these days. But when it comes to signing autographs, taking pictures and meeting with the kids at Camp Taylor's events, Colin is eager to lift the spirits of those around him. He's even well-versed in joining in on the camper's arts and crafts time.
"He's just a really awesome guy," Kimberlie said of her foundation's most notable donor. "I think a lot of people have a built up expectation and forget that he is a person. He's a human being, and he has feelings. He has a huge capacity of love for others and especially for children. You could see that easily in his eyes when he's with the kids. You can see that in his actions. He's very approachable, and he plays with the children. When he spends time with our kids, it's amazing."
Colin calls the children his, "Heart warriors." He often retweets @CampTaylor's pictures of the children. There's also merchandise available on kidsheartcamp.org for purchase that shows Colin's last name and a similar resemblance to his number seven uniform with the 49ers. The proceeds go to the children and helps Kimberlie put on events like the foundation's upcoming, third annual, Against All Odds Colin Kaepernick and Camp Taylor Golf Tournament in June. The expanding tournament in Modesto, which features appearances from Colin and his 49ers teammates, allows Camp Taylor to increase awareness and grow funding to serve more families and its numerous camps throughout the year in Turlock and Soquel, Calif.
"He always has us on his radar," Kimberlie said, "and he's always thinking about the kids. It's incredible. For somebody of Colin's level to stand up and say, 'I accept you. I think you're awesome. I'm going to come hang out with you,' is huge. That's acceptance on a scale that they don't normally receive. It helps their self-esteem."
Camp Taylor is growing at a rapid pace. They serve more than 600 people in a calendar year. Kimberlie has also purchased property in Modesto so the foundation can build its own permanent facility to better serve those affected. Much of Camp Taylor's attention in recent years can be linked to Kimberlie's tireless work and Colin's success on the gridiron as San Francisco's starting quarterback. "We're continuing to grow in ways we never could before without his help and the awareness he's able to help us to create," Kimberlie said.
All of the funds being raised have been done so with little to no media attention. Colin has kept a low-profile when handling his philanthropic interests.  "He doesn't invite the media in to take pictures of him doing things with us," Kimberlie said. "A lot of it is done behind the scenes. It speaks volumes about his character and his motives. They're pure. He's real. And that's what we hear from all the families, 'You know what? He's such a wonderful guy.'"
Colin's parents routinely volunteer at Camp Taylor's nine different year-round programs. They're known as "Momma and Poppa Kap" by the campers. With the help of the Kaepernick family, which includes Colin's brother Kyle, sister-in-law Lindsay, sister Devon and brother-in-law George, Camp Taylor is creating a charitable foundation that will provide life-changing experiences for years to come.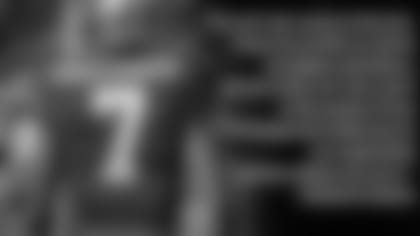 Kimberlie knows what type of influence the NFL superstar has had on her son, her community, and the cause she's trying to bring to the masses. "We're incredibly grateful," Kimberlie said. "I'm perfectly aware that Colin has his choice of charities to support and for him to have such unwavering support for our organization and for the children that we serve, and it's not just about support, it's about pure love."
Colin's relationship with Taylor has been "amazing to witness," Kimberlie said. The Gamino family remains vigilant in monitoring Taylor's overall health. In February of this year, Taylor had two coils placed outside of his heart. As a result, Kimberlie said her son feels better. Taylor takes three medications daily, but remains upbeat despite living with a life-threatening illness.
"My son has advocated on behalf of kids with heart disease," she continued. "He's 21 now and still lives with half of a heart. He's a miracle. For somebody like Colin to come along and be a voice and a spokesperson with a sincere desire to help move us forward, it is incredible. Taylor realizes that and is grateful for that."
As Kimberlie points out, most of the children in Camp Taylor's program will never relate to what Colin experiences on a daily basis as a professional football player. They'll never know what it's like to take part in a physically demanding sport. They will, however, know what Colin's kind heart is all about.
"They love football because of Colin," Kimberlie said. "They follow him like nobody's business. They have all the Niners gear and they cheer and root him on. Sunday is a big day for them."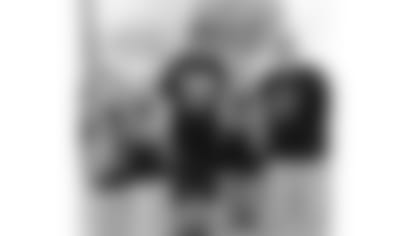 [Pictured left to right: Taylor, Teresa, Colin, Kimberlie and Rick]